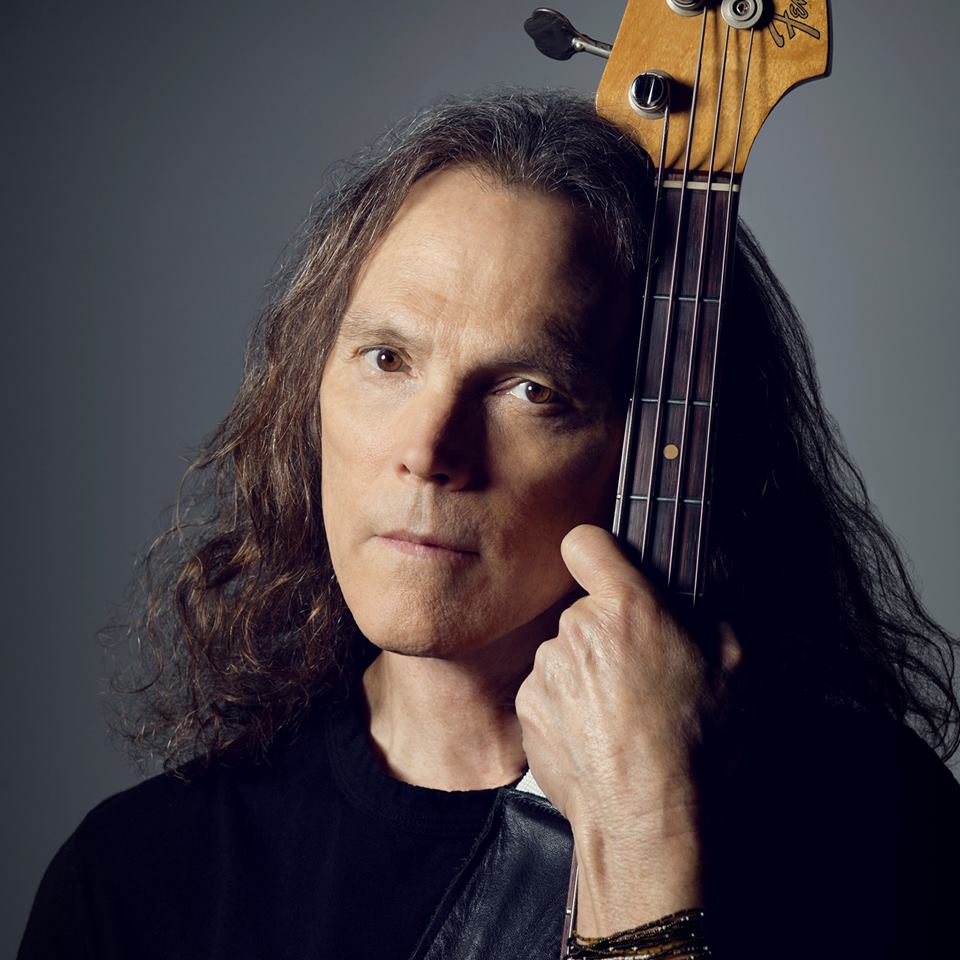 Eagles are inextricably associated with California, but the only Golden State native in the band is Timothy B. Schmit, who was born in Oakland on October 30, 1947. (The "B." is for Bruce.) The son of a musician, Timothy got an early taste of life on tour when his family bought a travel trailer and went on the road for two years with his father before setting in Sacramento.
At 15 he started a folk group, Tim, Tom and Ron, that became a surf rock band called The Contenders, a pop-rock combo named The New Breed, and then a rock band known as Glad. In 1968 he auditioned for the new group started by Richie Furay and Jim Messina after the break-up of Buffalo Springfield called Pogo and later Poco. They hired Randy Meisner on bass instead. The next year Meisner left Poco when the Eagles were formed and Schmit joined the band for a seven-year, 11-album run.
In 1977 he again replaced Meisner, this time with Eagles. In 1980, a song on the band's The Long Run album that Schmit co-wrote with Glenn Frey and Don Henley and sang, "I Can't Tell You Why," became a #8 pop hit.
Schmit talked to Best Classic Bands about both groups: "[Poco] had some good and near-great songs, but they weren't as well-crafted and radio-friendly as the ones that Don and Glenn and the Eagles were creating."
Listen to Schmit perform the song with Eagles
Related: Our interview with Schmit
After Eagles broke up in 1982, Schmit toured with Jimmy Buffet and the Coral Reefer Band from 1983 to '85, and is credited with dubbing Buffet's fans "Parrotheads." He has done session work as a bassist and harmony singer for a variety of artists like Bob Seger, Boz Scaggs, Crosby, Stills & Nash, Toto, Richard Marx, Sheena Easton, Clint Black, Vince Gill and others as well as singing on Henley's solo recordings. He also toured with Warren Zevon, Dan Fogelberg and Ringo Starr & His All-Starr Band.
In 1994, hell froze over and the Eagles reunited with Schmit back on bass and vocals for their albums Hell Freezes Over and Long Road Out of Eden plus a number of international tours. In 2013 he was operated on for throat and neck cancer and apparently has remained cancer free and healthy since then.
With his 2022 release of Day By Day, he has issued seven solo albums from which he has scored two Top 30 adult contemporary hits: "So Much In Love" (1982) and "Don't Give Up" (1988). (The recent album was inexplicably out-of-print as of his 75th birthday in 2022.)
Watch the video for "Simple Man" from Day By Day
Listen to "Red Dirt Road" from 2016's Leap of Faith
Eagles surprised their fans with an augmented lineup upon their 2017 return with Frey's son Deacon plus Vince Gill joining their lineup. They continue their Hotel California tour in November, and have announced their first dates of 2023. (Tickets are available here and here.)
Related: Our 2021 Eagles review

Latest posts by Best Classic Bands Staff
(see all)