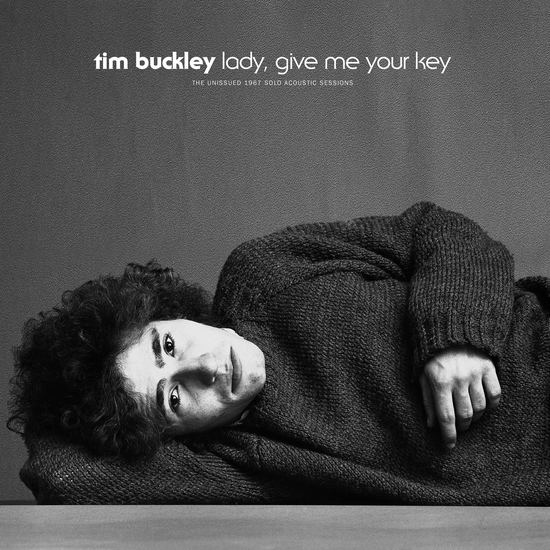 To some of our younger readers, Tim Buckley is probably known—if at all—as the father of the late Jeff Buckley. But long before the younger artist ever entered a recording studio, Tim Buckley was one of the most innovative and musically sophisticated singer-songwriters to emerge during the heady late '60s.
Buckley only recorded nine albums during his lifetime—he was born on February 14, 1947, and died of an overdose on June 29, 1975, at age 28.
Light in the Attic Records recently released Lady, Give Me Your Key: The Unissued 1967 Solo Acoustic Sessions, a collection of 13 previously unreleased demos from the sessions that yielded Buckley's sophomore album, Goodbye and Hello. According to the label's announcement, seven of the tracks have never been heard before, as they were never released on any Buckley album. (Arguably, two of them, the press release states, "crept out decades after Tim's death but with little fanfare.") The other six tracks did eventually appear with more expansive instrumentation on Goodbye and Hello (along with another four not included on this collection). It's available here.
The music is remastered from the original analog tapes and acetate. Also included is a book with an in-depth interview of Buckley's lyricist Larry Beckett, as well as producer Jerry Yester.
According to the press release, "Buckley was no longer just another singer-songwriter with an acoustic guitar; he was drenched in acid-folk tinges of harpsichord and harmonium. Lyricist Larry Beckett embellished Tim's songs with introspective lyrics at times, worldly views at others. It was the first major triumph for Tim as an album artist, partially because there were a remarkable amount of pre-production demos that led to it."
(Omnivore Recordings released a single-disc anthology, Wings: The Complete Singles 1966–1974.)
Watch Tim Buckley perform on The Monkees in 1968
The press release further says, "Several rarities released in the 1980s and '90s shed light on his talent, especially the live recordings, but all of the studio material has generally been alternative versions of songs that fans already knew—until now. This is the first-ever posthumous release that reveals a wealth of previously unreleased and unheard tracks from Tim at the peak of his career."
Related: A collection of Jeff Buckley's "lost" recordings was released earlier this year
The life and music of Jeff Buckley have often been compared. The younger artist also died tragically, drowning in 1997 at age 30.

Latest posts by Best Classic Bands Staff
(see all)