We think it's safe to say that if someone visits a site called Best Classic Bands they're going to be a Beatles fan. We're also taking the leap that Beatles fans are going to want to own the new Beatles 1 collection of music and "mini movies" that is being released worldwide in a variety of formats on November 6th.
Whoever's in charge of such things might as well just change the date to International Beatles Day. Because since The Beatles' 1 album was first released (in 2000), it has sold more than 31 million copies worldwide, topped the charts in 35 countries and became that decade's bestselling album.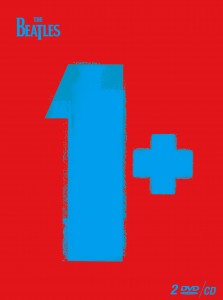 Our contest winner is going to receive their choice of the new 1+ CD/2-DVD or CD/2-Blu-ray collection plus the 13-CD Beatles U.S. albums box set. It's all courtesy of Apple Corps Ltd/Capitol Records/Universal Music Enterprises. Let that sink in for a moment….
The 27-track CD/DVD and CD/Blu-ray pairs beautifully restored videos for each song with new stereo and surround audio mixes. The Beatles 1+ celebrates the Fab Four's career in over 200 minutes through 50 promotional films and videos. This includes their 27 #1 U.S. and U.K. hits, with the restored videos, along with a second disc of 23 videos, including alternate versions, as well as rarely seen and newly restored films and videos; all include new audio mixes in deluxe CD/2-DVD and CD/2-Blu-ray packages. The audio CD is also being made available with new stereo mixes. Whew!
After The Beatles stopped touring, and because traveling around the globe to promote new releases was impossible, the band increasingly made what could be described as "mini movies." These pioneering promotional films and videos helped redefine the way we have come to watch music.
Best Classic Bands just premiered our new Classic Videos feature with the never-before-seen "Revolution." If you haven't watched it yet, prepare to be blown away.
They're all here: from early hits like "She Loves You" and "Can't Buy Me Love" to "A Hard Day's Night" and "Yesterday" to "Eleanor Rigby," "Penny Lane" and "Hey Jude."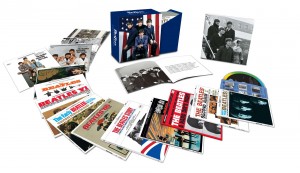 The Beatles' The U.S. Albums 13-CD box set was released in 2014 and contains all of their U.S. releases: Meet The Beatles!, The Beatles' Second Album, A Hard Day's Night soundtrack, Something New, The Beatles Story, Beatles '65, The Early Beatles, Beatles VI, Help! soundtrack, Rubber Soul, Yesterday And Today, Revolver and Hey Jude.
Best Classic Bands will continue to deliver contest prizes that have a "Wow!" factor. Can't wait to wait to see if you've won? Remember, you can pre-order any of The Beatles 1 collections now (see below)! #thebeatles1
No purchase necessary. Deadline for entries is 11:45PM Eastern time on November 4, 2015. For complete Best Classic Bands contest rules, click HERE.
[wcc_contest id=9341]

Latest posts by Best Classic Bands Staff
(see all)