Stephen Stills' 'Live at Berkeley 1971':  An Artistic Peak
by Jeff Burger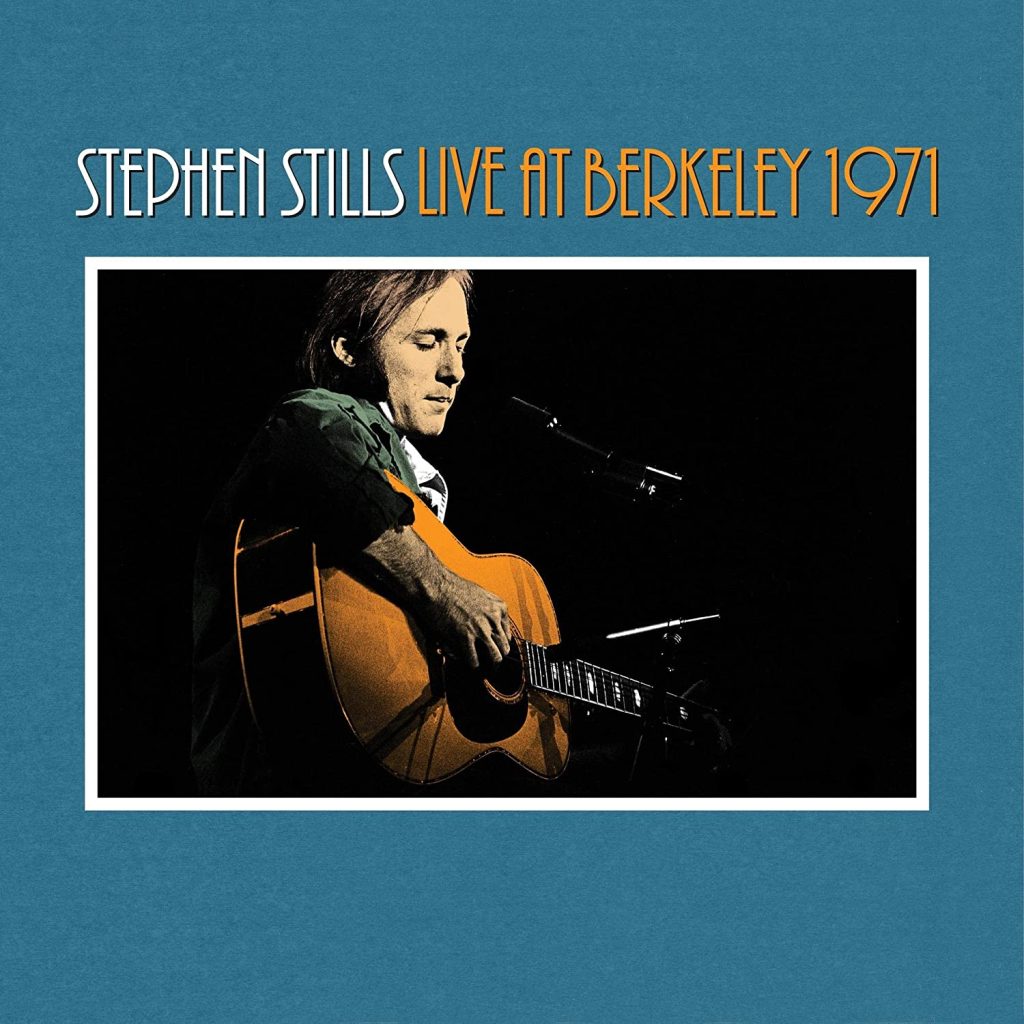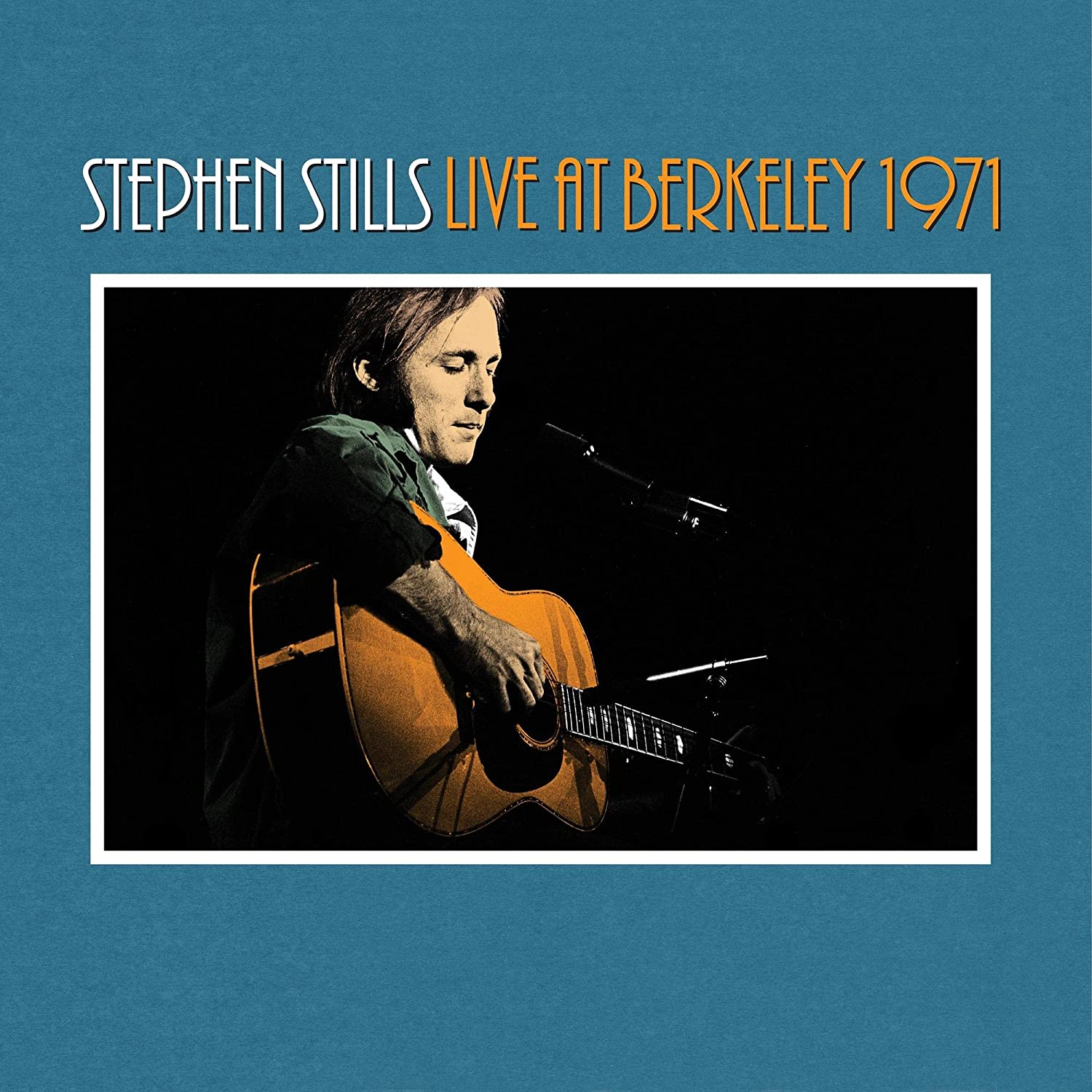 In a mere five-year period leading up to mid-1971, Stephen Stills built quite the résumé. In 1966, he co-founded the great Buffalo Springfield and wrote what became their best-known song, "For What It's Worth." Two years later, he appeared with Al Kooper and Mike Bloomfield on the hit Super Session album and co-founded the ultra-successful Crosby, Stills and Nash (and later Young). Then he capped those successes with the release of his eponymous solo album in November 1970 and Stephen Stills 2 in June 1971, both of which broke into the Top 10.
Following the latter LP's appearance, Stills launched his first solo tour, which reminded listeners that he was not just at a commercial peak but an artistic one as well. The tour included concerts at the Berkeley Community Theater in Berkeley, California, on Aug. 20 and 21, 1971, that began with largely solo acoustic sets and ended with full band performances. Portions of both shows appear on the new Live at Berkeley 1971, which evidences pristine sound quality and delivers previously unreleased renditions of 14 numbers, all but three penned by Stills.
Highlights abound on the album, which offers an engaging blend of rock, folk and blues and features backup by the Memphis Horns, CSNY drummer Dallas Taylor and others.
Stills delivers his "You Don't Have to Cry" and David Crosby's "The Lee Shore," both featuring guest vocals and guitar by Crosby.
He offers his "49 Bye-Byes," which is coupled here with "For What It's Worth," which Stills performs on piano. He also draws on his solo work, featuring "Love the One You're With," the big hit from his first album, as well as  "Bluebird Revisited," "Know You've Got to Run," "Black Queen," and "Word Games."
Some of his lyrics fall short. For example, "Love the One You're With," an ostensible product of its era's "free love" movement, now sounds crass; "The Ecology Song," meanwhile, addresses a subject that's timelier today than ever, but with vague and unmemorable verses. Stills is in fine voice throughout, however, and his guitar work consistently impresses.
Related: Our review of Stills' 2017 concert with Judy Collins
Latest posts by Jeff Burger
(see all)