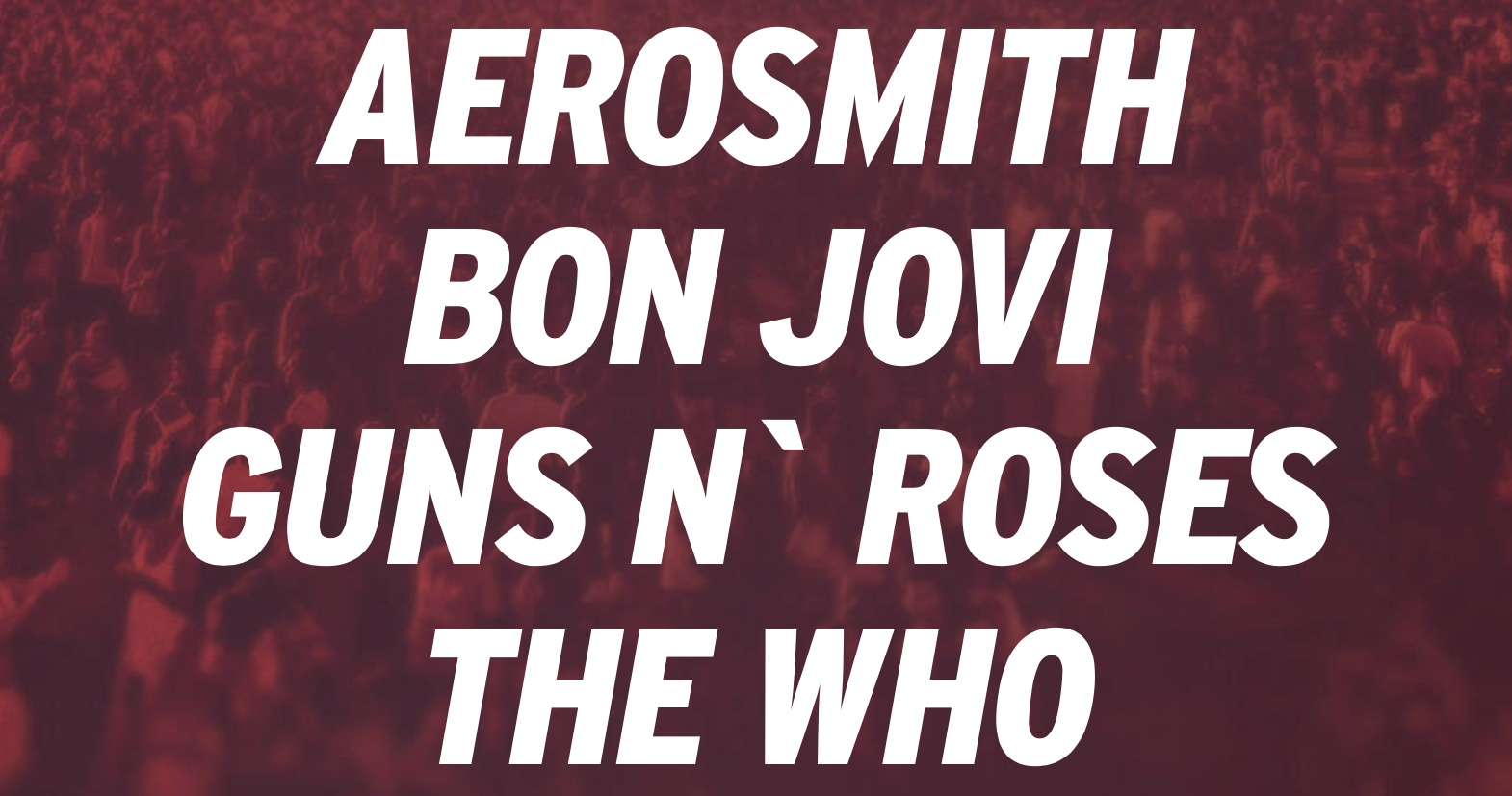 The venerable Rock in Rio, taking place this year over two weekends in Rio de Janeiro, Brazil, from September 15-17 and 21-24, has upped the ante for showcasing A-Listers. The festival announced today (Mar. 8) that it's added The Who and Guns N' Roses to an already powerhouse lineup that includes fellow classic rock giants Aerosmith, Bon Jovi, Alice Cooper and others.
This year's event also includes rockers Billy Idol and Red Hot Chili Peppers, along with pop stars Lady Gaga, Justin Timberlake and Maroon 5. Nile Rodgers + Chic, Fergie and Ceelo Green are also in the lineup. Tickets for Rock in Rio 2017 go on sale April 6.
In early February, Who manager Bill Curbishley revealed that the group would tour South America for the first time, plus new North American dates. "I'm busy putting together North American dates for later in the year for August-September and then—I still can't believe it—but we're gonna go down for the first time ever to South America.
"I know what great audiences they are and it's going to be fantastic. We're playing there in September with three shows in Brazil, one in Chile and one in Buenos Aires. We played Mexico City [in between last October's Desert Trip dates] and it was unreal. I don't think any of the audiences' feet touched the floor for two hours."
Since its first edition in 1985, the festival has had 17 editions in Rio de Janeiro; Lisbon, Portugal; Madrid, Spain and Las Vegas, NV featuring 1,588 artists and audiences totaling 8.5 million. (The event has been held annually since 2010.)
Watch the teaser video…
The overall lineup of rock talent is perhaps the biggest since October 2016's Desert Trip which, along with The Who, also included the Rolling Stones, Paul McCartney, Bob Dylan, Neil Young and Roger Waters.
Don't miss a post! Sign up for Best Classic Bands' Newsletter; form is on every page.

Latest posts by Best Classic Bands Staff
(see all)