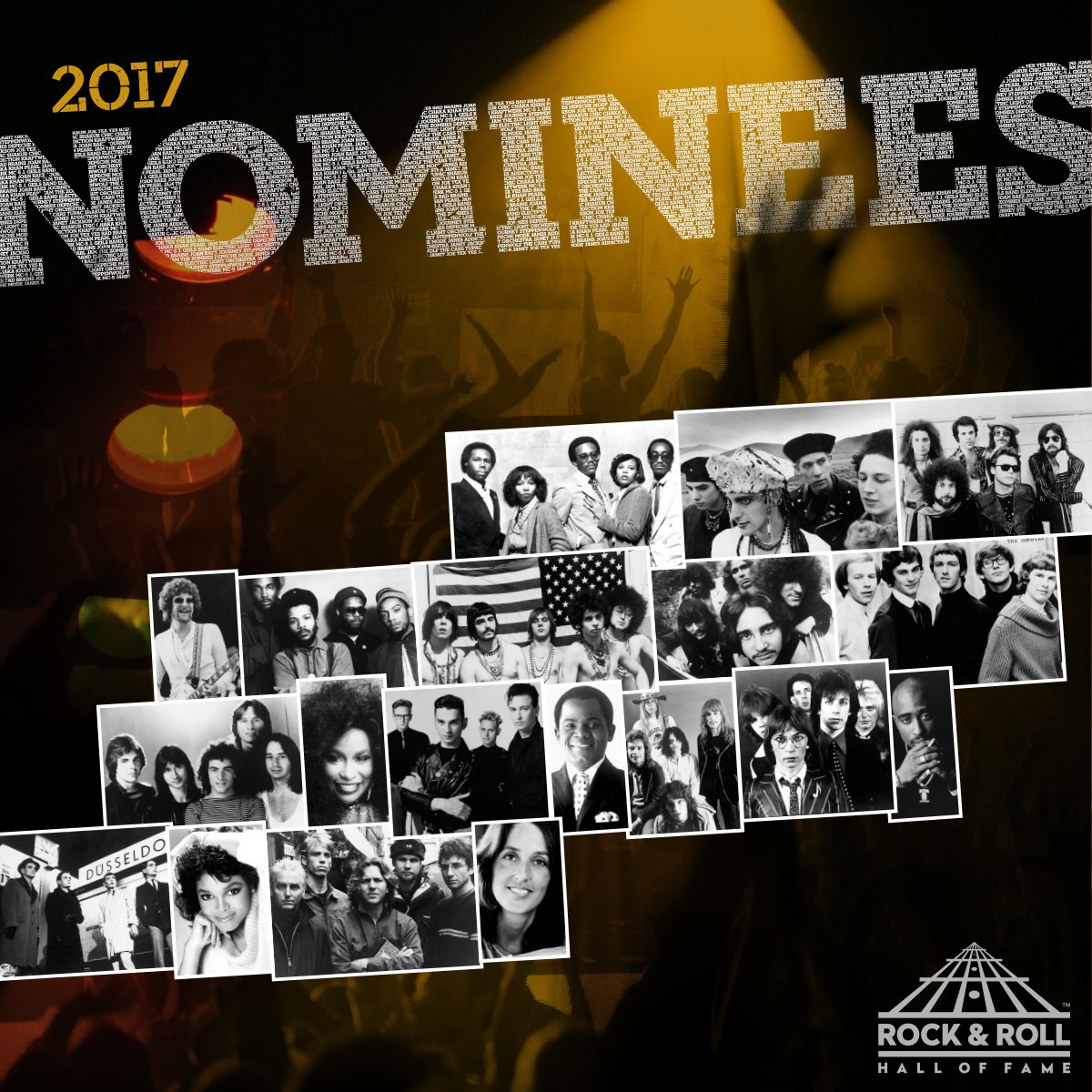 The Rock and Roll Hall of Fame has announced the nominees for the class of 2017 which includes many big classic rock names. They are (alphabetically)…
Bad Brains: Most popular in the '80s, they fused high-powered punk rock with dub reggae.
Joan Baez: The folk music queen has been active since before anyone knew who Bob Dylan was. A dedicated activist, she is still performing today.
The Cars: The Boston-based new wave band took elements of artsy experimentalism and fused it with catchy pop melodies.
Chic: They made disco funkier, bringing unforgettable hooks to their songs, which would be sampled by countless other artists.
Depeche Mode: The U.K. band combined post-punk, electronic textures and futuristic industrial sounds.
Electric Light Orchestra: With Jeff Lynne at the helm they expanded the sonic palette of rock and created a slew of melodic hits that are still instantly recognizable.
Jane's Addiction: Fronted by Perry Farrell, who also created Lollapalooza, they mixed punk, metal and other elements, as well as acoustic songs and completely original underground artistry.
Janet Jackson: More than just Michael's little sister, she became a superstar with a series of forward-looking modern R&B recordings and dazzling performances and videos.
J. Geils Band: The Boston band took its beloved R&B and rocked it up, becoming one of the most sweat-inducing, and fun, live bands of the '70s and '80s.
Journey: They began as an offshoot of Santana and evolved into the very definition of arena rock.
Chaka Khan: From her earliest days with the R&B group Rufus, right up to the present day, she has been a consistently dynamic vocalist and performer.
Kraftwerk: The pioneering German electro-pop/Krautrock band spawned an entire genre.
MC5: These wild Detroit rockers bucked convention in the late '60s, mixing hard rock and revolutionary rhetoric—inspiring countless punk bands.
Pearl Jam: Considered this year's most obvious shoo-in, they came out of the Seattle grunge scene and have persisted as one of rock's most important post-'90s bands.
Tupac Shakur: Easily one of the most important and influential artists in hip-hop. His first-year induction is nearly as much of a sure thing as Pearl Jam.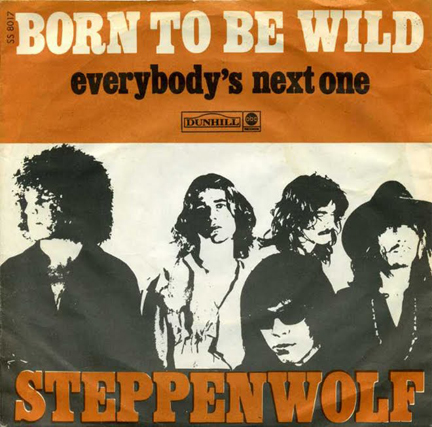 Steppenwolf: Led by gruff-voiced singer John Kay, they gave rock "Born To Be Wild," "Magic Carpet Ride" and other durable '60s anthems.
Joe Tex: A major soul singer of the '60s, with nearly 30 chart hits. including the great "Skinny Legs and All."
Yes: One of the progenitors of prog, who made complex composition and arrangements sound accessible.
Zombies: One of the last of the major British Invasion bands yet to be acknowledged, and one of the best. Colin Blunstone and Rod Argent, back together, sound even better today.
If you're a new Best Classic Bands reader, we'd be grateful if you would Like our Facebook page and/or bookmark our Home page.
First-time nominees this year are Bad Brains, Depeche Mode, Electric Light Orchestra, Jane's Addiction, Joan Baez, Journey, Pearl Jam, Steppenwolf and Tupac Shakur. Pearl Jam and Shakur are eligible for the first time. At the other extreme, this is Chic's 11th nomination. It's the fifth for Joe Tex, the fourth for the J. Geils Bands and Kraftwerk and the third for Yes.
Fans can make their own preferences known by voting for 2017 nominees at the Hall of Fame's website, beginning today and continuing until 11:59 p.m. (ET) on December 5. The top five vote-getters from this public vote will then be added as a fan ballot, to be tallied with the others to determine 2017's inductees. Fans can enter one ballot per day.
Watch Paul McCartney speech for John Lennon's induction as a solo artist in 1994…
Related: Many of the 2017 nominees acknowledged this crucial step
The Rock Hall announces 15 or more nominees each October (this year it's 19), chosen by an elite nominating committee that meets in New York City to discuss its picks. In order to become eligible for nomination, an artist must have recorded for the first time 25 years prior to the date of the induction. As the new crop of inductees will enter the Hall in 2017, they must have made their first recording in 1992.
From the Hall's announcement: "Ballots will be sent to an international voting body of more than 800 artists, historians and members of the music industry. Factors such as an artist's musical influence on other artists, length and depth of career and the body of work, innovation and superiority in style and technique are taken into consideration." The number of artists inducted each year fluctuates but an artist must receive votes from 50 percent or more of the voting body to make the final cut.
Relate: 100 crucial omissions from the Rock and Roll Hall of Fame
The 2017 induction ceremony will return to Brooklyn's Barclays Center in April. HBO will also once again broadcast the ceremony in 2017. Ticket on-sale information will be announced at a later date.

Latest posts by Best Classic Bands Staff
(see all)