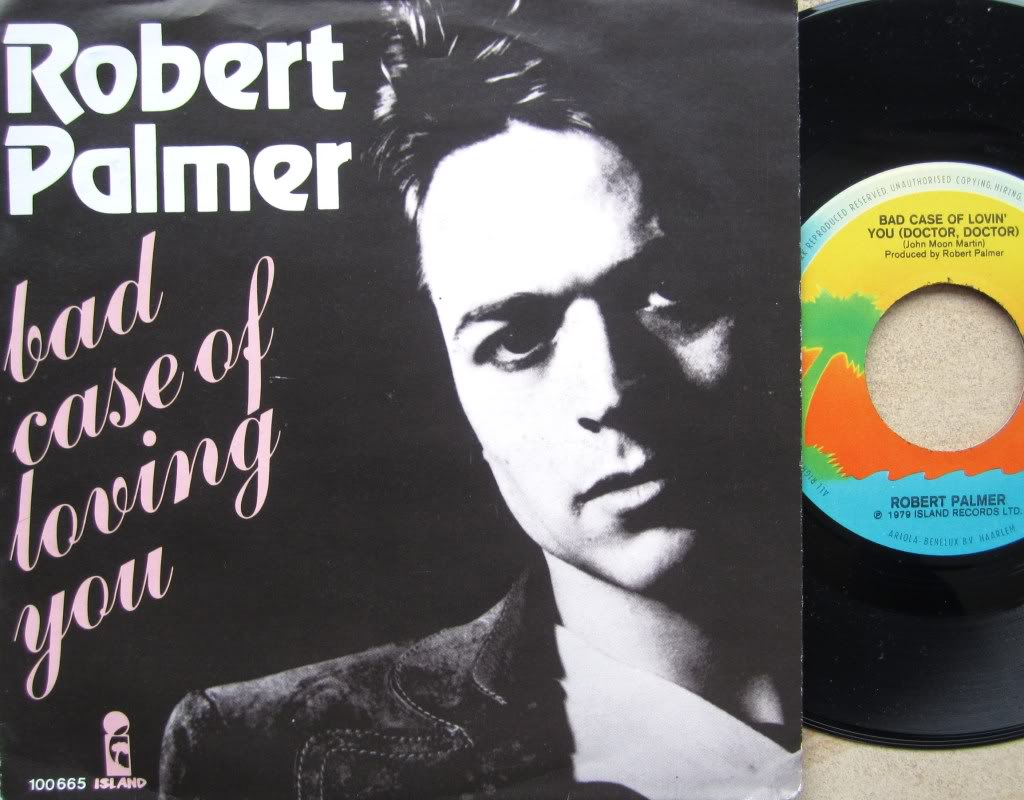 After establishing his blue-eyed soul singer bona fides and winning critical plaudits on such albums as Sneaking Sally Through The Alley and Pressure Drop, Englishman Robert Palmer issued his second single to reach the Top 20, "Bad Case of Loving You (Doctor, Doctor)" on July 21, 1979. The song reached #14 in the U.S. and becomes his first showing on the Billboard Hot 100 year-end chart.
Palmer's 1978 Top 20 chart debut, "Every Kinda People" had paved the way for the singer with U.S. Top 40 radio programmers.
"Bad Case of Loving You (Doctor, Doctor)," was from Palmer's Secrets album. It would be a while before his singles would drive album sales. The song's author, Moon Martin, died in 2020. The track presaged Palmer's rise to hitmaker status in the 1980s with such Top 10 hits as 1986's  "Addicted to Love" and 1988's "Simply Irresistible," both of which won him Grammy Awards for Best Male Rock Vocal.
His 1985 LP Riptide would go on to sell over two million copies in the U.S. alone.
As singer for the Power Station, his collaboration with John and Andy Taylor of Duran Duran and former Chic drummer Tony Thompson, he enjoyed two more Top 10s, "Some Like It Hot" and a cover of T-Rex's "Get it On (Bang a Gong)." His iconic videos enjoyed strong play on MTV and Palmer rivaled Brian Ferry for being the suavest dresser in classic rock.
Watch Palmer's performance of the song on The Midnight Special
Palmer died on September 26, 2003 at age 54 as a result of cardiac arrest.
Related: Our Album Rewind of Palmer's Sneakin' Sally Through the Alley

Latest posts by Best Classic Bands Staff
(see all)