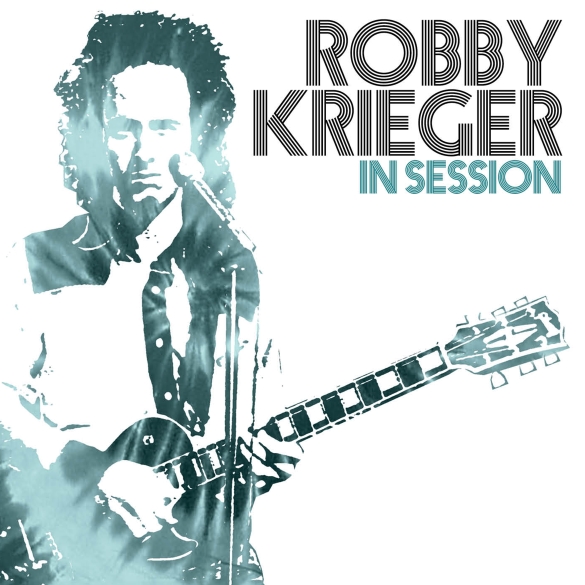 For Robby Krieger, success and fame came at an incredibly young age. At just 21-year-old, he had co-written a #1 pop single, "Light My Fire," with his bandmates. A few months later the follow-up, "People Are Strange," which he co-wrote with Jim Morrison, went to #12. And then, his own composition, "Love Me Two Times," reached #25.
There were more from the Los Angeles-based band: 1968's "Touch Me," with that amazing sax solo, was a #3 hit. Krieger's "Love Her Madly" was released in 1971. He was still just 25. And at around the time the song was peaking at #11, Morrison died on July 3rd.
Related: Deluxe edition of The Doors' debut coming
Krieger fused classic blues with California psychedelia to create some of classic rock's greatest songs as a founding member of one of the most admired bands in history, The Doors. But in the time since his tenure with that iconic outfit, Krieger has not simply rested on his laurels. Instead, he has gone on to release a series of solo albums that found him and his trademark Gibson SG adventuring into the outer reaches of space rock, jazz, classical music and more.
Rock stars are fans, too. Krieger has collaborated on several studio recordings to tackle classic songs by The Beatles, Pink Floyd, Supertramp and others. A new collection of these sessions, including two never-before-released mixes and a bonus live recording are available on CD for the first time.
In Session features guest appearances by Jackson Browne, Asia-King Crimson vet John Wetton, who died on January 31, 2017, Styx's Tommy Shaw, the Zombies' Rod Argent, Yes-Asia-Buggles keyboardist Geoff Downes, Yes veterans Tony Kaye and Billy Sherwood, Hawkwind's Nik Turner, and even actor William Shatner! The collection is being released February 17 from Purple Pyramid Records. Order it here.
In Session Track List:
1. Across The Universe with Jackson Browne
2. Hypernova with Nik Turner (Inner Space Mix)
3. Empty Spaces with Billy Sherwood
4. Where We Belong (Prism Mix) with Tony Kaye
5. Don't Leave Me Now with Tommy Shaw
6. Brain Damage with Geoff Downes
7. School with Rod Argent
8. Deep Down with William Shatner
9. Little Drummer Boy
10. All You Need Is Love with John Wetton
11. Back Door Man (Live)
Krieger turned 71 on January 8, 2017.
Don't miss a post! Sign up for Best Classic Bands' Newsletter; form is on every page.

Latest posts by Best Classic Bands Staff
(see all)