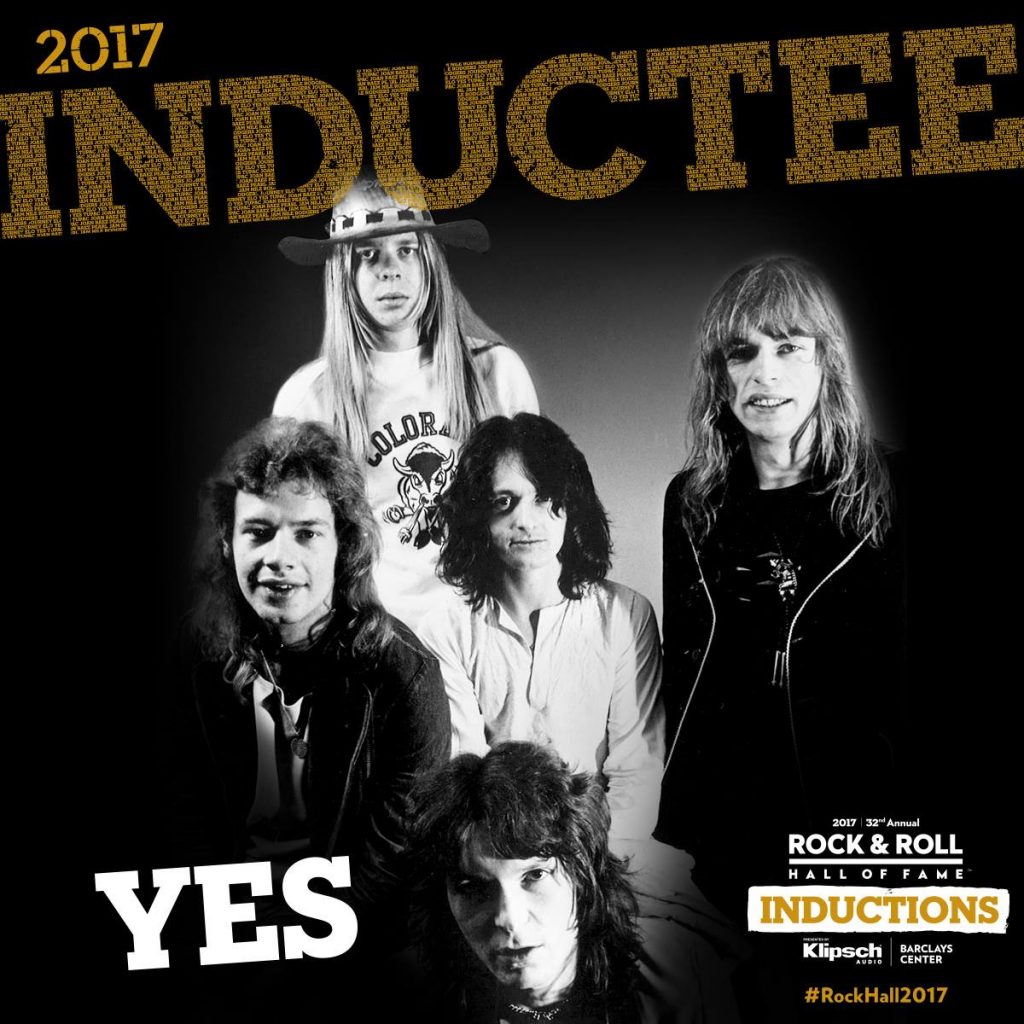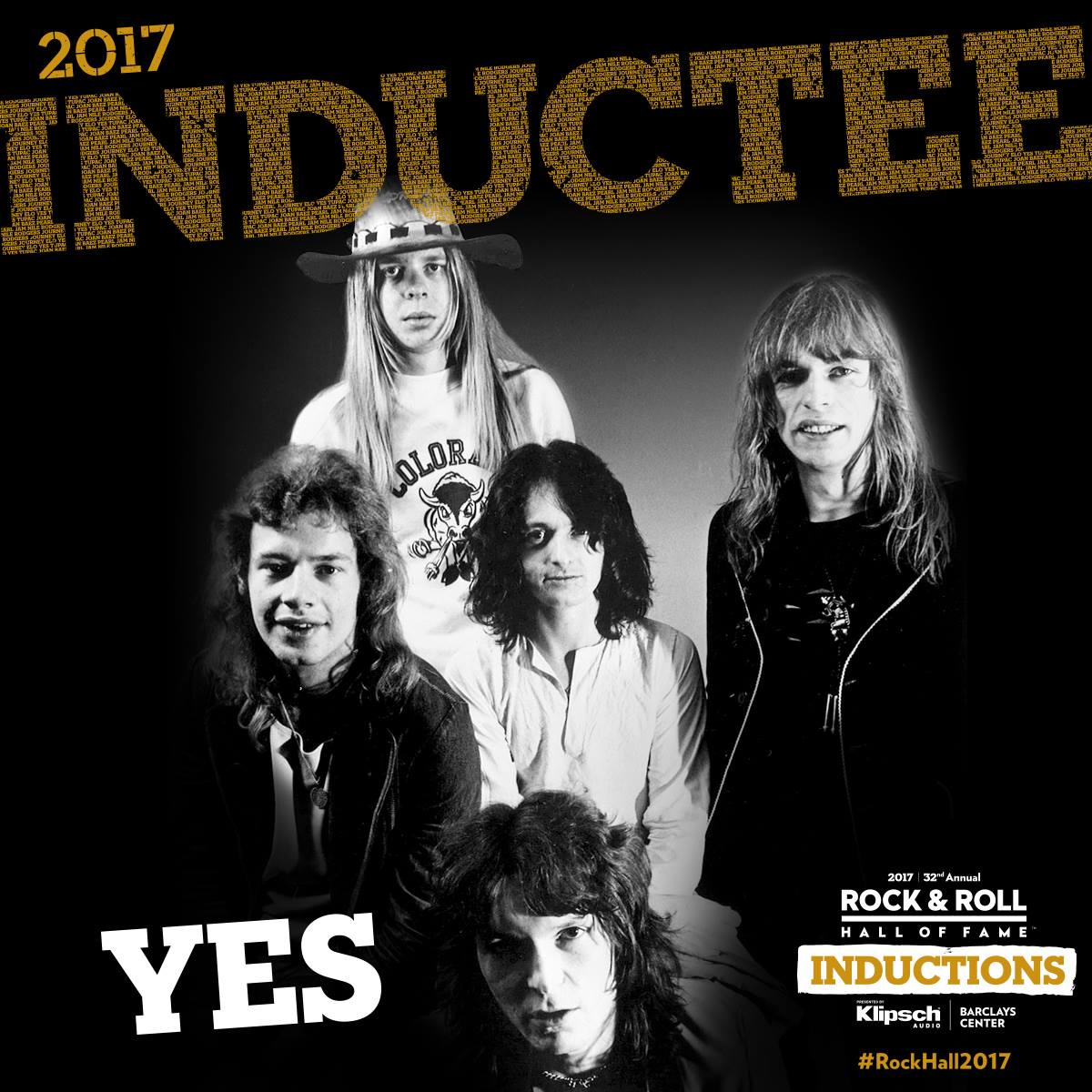 Nearly every year, when the Rock and Roll Hall of Fame announces its newest class of inductees, some fans and musicians find fault with which members of which bands are chosen to be honored. In some cases, for example, the Beatles, it's a no-brainer: John, Paul, George and Ringo are going in, not early drummer Pete Best. But what about bands that have had numerous members over the years? If every musician to pass in and out of Frank Zappa's Mothers of Invention were to be inducted, the Hall would need a room the size of an airplane hangar just to hold them all! The Hall got around that one by simply inducting Zappa alone.
And then there is the issue of when an artist is inducted. Some are voted in during their first year of eligibility. Others may have to wait 10 or 20 years to get the nod—if they ever get nominated at all.
Take Yes, among the artists recently voted in as inductees for 2017, alongside Joan Baez, ELO, Journey, Pearl Jam, Tupac Shakur and Nile Rodgers (the latter receiving an Award for Musical Excellence). By one count, Yes has housed 19 different musicians over the years, several of them closely associated with the band's history, other more marginal. Which ones are deserving of being Hall of Famers and which aren't? The Hall has said that it has no set specific criteria, that it leaves it up to the bands and their representatives to sort out who gets in and who's shunned. In the mid-'90s, the Grateful Dead chose all 13 musicians who'd ever been in the band, and even one who wasn't: Jerry Garcia's songwriting collaborator Robert Hunter. Their San Francisco buddies Jefferson Airplane, meanwhile, stuck with the core six members featured on the band's recordings at their peak of 1967-69, leaving several earlier and later players in the shadows.
Back to Yes. The British prog-rock band was formed in 1968 and released their debut recording the following year which means, according to the Hall's rule that an artist becomes eligible 25 years after their debut recording, that they were first eligible for nomination in 1994. It took an additional 22 years, including two previous nominations that failed to boost the band to the finals, before the voters were ready for them. In the meantime, bassist/vocalist Chris Squire, a founding member,  died in 2015, without ever seeing his band get its due.
That didn't sit well with Rick Wakeman, Yes' keyboardist at several junctures throughout its history, including the prolific and artistically vibrant period of 1971-74. When Yes' induction was announced last year, Wakeman said he would not attend the induction ceremony, being held April 7 in Brooklyn.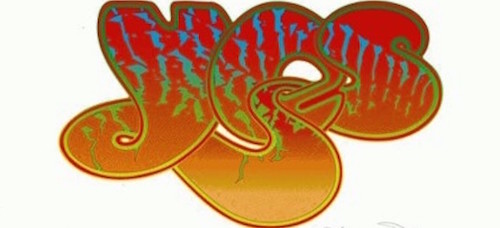 "I have no idea if there will be any sort of reunion," Wakeman posted on his official website, "but whatever happens under no circumstances will I be any part of it. Neither will I be attending."
Related: Our interview with Yes album cover and stage designer Roger Dean
Speaking to Boston radio station WROR, Wakeman elaborated: "I pushed publicly for Yes to go in the Rock and Roll Hall of Fame when I wasn't in the band, because I felt the band deserved to go in years ago, long after I left and before 2002, when I came back again for five years. All I'll say is there's … some bands that have been inducted in that I have no idea why they're in there, and there's bands like Yes and a few others and you go, 'Why aren't they in?' It just doesn't make an ounce of sense to me." He continued, bringing up a sore point with many fans of Yes' genre: "It seems that anything to do with prog-rock was considered a dirty word by them, and it's almost like an era of music, despite the fact it's proven to be the most inventive and the most influential music to musicians that there's ever been in the history of rock 'n' roll, and yet it's ignored. I'm not sure whether I'd turn up. I'm so disgusted with the way that prog-rock and Yes have been treated I might be busy. I might be washing my hair that night."

See more of Best Classic Bands' posts on your Facebook feed! "Like" our Facebook page. On your News Feed, simply click on the three little dots and then "Edit Preferences," and you're almost there!

Wakeman's reticence didn't last long, however. In a statement he released today (Jan. 4), Wakeman capitulated. Now, he says, he'll be there along with his former Yes-mates, including Jon Anderson and Trevor Rabin, both of whom are currently involved in a band with Wakeman—playing Yes material—that they call ARW.
Related: Read BCB's review of the recent ARW gig in New York
"I am very pleased to announce that as the Hall of Fame have now agreed to present Chris Squire's wife with a posthumous award acknowledging his massive contribution to Yes, I have agreed to attend the induction ceremony in New York to both stand proudly with my fellow band mates Jon and Trevor and also to watch Chris' wife Scottie collect this well-deserved award on his behalf. I also hope that this move to acknowledge members of bands who sadly did not live to receive their own honor, means they can get them posthumously in the future."
Wakeman's singling out of Squire doesn't entirely wash though, because Squire has always been among the official members cited whenever Yes was nominated.
Best Classic Bands spoke directly to Wakeman today and asked him to clarify his change of heart.
"I'm done talking about it," he told us. "I'm sick to death of it. They've agreed to give a posthumous award to Chris, to acknowledge his contributions. That was my main bugbear—that so many bands [are inducted] after the main members died. But they've agreed to do that, so in return I've agreed that I will be there, because I would like to see Chris' wife accept that award. And as I've said, I hope that maybe that changes the rules a little bit, so that other bands, when a similar thing happens—it's happened in the past and it will happen again—that those people can be honored and recognized."
Whatever the reason Wakeman initially said he wouldn't attend, or why he's now flipped on that decision, Yes fans will surely be thrilled to see Wakeman onstage accepting the honor, alongside fellow key Yes men Anderson, Bill Bruford, Steve Howe, Rabin, Alan White and Tony Kaye, as well as the late Squire's widow Scottie.
Related: Wakeman has a new solo album, Piano Portraits, coming January 13
Watch Yes perform "Roundabout" in 1972
Best Classic Bands will publish a full-length one-on-one interview with Wakeman within the next few days!
Don't miss a post! Sign up for Best Classic Bands' Newsletter; form is on every page.

Latest posts by Best Classic Bands Staff
(see all)