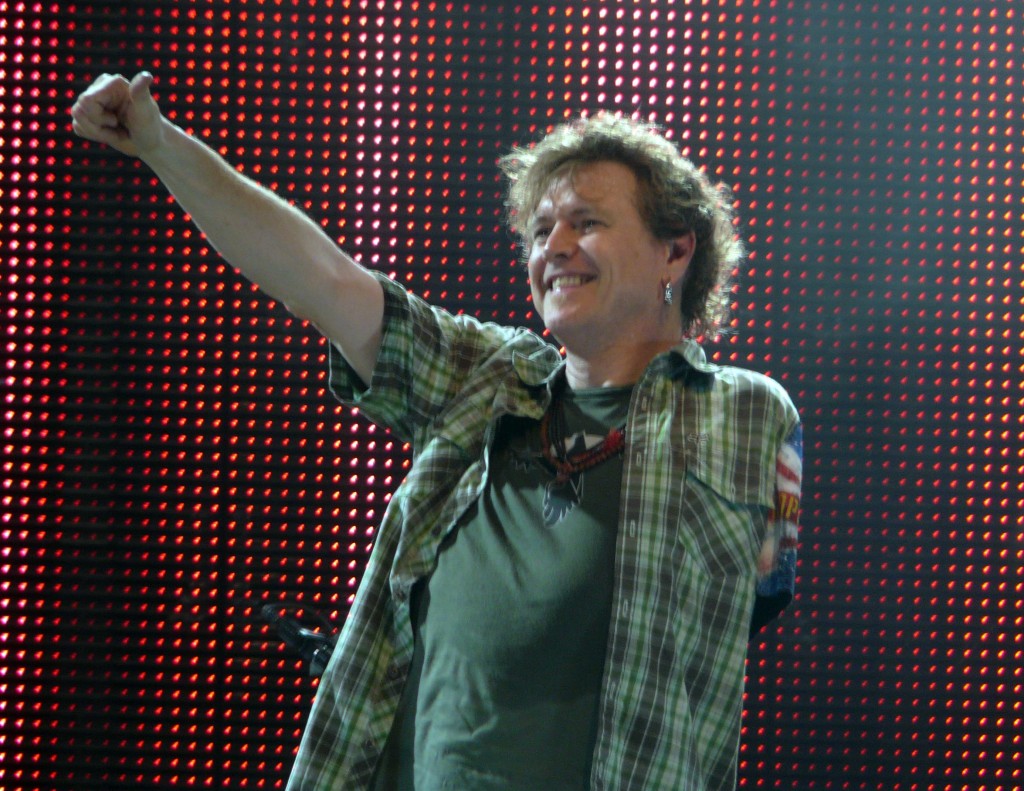 His band was riding high and mighty on the breakthrough of its third studio album, Pyromania – which went on to sell 10 million copies in the U.S. – when Rick Allen passed another car at a high speed on a country road outside Sheffield, England and lost control of his Corvette. It hit a stone wall and then flipped over a number of times. Allen was thrown from the vehicle due to an improperly attached seat belt that also severed his left arm from his torso.
A midwife who arrived on the scene soon after the accident packed Allen's arm in ice. Alas, it was not able to be successfully reattached.
That should have been the end of his career as a classic rock drummer. But there are few people like Rick Allen, and even more so very few bands like Def Leppard, who were prepared to do what it took to help their drummer return to the fold as a productive member. This is a tale ultimately of perseverance.
Realizing his right foot could trigger many left arm tasks, Allen eventually had a custom electronic drum kit designed and built. Twenty months after the accident he took the stage again with Def Leppard at the Monsters of Rock Festival to a rare sort of applause. The album the band was working on when the accident happened, Hysteria, was even more successful than Pyromania, selling 20 million copies worldwide.
The "Thunder God" was born November 1, 1963, in Derbyshire, England. He joined his bandmates on March 29, 2019, in Brooklyn, NY, for Def Leppard's induction into the Rock and Roll Hall of Fame.
Def Leppard will join Mötley Crüe, Poison and Joan Jett & the Blackhearts for a huge stadium tour that's been rescheduled to 2022. Tickets are available here and here.

Latest posts by Best Classic Bands Staff
(see all)