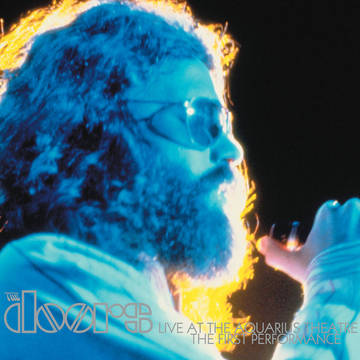 We had barely had the opportunity to tip you to some cool reissues from Jimi Hendrix and David Bowie for Record Store Day 2016 when we got the complete, formal release announcement. We've sifted through them and have ID'd the titles that ought to appeal to any classic rock lover. Suffice it to say, any day with new releases from Tom Petty and the Heartbreakers (as well as his band Mudcrutch), Cheap Trick, The Doors, Metallica, Johnny Cash, Fleetwood Mac, CCR, RSD regulars the Grateful Dead, James Brown, Elvis Presley, the Monkees, Sex Pistols and more, is a mighty good day.
Record Store Day is always the third Saturday in April; this year, mark your calendars for April 16th.
All of the releases are in limited editions and not all indie record stores will get all of the titles. The complete list is available here. Here are some that we think will be of interest…
Tom Petty And The Heartbreakers – Kiss My Amps Live Vol.2 – 1LP Black Vinyl
Features deep tracks, hits, and handpicked covers recorded live during Tom Petty And The Heartbreakers' 2013 tour. Songs include "So You Want to Be a Rock N Roll Star," "I'm Not (Your Steppin Stone)" and "A Woman in Love (It's Not Me)."
Mudcrutch – 7″ Black Vinyl
Two new songs from Mudcrutch (Tom Petty, Mike Campbell, Benmont Tench, Randall Marsh and Tom Leadon). "Trailer" and "Beautiful World" are from their forthcoming album which will be released later this year.
The Doors – Live at the Aquarius: The First Performance – 3LPs Blue Vinyl
In July 1969, The Doors played two concerts to packed audiences at the Aquarius Theatre on Sunset Boulevard in Hollywood, California. This set contains the complete first night and features "Back Door Man," "Who Do You Love," "Light My Fire" and "When the Music's Over."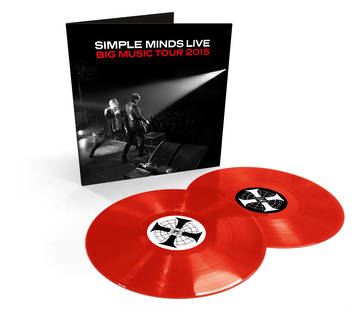 Simple Minds – Big Music Tour 2015 – 2LPs Red Vinyl
Features many classics from across the decades including "Don't You Forget About Me" and "Alice and Kicking."
Big Star – Complete Columbia: Live at University of Missouri 4/25/93 – 2LP Gatefold 12″ Vinyl
The short-lived Memphis band comprised of Alex Chilton, Chris Bell, Andy Hummel, and Jody Stephens reside on the top tier of the power pop pantheon on the strength of the group's three studio albums recorded between 1972-1974. In 1993, some twenty years after the band's dissolution, drummer Stephens recruited Jon Auer and Ken Stringfellow (of the Posies) and a wary Alex Chilton to reform Big Star at the request of two fanatical student DJs from the Univ. of Missouri. This set finally captures that full historic set on a commercial release, mastered at high resolution from the original master tapes while adding five previously unreleased performances to the original 1993 album.
Elvis Presley – I'm Leavin': Elvis Folk – Country – 1LP Black Vinyl
This compilation brings together the best recordings of Presley's work in the folk and country genres from 1966-1973. The collection includes masters from Elvis' sessions at RCA Victor's Studio B in Nashville in May 1971, a period from which material penned by several folk writers surfaced spontaneously amid Presley's gospel and holiday recordings. Ranging from Bob Dylan's "Tomorrow Is A Long Time" in 1966 to then-contemporary pop-folk such as "Good Time Charlie's Got The Blues" in 1973.
Grateful Dead – Capitol Theatre, Passaic NJ 4/25/77 4LPs Black Vinyl
What would RSD be without a live Dead album? This includes "Ship of Fools," "Brown-Eyed Women," "U.S. Blues," "Terrapin Station" and "Playing in the Band."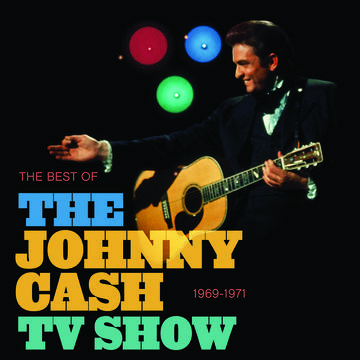 Johnny Cash – The Best of the Johnny Cash Show – 1LP 12″ Black Vinyl
From the summer of 1969 through the final episode in March 1971, The Johnny Cash Show, a groundbreaking televised musical variety show hosted by Cash, ran 58 episodes in all, exposing a mainstream American viewing audience to an eclectic array of musical talent while solidifying the Man In Black's persona and larger-than-life legend. The 16 performances contained on this new "Best Of" LP showcase a spectrum of performers handpicked by Johnny to appear on his show, many of them for the first time on network television.
The James Brown Revue – Get Down At The Apollo With The J.B.'s – 2LPs Black Vinyl
These performances from September 13-14, 1972 have never been issued on vinyl. The concerts also feature Lyn Collins and Bobby Byrd "(If Loving You Is Wrong) I Don't Want To Be Right."
The Monkees – Classic Album Collection Vinyl Box Set
This 10-LP collection includes the group's nine studio albums plus one LP of B-sides and other bonus content.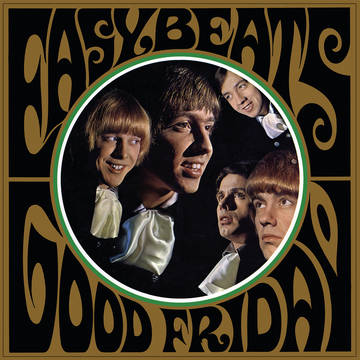 The Easybeats – Good Friday 1LP Black Vinyl
This version was originally released in the U.K. with different album art and tracks, all in mono. Includes their smash "Friday on My Mind."
Creedence Clearwater Revival – 1969 Archive Box
In one remarkable calendar year, CCR released three top ten studio albums. Among their many hit singles were "Proud Mary," "Bad Mood Rising," "Green River" and "Down on the Corner." This collection includes the Japanese pressing of Bayou Country, on red vinyl; the Italian pressing of Green River; and the U.S. pressing of Willy and the Poor Boys; plus CD versions of the albums, three international EPs, posters, a 60-page scrapbook and more.
Here's the unboxing video for the CCR collection…
Joe Strummer – "Gangsterville" – 12″ Vinyl Single (Import)
Not only was Strummer the co-founder, lyricist, rhythm guitarist and lead vocalist of one of the all-time great British bands, The Clash, he also gifted us a musical legacy which reaches far beyond. His career included membership of the 101ers, Latino Rockabilly War, The Mescaleros and the Pogues. This release includes a selection of solo tracks curated by the Joe Strummer Estate. The single includes, for the first time on vinyl, "Gangsterville," "Punk Rock Blues," "Sleepwalk" and "Cholo Vest."
Emmylou Harris– Wrecking Ball– 1LP Black Vinyl
Emmylou Harris' groundbreaking, Grammy Award-winning album Wrecking Ball returns to vinyl with material previously unavailable on vinyl. The new edition includes the original Daniel Lanois-produced album, remastered, along with several bonus tracks first released on the 2014 three-disc Nonesuch reissue of the album, which Uncut Magazine (U.K.) called "a masterpiece."
Fleetwood Mac – (Alternative) Tusk – 2LPs Black Vinyl
Billed as the "alternative" version of the Mac's 1979 album; presumably alternate takes of songs such as the title track, "Sara" and "Think About Me."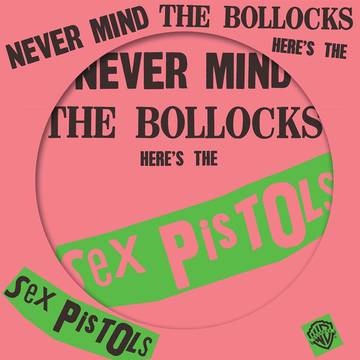 Sex Pistols – Never Mind The Bollocks Here's The Sex Pistols – 1LP Picture Disc
The release, featuring the punk classics "Holidays in the Sun," "God Save the Queen," "Anarchy in the UK" and "Pretty Vacant," features a picture disc in reverse colors of the original U.S. cover.
Iron Maiden – Empire of the Clouds 12″ Picture Disc
Side 1 features the 18-minute title track; Side 2 includes "Maiden Voyage" and interviews with Bruce Dickinson and Nicko McBrain.
Madonna – Live a Virgin & Other Hits 12″ Pink Vinyl
This was originally released as an EP in Japan in 1984. Includes an extended dance remixes of the title track, "Lucky Star," "Borderline" and "Holiday."
The following titles will be released first as RSD 2016 exclusives before becoming more widely available: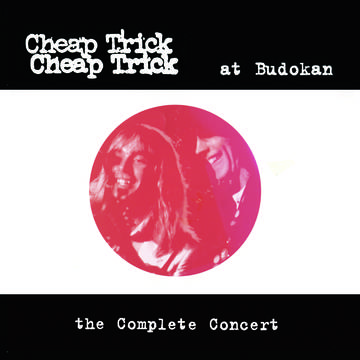 Cheap Trick – At Budokan: The Complete Concert – 2LP 12″ Black Vinyl
In April 1978, Cheap Trick capitalized on the group's wild popularity in Japan by performing and recording two shows in front of 12,000 screaming fans at the fabled Nippon Budokan located in the center of Tokyo. In February 1979, the legendary 10-track Cheap Trick at Budokan album was released in the U.S. The record peaked at #4 on the Billboard 200 and, with more than three million copies sold, became Cheap Trick's best-selling album.
Now, for the first time on vinyl, At Budokan: The Complete Concert, a 2LP set, features all 19 songs recorded during those historic shows, many of them available on vinyl for the very first time. The album showcases the 2016 Rock and Roll Hall of Fame inductees at the peak of their powers laying down classic live performances of "I Want You to Want Me," "Surrender," "Ain't That a Shame" and more.
The Jimi Hendrix Experience – Smash Hits – 1LP 12″ Black Vinyl
Carefully restored from the original analog master tapes, featuring original poster and alternate cover art depicting band members Jimi Hendrix, Mitch Mitchell and Noel Redding dressed in western attire on horseback, the RSD 2016 edition includes timeless classics like "Purple Haze," "Hey Joe," "Red House" (a different take from the U.K. Are You Experienced version), "Fire" plus eight more essential Hendrix tracks. The first 5,000 units will be exclusively numbered for Record Store Day.
Metallica – Liberté, Egalité, Fraternité, Metallica! – Live at Le Bataclan. Paris, France – June 11th, 2003 – 1LP Black Vinyl
A live concert recording from the Paris theatre that became the focus of the world in November 2015. Its proceeds are going to Fondation de France's Give For France charity. Includes "Seek & Destroy" and "Fade to Black."
Patti Smith – Horses Live Electric Lady Studios – 2LPs Black Vinyl
From a August 25, 2015 performance of Smith's landmark debut LP originally recorded at the studio in 1975.
Happy shopping!

Latest posts by Best Classic Bands Staff
(see all)