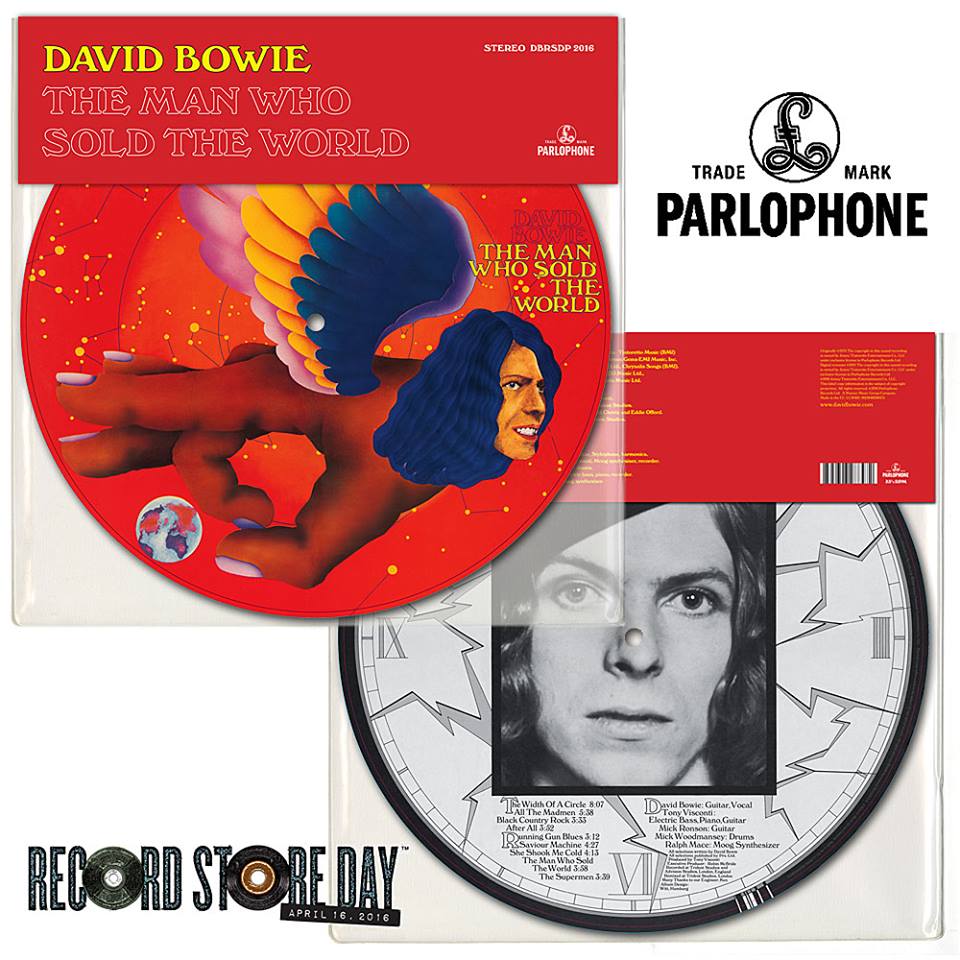 If you haven't already marked Saturday, April 16th, on your calendar, be sure to do so now. Record Store Day is an annual event that celebrates independent record stores with hundreds of exclusive releases and limited editions of classic rock, blues and jazz favorites. But part of the fun is that not everyone who shows up will get to walk out with every item on their wish list – the releases are true collectibles. Two of the biggest names in classic rock will have releases included in this year's selection – David Bowie and Jimi Hendrix.
Bowie's vinyl reissues are "TVC 15," a single from 1976's Station to Station, and 1970's The Man Who Sold the World LP, featuring the original German artwork. The limited edition 40th anniversary picture disc "TVC 15" will be a double A side also featuring the 2010 Harry Maslin mix of "Wild Is The Wind" (which makes its vinyl debut). The A side features a picture taken on the set of The Man Who Fell to Earth by Bowie's lifelong friend, Geoff MacCormack, while the AA side showcases a picture taken by Steve Schapiro in 1975.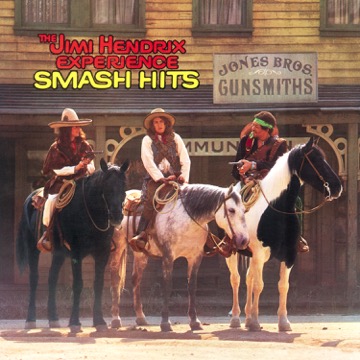 Meanwhile, Hendrix fans won't want to miss the vinyl reissue of Smash Hits, his first compilation album released in 1969, complete with timeless classics like "Hey Joe," "Purple Haze," "Fire" and signature blues song "Red House." The LP is restored from the original analog master tapes and features a recreation of its original poster, showing the members of the Jimi Hendrix Experience on horseback, decked out in boots and bandoliers and holding pistols. This image was actually supposed to be the cover art as well, but a montage made by Dezo Hoffman became the iconic cover upon its release. Now, 47 years later, fans can experience the cover as it was originally intended. The first 5,000 units will be numbered exclusively for RSD.
THE JIMI HENDRIX EXPERIENCE – SMASH HITS track list:
SIDE A
1) Purple Haze
2) Fire
3) The Wind Cries Mary
4) Can You See Me
5) Hey Joe
6) All Along The Watch Tower
SIDE B
1) Stone Free
2) Crosstown Traffic
3) Manic Depression
4) Remember
5) Red House
6) Foxey Lady
RSD started as a collection of indie record stores seeking an opportunity to draw attention away from the continued threat of "e-tailing" back to the charms of their traditional brick and mortar retail outlets. Now in its ninth incarnation, the event serves as a huge boost for store owners, raising awareness of their shops and offering something of a "Christmas in April" for avid vinyl collectors. The members of Metallica will be the official Ambassadors at this year's event with the release of a special live album, Liberté, Egalité, Fraternité, Metallica! – Live at Le Bataclan. Paris, France – June 11th, 2003. Proceeds will go toward Fondation de France's Give For France charity.
Best Classic Bands will offer the complete list of RSD 2016 releases when they're announced.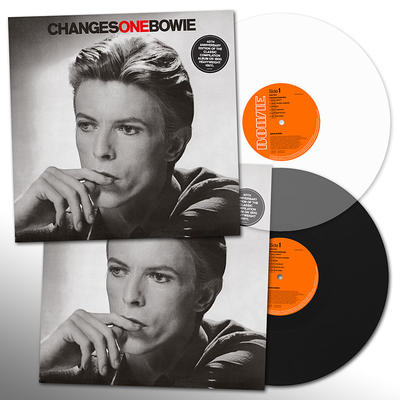 Separately, Bowie's website and Facebook page announced the 40th anniversary reissue on May 16th of the singer's first greatest hits collection, CHANGESONEBOWIE, covering the years 1969 – 1976, on what they refer to as "random vinyl." Translation: half of the limited edition release will be on traditional black vinyl; the other half will be clear. The announcement notes that it will not be mentioned on the record jacket or on a sticker on the shrink wrap "so it will be completely random as to which one you end up with." We don't know much Latin but we do know the phrase: Caveat emptor.
CHANGESONEBOWIE track list:
Side 1
Space Oddity
John, I'm Only Dancing
Changes
Ziggy Stardust
Suffragette City
The Jean Genie
Side 2
Diamond Dogs
Rebel Rebel
Young Americans
Fame
Golden Years

Latest posts by Best Classic Bands Staff
(see all)