10 (More) Re-Released Singles That Became Hits
by Greg Brodsky
For a variety of reasons, many of our favorite classic rock songs weren't hits when they were first released. In some cases, radio programmers weren't ready to embrace a new artist. In other cases, it may have been a song's inclusion in a key moment in a hit movie, riding on the coattails of other hits by the artist, or just plain old serendipity.
In our original story on this same topic, we looked at songs by Derek & the Dominos, the Moody Blues and Hall and Oates, among others, that received a second chance at Top 40 radio in the U.S. and enjoyed a much more positive reception than they did the first time around.
For this next installment, thanks to several suggestions from Best Classic Bands readers, we focus on an even dozen of songs that earned big success when given a second life. Several of them never even charted the first time around. They're presented here alphabetically, by artist (partly because we wanted to kick things off with Aerosmith).
10) "Dream On" by Aerosmith – When the band's signature song was first released in 1973, it was embraced by radio stations in their hometown of Boston, but not in too many other markets, peaking nationally at just #59. Thanks to the reception for 1975's Toys in the Attic and its single, "Sweet Emotion," the decision was made to re-release the power ballad. On this go 'round, "Dream On" was a huge success, reaching #6 on the Hot 100, and remaining their biggest single for more than a dozen years. Bonus points: Steven Tyler, Joe Perry and a children's chorus performed a moving version of the song at a concert honoring the victims of the Boston Marathon terrorist attack.
9) "Solitary Man" by Neil Diamond – The first single released by the 25-year-old singer-songwriter, signed to Bang Records, was a modest success, reaching #55 in 1966. Over the next year, five consecutive Top 20 hits followed. By the end of the decade, he had moved on to Uni Records, where he enjoyed great success with "Sweet Caroline" and "Holly Holy." Bang, recognizing an opportunity to cash in, re-released "Solitary Man," and this time it reached #21. Shortly thereafter, Uni put out "Cracklin' Rosie" which earned Diamond his first #1 pop hit. Bonus points: Johnny Cash's cover of the song earned the man in black a Grammy for Best Male Country Vocal Performance.
8) "Signs" by Five Man Electrical Band – In 1970, the Canadian group's song, "Hello Melinda, Goodbye," failed to chart in the U.S. Savvy radio programmers seized upon the single's B-side and in 1971, "Signs" shot all the way to #3. Bonus points: We love how the song begins with its catchy instrumentation, followed by the first lyrics: And the sign said "Long-haired freaky people need not apply".
Related: The writer-singer of "Signs" died in 2021
7) "White Wedding" by Billy Idol – Idol's earlier punk band – Generation X – hadn't scored any mainstream airplay. When he went solo, this 1982 single was initially ignored by Top 40 programmers. MTV soon embraced the snarling, telegenic performer and his U.S. label, Chrysalis, recognized an opportunity and reissued the song in 1983. While it peaked at just #36 the second time around, the song is considered one of Idol's signature tunes. Bonus points: It was déjà vu all over again when a live version of his earlier cover of "Mony Mony" was released in 1987, becoming his only #1 U.S. single.
6) "Free Bird" by Lynyrd Skynyrd – The group's 1973 debut album with the helpful title – Pronounced 'Lĕh-'nérd 'Skin-'nérd – gifted their fans many great songs. But its hit single wasn't released until well over a year after the album. The success of "Sweet Home Alabama" from their second album paved the way in 1974. And that November, MCA released a 4:41 version of "Free Bird" to Top 40. The song clicked and in 1975 reached #19. Two years later, a live version from their One More From the Road double album was released, climbing to #38. Bonus points: That guitar solo.
5) "Everybody's Talkin'" by Harry Nilsson – The gifted singer-songwriter recorded a cover of Fred Neil's song, though it went nowhere when it was released as a single in 1968. It wasn't until it was featured in the opening credits of the 1969 film Midnight Cowboy (which starred Dustin Hoffman and Jon Voight) that the world took notice. The song was promptly re-released, this time reaching #6 at Top 40. Bonus points: Midnight Cowboy became the first – and only – X-rated movie to win the Oscar for Best Picture.
4) "Amie" by Pure Prairie League – The country rock band scored far better on the album charts in the '70s than they did on Top 40 radio. This first single failed to chart when it was first released in 1973. When the song became popular on college campuses, it was reissued in 1975, climbing all the way to #27. Bonus points: No one remembers the verses, but whenever it's played, everyone chimes in on the catchy chorus: Amie what you want to do? I think I could stay with you, For a while, maybe longer if I do.
3) "Lady" by Styx – The band with the midwestern roots earned no less than eight Top 10 singles. Their first one, from the band's second album on an indie label, earned local success in Chicago in 1973 but failed to catch on nationally. When Styx moved to the larger A&M Records, it became a label priority and ultimately reached #6. Bonus points: The song was written and sung by the band's co-founder Dennis DeYoung who has had a messy divorce from the band.
2) "Red Red Wine" by UB40 – The British group had already had nine chart hits in the U.K. when their reggae-styled cover of this Neil Diamond song reached #34 in the U.S. in 1984. However, after it was performed at the Nelson Mandela 70th birthday concert at London's Wembley Stadium in 1988, its re-release went to #1 in the U.S. and the U.K. Bonus points: UB40 took their name from the U.K.'s form for people claiming unemployment benefits.
1) "Get Together" by the Youngbloods – When the song was first released in 1967, it peaked at just #62. And that was that. Two years later, WABC AM DJ Dan Ingram used it as the background music in a promo for a brotherhood program; it was subsequently picked up by the National Conference of Christians and Jews and used in a PSA. As a result of the exposure, "Get Together" was reissued as a single and became a #5 hit in 1969, selling more than a million copies. Bonus points: The real name of the Youngbloods' leader, Jesse Colin Young, is Perry Miller.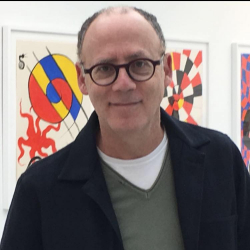 Latest posts by Greg Brodsky
(see all)