'Radical Radio': A New Website Recalls the Heady Era of Freeform Programming
by Mark Brown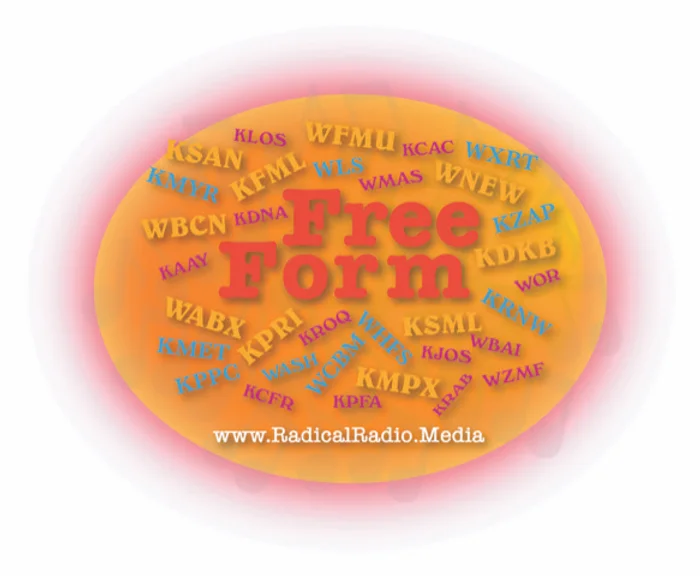 The era of freeform radio was legendary, hugely influential, yet maddeningly fleeting. Instead of rigid Top 40 playlists and repetitive shows, freeform radio's concept was simple: the disc jockey played what he or she wanted to play.
A new website called Radical Radio is more than an homage to that era. James Pagliasotti's website has gathered an astonishing amount of content from the era, featuring vintage interviews and performances, as well as 30 hours of new interviews with radio pioneers.
"History sits in our basements, then it gets thrown out when we die," Pagliasotti said of his career in freeform. "I had the pleasure of being there when it happened. The impact is still felt, but it was a very brief period. Freeform means the person who sat at the console played whatever he or she wanted. There were two types of music: the good and the bad. They played the good."
Eagles producer Bill Szymczyk was shocked that the site had uncovered some recordings of his stint as a freeform DJ at KFML in Denver from the early '70s. "It's a constellation of wealth," Szymczyk said of the archive.
Szymczyk was amazed to hear his voice from decades ago, chatting away and playing multiple versions of "Street Fighting Man," just because he could. "I didn't have them," Szymczyk said of the tapes. "He found them. I never even knew they existed. I never knew anybody was taping them."
Listen to Bill Szymczyk on KFML
"This really brilliant era took place, then what we now call cultural appropriation happened," Pagliasotti said. "The suits started a little at a time appropriating it. They did it by becoming an album-oriented version of Top 40 radio. It was good stuff, but it wasn't the stuff."
Szymczyk pins the heyday as 1968 to 1972: "It was underground freeform radio at its best, and not co-opted by corporate radio."
"True freeform, by my definition, started in 1967 with KMPX in San Francisco, and WNEW-FM in New York with Scott Muni," Pagliasotti said. "By the late '70s, freeform was pretty much gone in that original form."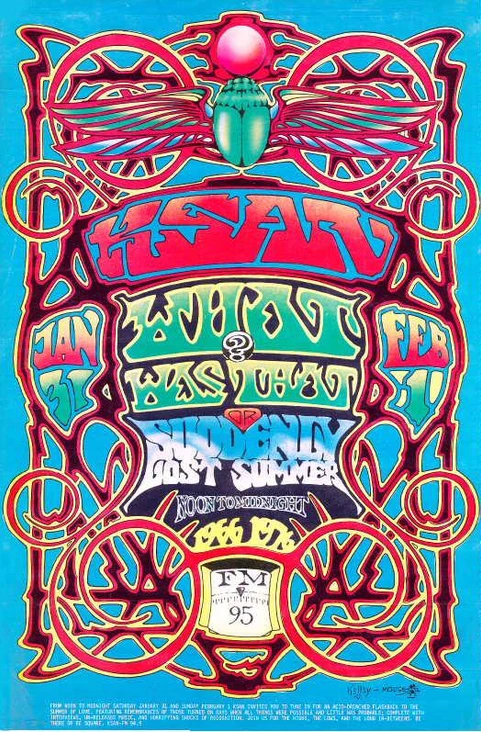 FM radio programmers tried to take the best parts of the format and monetize it, cherry-picking parts and using it to build blockbuster stations such as KLOS and KMET. Granted, things continued to happen that do not happen today. Stations in the '70s and '80s would turn over their airwaves to Bruce Springsteen, George Thorogood or Chuck Berry for uninterrupted live broadcasts from concert venues. Those original freeform stations were documenting music history in real time, in a way they didn't fully realize at the time.
"People would come in with an acoustic guitar and sit down for half an hour," Szymczyk said. He has since become a contributing founder of Radical Radio, helping fund the start-up website.
Radical Radio has recordings of Bonnie Raitt rehearsing for a broadcast, Big Mama Thornton singing "Ball and Chain" and scatting on "Hound Dog" with Tommy Bolin on guitar.
Listen to Big Mama Thornton and Tommy Bolin perform "Ball and Chain" on KFML
Radical Radio's website "is like unearthing diamonds. It is fairly encompassing—KSAN-FM (San Francisco), WNEW-FM in New York and everything in between," Szymczyk said.
It was an era when a city's radio sound defined the city's personality. Detroit radio was quite different than, say, San Francisco radio. "There's no sense of place anymore. You can be anywhere. You can be in Bangor, Maine; Cincinnati or San Francisco, and they're all the same," Pagliasotti said.
Radical Radio was born because Pagliasotti wrote a book, What it Was: Growing Up When the Music Mattered. In his research, he kept returning again and again to freeform radio. "It started taking over the entire book."
The pandemic suddenly made time for such a project. "I started reaching out to people and I found out immediately that they had the same memory of this that I did."
Freeform found an audience almost instantaneously. "A Top 40 station that pops up cannibalizes other" similar stations, Pagliasotti said. "Freeform didn't. They demonstrated that there was a new audience out there, college kids and others who didn't listen to the radio because it was such predictable crap."
Having such outlets freed up creativity in the rock industry, Pagliasotti contends. "Those brilliant musicians, those brilliant songs. It's not a coincidence The classic era of rock music, Jimi and Janis and the Doors and the Stones—that stuff happened simultaneously with freeform radio, and it's not a coincidence. They used/inspired each other.
"The Grateful Dead were playing in tiny parks because they never got airplay. Instead of reaching 200 people a night, they'd reach 20,000," he continued. "They were both about freedom. They put art first, ahead of commerce. It didn't last long; commerce doesn't take a back seat for long. But while it did, something brilliant happened."
In a twisted take on freeform, it takes a tragedy for that kind of programming to happen today. When John Lennon was killed, radio played his music 24/7, including bootlegs and uncensored versions of "Working Class Hero." When a Columbine or 9/11 happens, DJs and news anchors cover it as it unfolds. "That's not freeform. That's disaster radio," Szymczyk said.
Pagliasotti finds the parallels strong. "There was something happening at that time too, that was a tragedy. The social upheaval of the '60s was so extreme and so terrifying for young people… the civil rights situation, feminism, gender equality issues, not to mention seeing four national leaders assassinated in a decade," he said. "We were in that state of extreme duress, too. I really believe that's where a lot of this creativity came from."
Related: Surprising '70s Radio Hits

Latest posts by Mark Brown
(see all)