10 Private Concerts by Top Recording Artists
by Greg Brodsky
Got cash? It's one of the hush-hush topics among recording artists. No, we're not talking about anything tawdry. The subject here: performances by major recording stars at private events. Plenty have done them since they pay top dollar—we'll get to that in a bit. But the artists (understandably) like to keep it quiet. I've been lucky to attend a few, one of which was completely by accident. Here are stories about 10 such events, all featuring some of the biggest names in the business.
Eagles – 2007 – Walmart Private Concert – Nokia Theatre, New York, NY
In 2007, the Eagles made a deal with the world's largest retailer to sell their first new LP in nearly 20 years, Long Road Out of Eden. The price for the two-record, 20-song set was only $11.88 and the band earned a higher royalty rate than industry norms. It was the Eagles' first studio album since 1979's The Long Run and remains their final studio release. Five songs scored on the Adult/Contemporary chart, including a cover of J.D. Souther's "How Long," but none earned pop success. Nonetheless, the album has sold in excess of 3.5 million copies in the U.S.

To celebrate its release, Eagles performed a private concert at New York's Nokia Theatre in Times Square. Though the venue's capacity was 2,000-plus, there were only approximately 500 people in attendance for this performance. The free tickets were only made available for execs from Walmart and MTV Networks. I was there thanks to a connection and recall that the Eagles did a stripped-down set of approximately 15 songs. Seats were not reserved so my companions and I got to see the group perform from the tenth row. Bonus points: Also in attendance? Future President Donald J. Trump.
Aerosmith, Tom Petty, Stevie Nicks et al – 2005 – Elizabeth Brooks Bat Mitzvah – Rainbow Room, New York, NY
Where to begin with this one… Well, perhaps with the price tag: a reported $10 million. David Brooks, CEO of defense contractor DHB Industries, lavished an unheard-of amount of dough to celebrate his daughter's coming of age. The lineup included headliners Steven Tyler and Joe Perry of Aerosmith as well as 50 Cent. Other acts on the bill: Don Henley, Joe Walsh, Stevie Nicks and Tom Petty. The outlier? Kenny G. Bonus points: The 300-plus attendees are said to have received gift bags filled with $1,000 worth of goodies. (In 2010, Brooks was convicted of orchestrating a $200 million fraud scheme. He died in federal prison in October 2016 at just 61.)
Fleetwood Mac – 2014 – Consumer Electronics Show – Paris Hotel, Las Vegas
CES traditionally draws over 150,000 people to the Las Vegas Convention Center and many exhibitors pull out all the stops to get their clients to join them for dinner and take in a Vegas show. Fleetwood Mac had recently completed one tour and wouldn't kick off another until September 2014. But they understandably couldn't turn down a nice payday to play the Monster Products private event for their retail partners at the Paris Theater in Vegas in January 2014. It was a hot ticket to see an abbreviated 12-song set that included many of their biggest hits like "Rhiannon," "Dreams" and "Go Your Own Way."
Bonus points: Monster has produced these events annually with a list that includes the Steve Miller Band, Stevie Wonder and Chicago.
Elton John – 2010 – Rush Limbaugh's Wedding – Palm Beach, Florida
This one's a real head-scratcher. When Rush Limbaugh wed for the fourth time in 2010, the conservative talk show host was 59; his new bride, Kathryn Rogers, just 33. Limbaugh has a history of using his public platform to make controversial statements about AIDS. So whom did he hire to perform at the reception for 400 held at Palm Beach's ultra high-end Breakers Hotel? One of the most ardent gay activists, who uses his own prominence to promote AIDS awareness and HIV prevention, namely, Elton John. The solution: the new Mr. and Mrs. Limbaugh got to enjoy their first dance to "Your Song," of course – as well as "Philadelphia Freedom," "Rocket Man," "Crocodile Rock" and the logical finale, "Can You Feel the Love Tonight." Bonus points: The piano player donated the reported $1 million fee to his Elton John AIDS Foundation. Sounds like a win-win to us.
Rolling Stones – 2002 – David Bonderman's 60th Birthday – Hard Rock Hotel and Casino, Las Vegas, Nevada
Yeah, another story about a rich guy with F**k you money… This one stars a private equity billionaire named David Bonderman who threw himself quite a birthday in Sin City for friends and business associates. The Stones were in the midst of their Licks World Tour and somehow managed to find the time to fit a multi-million-dollar payday in between gigs in San Diego, California, two nights before and San Antonio, Texas, a week later. The opening act? John Mellencamp. Robin Williams served as emcee for the 500 guests. The Stones earned their seven figures with a 17-song set, which was just four songs short of what they were doing elsewhere. Bonus points: Ten years later, Bonderman returned to Vegas and celebrated his 70th, this time with John Fogerty opening for Paul McCartney. Hey, the guy's got taste.
Related: Listings for 100s of classic rock tours
ABBA (Cover Band) – 2000 – Lucent Technologies Confab – The Atlantis Resort, Paradise Island, The Bahamas
Turns out this one shouldn't be included. Here's why: My wife and I were enjoying a three-night mid-winter getaway at the Atlantis, just as the popular resort was in the process of doubling and then tripling in size. As we were leaving the beach late one afternoon to shower and relax before dinner, we heard a band performing their sound check. We wandered over to listen as the hotel staff busily set up for what was to be a private company event. We were mightily impressed with this cover band's perfect note-for-note versions of ABBA hits. Later, after dinner, we were walking along the beach and heard a PA announcement coming from that same area. We walked over and heard that same cover band performing "Waterloo." Security was lax so we walked in and chatted with two of the attendees. Turns out it was a Lucent Technologies boondoggle for top sales performers.
For 20 years, I was convinced that this was, indeed, an ABBA performance. However, a music industry friend – we'll call him Bob – has offered enough proof that I was wrong. He writes, "It's simply unfathomable that all four members of ABBA performed together that year — in the same place at the same time — and it's never been reported. From the Swedish point of view this would be the equivalent of a moon landing; it simply could not have been kept out of the news this long."
"Bob" went so far as to confirm it with Marie Ledin, the daughter of ABBA manager/producer Stig Anderson. I'm keeping it here anyway, just because.
Bonus points: A year and a half later, Mamma Mia opened on Broadway, making the Swedish superstars even more krona.
Rod Stewart, Tom Jones et al. – 2002 – Philip Green's 50th Birthday – Cyprus
British retail magnate Sir Philip Green – he was chairman of the company that controls such chains as Topshop – spared no expense for his 50th birthday party celebration, chartering a plane to fly his guests to a four-day bash at the Anassa Hotel in Cyprus. The entertainment included a 23-piece band, plus George Benson and Earth, Wind & Fire. The main event's headliners were Tom Jones and Rod Stewart, who reportedly pocketed well over $1 million for his 45-minute set. Years later, Green was charged with tax avoidance amid the collapse of his company. Here's Jones performing on TV that year…
Beyoncé – 2009 – Gaddafi Family New Year's Eve Party – Nikki Beach Club, St. Bart's
Queen Bey was paid top dollar– a reported $2 million – to perform at a private family event on NYE 2009. Oops! Turns out the host was apparently Hannibal Gaddafi, son of Libyan dictator Muammar Gaddafi. "Once it became known that the third party promoter was linked to the [Gaddafi] family, the decision was made to put that payment to a good cause," the star's publicist told the Associated Press. That was reportedly toward earthquake relief in Haiti, which was reeling from the effects of the 2010 natural disaster.
Roger Daltrey – 2018 – Doctor's 60th Birthday Party – Private Home, Westlake Village, CA
The Who frontman was touring with members of The Who band when he got the proverbial offer he couldn't refuse. A doctor named Craig Flashner wanted to celebrate his big day with a splash. TMZ reports that the guests were entertained by members of Cirque Du Soleil before "the Guv'nor" regaled the MD with a $1 million set that included the warhorse "Won't Get Fooled Again."
Sting, Jennifer Lopez and Enrique Iglesias – 2016 – Russian Billionaire Son's Wedding – Safisa Restaurant, Moscow
How does a Russian oil tycoon say "nyet" to his 28-year-old son and 20-year-old future daughter-in-law? Answer: He doesn't! For their lavish affair, young Said Gutseriev and his even younger bride Khadija "set a new bar for extravagance," according to the U.K.'s Daily Mail. The paper reports that the wedding gown alone cost a jaw-dropping $1 million. Not surprisingly, the wedding cake for the reception's 600 guests had nine tiers. Sting's set included "Message in a Bottle," "Every Breath You Take" and "Desert Rose."
The Bangles – 2014 – Woodland Hills Elementary School Fundraiser – Chatsworth, CA
To be fair, it's highly likely that every single one of the above recording artists has performed numerous concerts for charity, waiving their fees. Even so, I thought I'd finish this with a benefit concert that the Bangles gave on behalf of a local school. According to the clip, the band played 10 songs in a 45-minute set in someone's backyard. Bonus points: the event presumably raised more money than a school bake sale.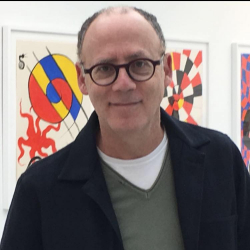 Latest posts by Greg Brodsky
(see all)