The Pretenders' 1st 2 LPs Reissued: Review
by Jeff Burger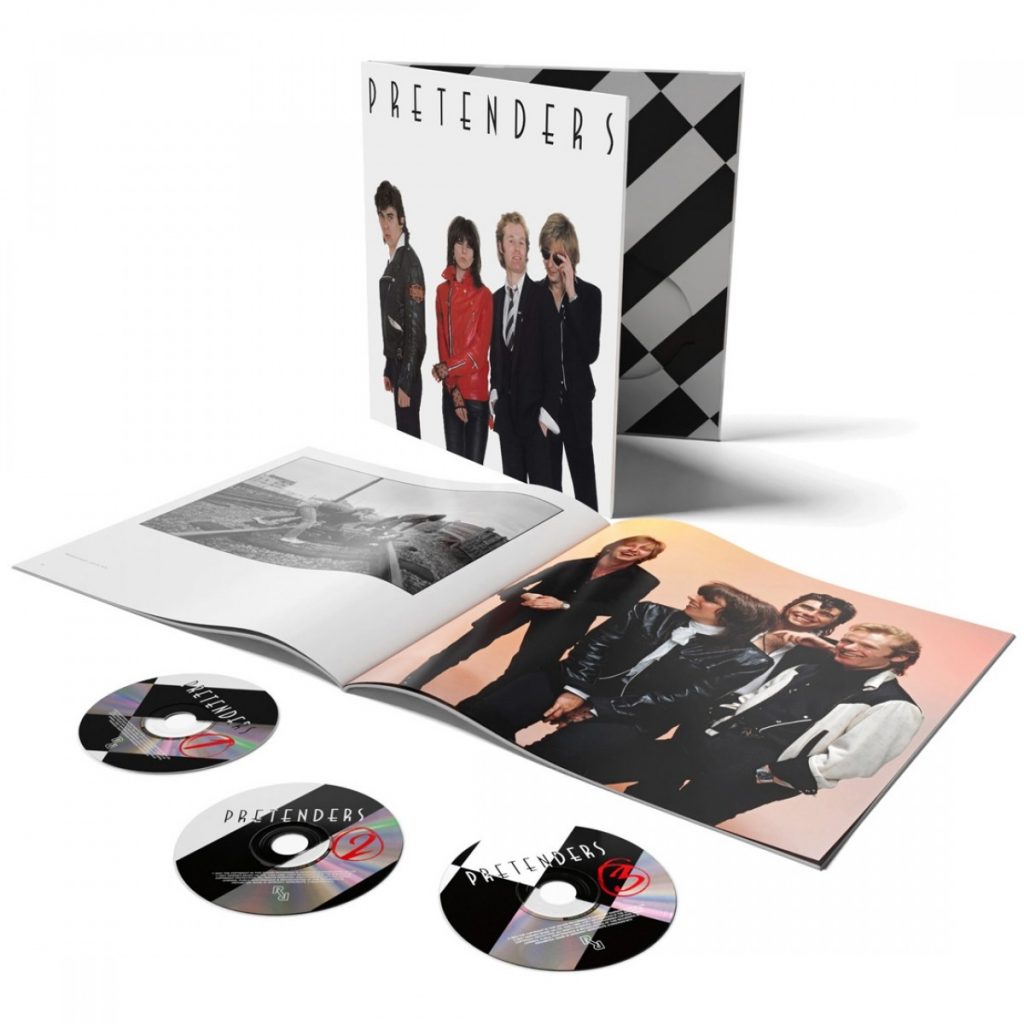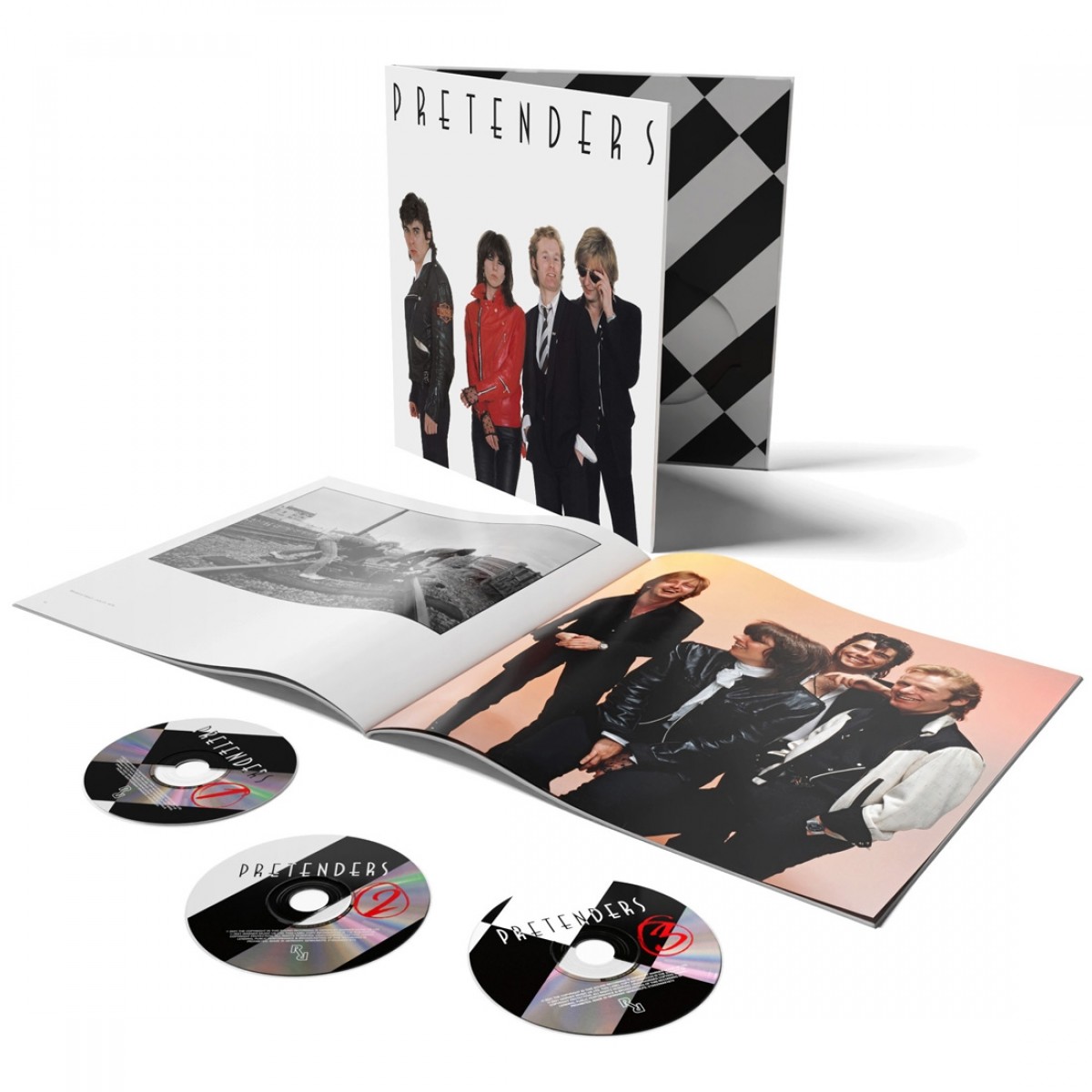 The Pretenders' eponymous 1980 first album ranks among the best debut LPs in modern rock. Pretenders II, their 1981 sophomore effort, is somewhat less impressive but contains enough winners to suggest that its predecessor was no fluke.
On the debut, which overflows with energy and attitude, Chrissie Hynde emerges fully formed as a dynamic, assertive vocalist like no other while her band—the late lead guitarist James Honeyman-Scott and bassist Pete Farndon, as well as manic drummer Martin Chambers—provides the perfect accompaniment. This is punk/new wave, all right, but it also manages to be music that speaks to a wide audience. Addictively hooked songs like "Precious," "Up the Neck," "Tattooed Love Boys," "Brass in Pocket," "Kid" and "Mystery Achievement," all by Hynde, are among the tracks that are now justifiably deemed classics. So are "The Wait," which she co-wrote with Farndon, and the album's cover of "Stop Your Sobbing," the group's 1979 first single, which was produced by Nick Lowe and written by the Kinks' Ray Davies (who had a relationship with Hynde in the 1980s).
Listen to a great live performance of "Mystery Achievement"
Pretenders II incorporates a bit of filler, especially on the original LP's second side, and is a bit less potent overall, perhaps partly because Honeyman-Scott and Farndon were both in heroin's grip by the time this record was being made. Still, it includes at least four terrific tracks: Davies' "I Go to Sleep," which shows off Hynde's vulnerable, softer side, as well as "Day after Day," which she wrote with Honeyman-Scott, and her own "Message of Love" and "Talk of the Town."
Both records have already been reissued multiple times: Rhino offered two-CD sets in 2006 that supplemented the original material with live tracks, outtakes and demos; and in 2015, the Edsel label offered deluxe editions of the eight Pretenders albums released through 1999 that incorporated DVDs containing TV appearances and music videos. Now Rhino has added two more expanded editions of the first two albums, both curated by Hynde, to the discography. They feature LP-sized booklets that showcase previously unpublished photos as well as new liner notes by Will Hodgkinson, the chief rock critic for London's Times newspaper. The new editions omit the Edsel releases' DVDs and a couple of their tracks but each collection fills three CDs and includes a fair amount of material that the earlier versions lack.
Pretenders, for example, contains 55 tracks, a considerable increase from the Edsel release's 31; moreover, 18 of the selections are previously unreleased and another nine have not been on CD until now. The former batch includes 1979 live performances broadcast by the BBC, among them standouts like "The Wait," "Stop Your Sobbing," "Kid," "Up the Neck" and "Mystery Achievement"; the latter embraces numbers from a high-octane 1980 Boston concert that features some of the same songs, plus "Private Life," "Talk of the Town" and more.
Listen to the demo of "Stop Your Sobbing," from the debut's expanded collection
Pretenders II, while not quite as loaded, includes 43 tracks, 11 more than the corresponding Edsel release. Nine of the numbers are previously unreleased, including five from an August 1980 New York City concert; three from a 1981 Santa Monica, California, gig; and an alternate mix of "Louie Louie" (a lesser Hynde composition, not the Kingsmen classic).
Related: Our Album Rewind of Pretenders
For most Pretenders fans, the decision about whether to buy these new packages will likely depend on what they already own and the extent of their devotion. If you have the earlier Rhino or Edsel deluxe editions, you'll probably want to upgrade only if (like yours truly) you love the band enough to want to hear as many versions as possible of their material. If, on the other hand, you own only the original 1980 and 1981 albums—or for some crazy reason don't even have those—the decision to buy these new editions should be easy.
Latest posts by Jeff Burger
(see all)