A New Box Celebrates Pink Floyd's Classic 'Dark Side of the Moon' @50: Review
by Jeff Burger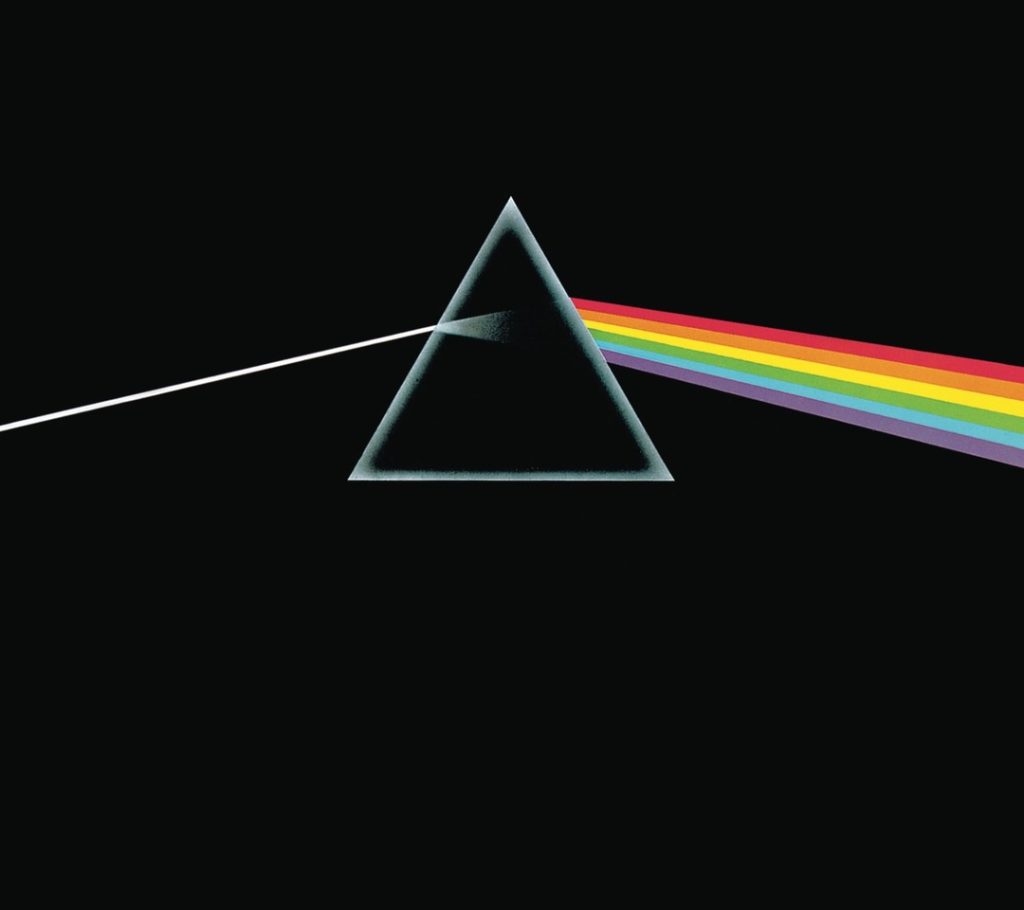 The Dark Side of the Moon did for Pink Floyd what Fleetwood Mac's eponymous 1975 album did for that band: transformed it from a long-time cult favorite into a gigantic worldwide phenomenon. And unlike the Mac, Pink Floyd didn't have to make any personnel changes to grow its audience.
What the group did do with this eighth studio album in 1973 is make its music more inviting to the masses. While some (including this writer) loved Pink Floyd's previous work, the relatively small audience for its earlier LPs suggests that not everyone did. Certain listeners were perhaps put off by tracks like Ummagumma's "Careful With That Axe, Eugene," a nine-minute rock "Bolero" that climaxes with blood-curdling screams, or Atom Heart Mother's "Alan's Psychedelic Breakfast," a 13-minute number that opens with the protagonist mumbling about what he likes to eat in the morning. Another audience-shrinker may have been the group's frequently abstruse lyrics, such as those on Piper at the Gates of Dawn's "Astronomy Domine," which begins: "Lime and limpid green, a second scene/A fight between the blue you once knew/Floating down, the sound resounds/Around the icy waters underground."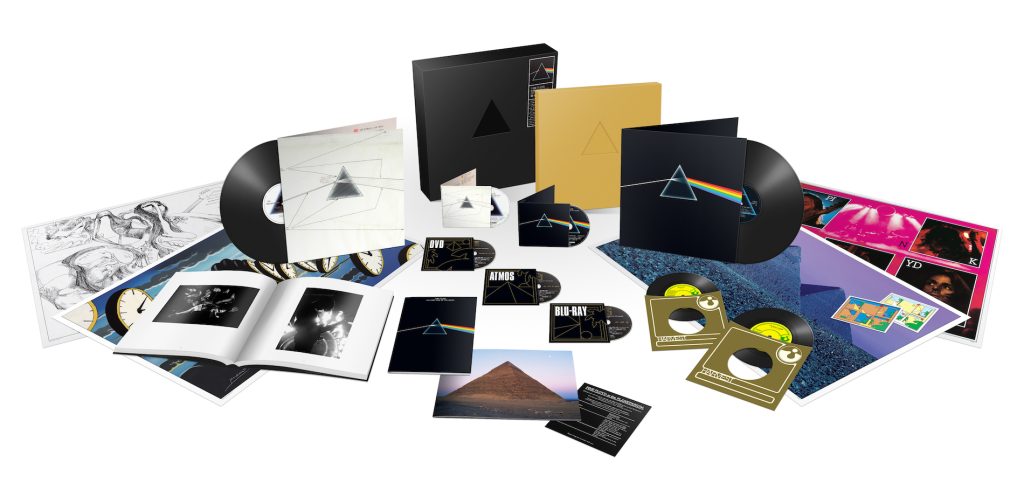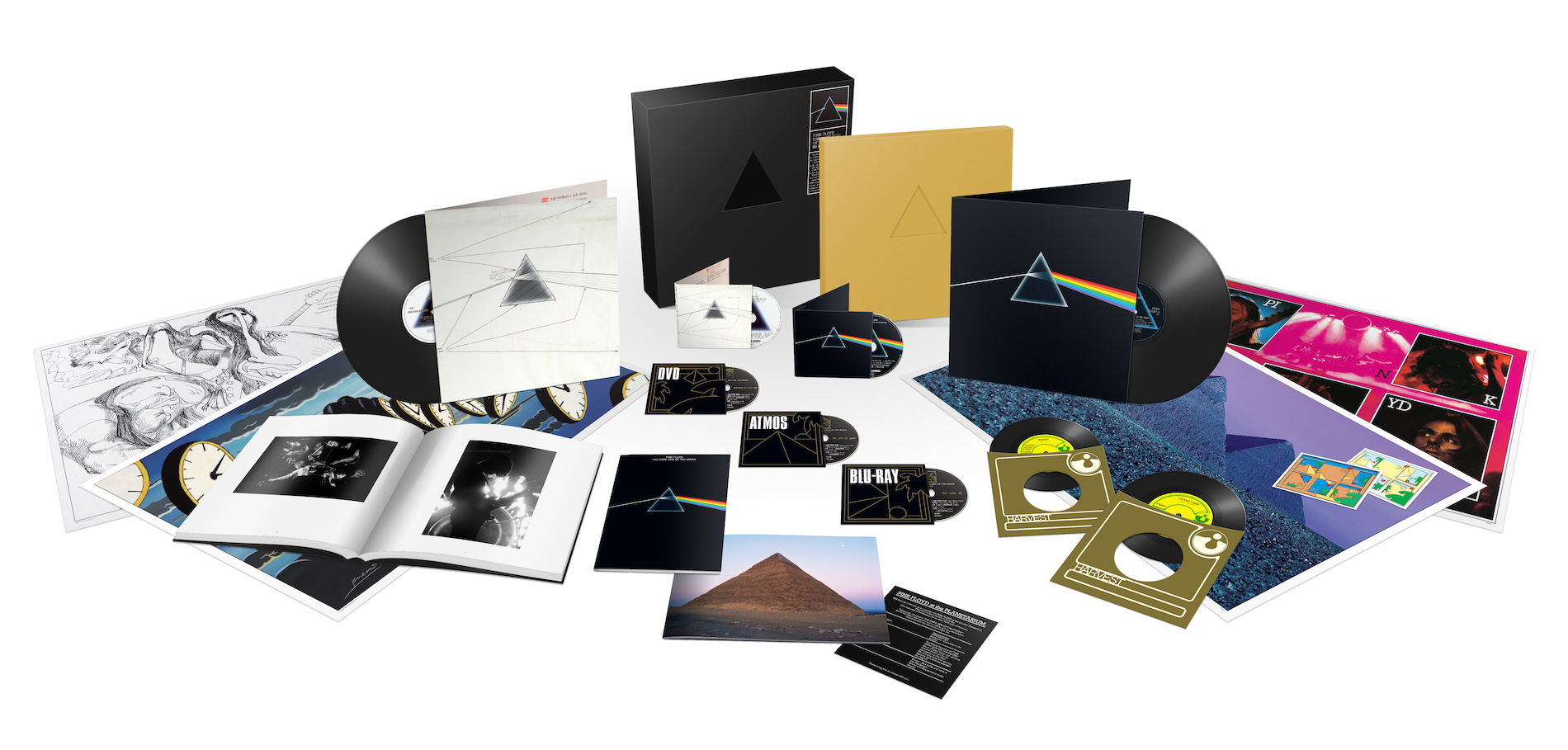 The brilliantly produced Dark Side of the Moon doesn't exactly represent an about-face from such earlier work, but changes are noticeable throughout. The album retains psychedelic influences, a flair for experimentation and a penchant for sound effects, and even delivers a few howls. But its 10 songs are frequently lilting and always tightly constructed: six of them clock in at less than four minutes each, and there are no extended instrumentals of the sort found on the earlier LPs.
It doesn't hurt that Pink Floyd lined up a more than capable support team, including sound engineers Alan Parsons and Chris Thomas, saxophonist Dick Parry and backup singers like Doris Troy (best known for "Just One Look") and Clare Torry, whose unforgettable wails enliven "The Great Gig in the Sky." As for Roger Waters' cynical lyrics, which address subjects like money, societal constraints, insanity and mortality, they proved a perfect fit for their time. And half a century later, they still resonate.
In short, the band on The Dark Side of the Moon manages to find a sweet spot between adventurous and accessible. The result: one of the four or five most commercially successful albums in the history of rock. Only a few earthlings have seen the actual dark side of the moon but somewhere around 50 million of us have experienced this Pink Floyd album. It even handed the group its first American hit single, "Money," not to mention a whole lot of actual money.
Not surprisingly, given the album's success, it has been remastered, repackaged, remixed, boxed and re-boxed many times over the past half-century. In 2011, for example, the band issued an "Immersion" edition that includes three CDs, two DVDs, a Blu-ray and three books. Now comes the inevitable 50th-anniversary edition, which includes new remasters of the album on both CD and vinyl and a remaster of an excellent 1974 performance of The Dark Side of the Moon at London's Wembley Stadium, a concert that also appeared in the 2011 set.
Also featured are a couple of seven-inch vinyl singles and, on two Blu-rays and a DVD, surround-sound, hi-res stereo and Dolby Atmos versions of the original album.
Assuming you have the proper playback equipment, you may well consider the DTS-HD surround-sound recording to be the most exciting feature in the box. The Dark Side of the Moon was an ideal candidate for 5.1 treatment and the mix here takes full advantage of its potential, with instruments, voices and sonic effects coming at you from every corner of the room. If this surround-sound mix had been available in 1973, the album probably would have sold even better than it did.
Though this 50th-anniversary edition delivers all that anyone but fanatical completists really needs regarding Dark Side, it should be noted that a few elements from the 2011 box are missing, such as an original quad mix, an early Alan Parsons mix, some demos and tour videos and a few trivial keepsakes. The new package includes its own pile of extras, however, among them a 160-page hardcover book of photos and a paperback that contains the sheet music for all the tracks.
Related: Our review of the deluxe edition of Animals
Latest posts by Jeff Burger
(see all)