Pink Floyd's 'Animals' Deluxe Edition: Review
by Jeff Burger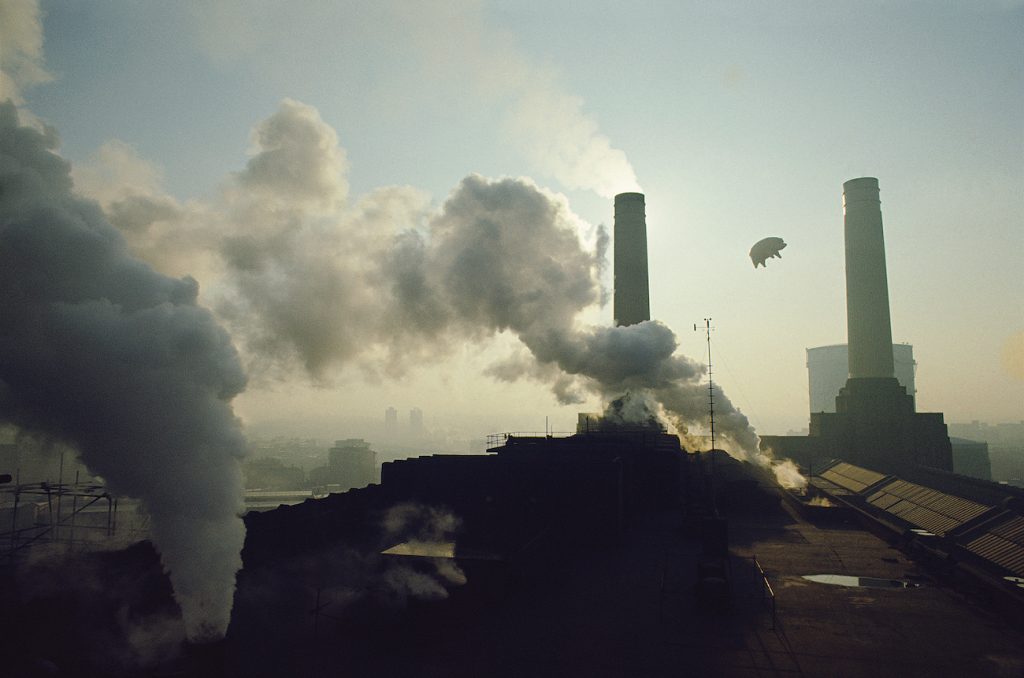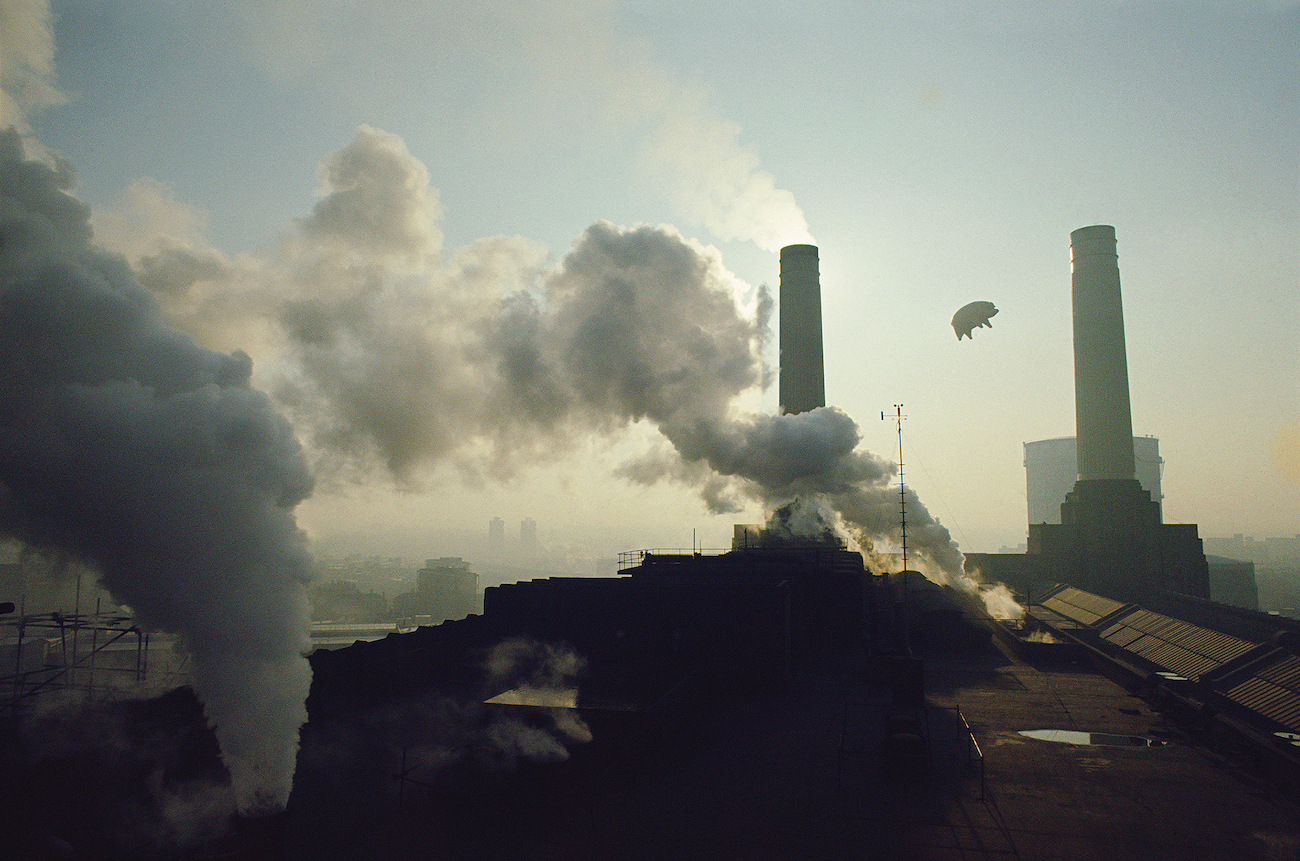 Your first question about the 2022 release of the 2018 remix of Pink Floyd's Animals might well be, "Why did a 2018 remix take four years to come out?" The answer is that it took the group's Roger Waters and David Gilmour that long to resolve a dispute about liner notes. Bassist Waters, who bills himself on his website as "the creator of the golden years of Pink Floyd," wanted to include them while guitarist Gilmour did not.
And that's far from the only seemingly petty thing the two have been bickering about for decades. Waters, for example, has claimed that Gilmour hasn't accorded him sufficient credit for such contributions as the tape loop on "Money" on The Dark Side of the Moon.
Given such disputes, it seems both ironic and fitting that Animals, which first appeared in 1977, focuses on the shortcomings of humans. The group's 10th studio album, it employs lyrics that portray people as pigs (the hypocritical upper class), sheep (the mindless masses), and dogs (capitalist bosses) and was reportedly inspired by social and political conditions at the time in Britain.
It isn't quite as gloomy as its Orwellian lyrics suggest, however, because its richly textured music—which at this point should need little introduction to Floyd fans—is largely instrumental. It's also engrossing (but don't hold your breath waiting for a melody—you'd die in the process).
Somewhat of a departure from its massively successful immediate predecessors, 1973's The Dark Side of the Moon and 1975's Wish You Were Here, Animals' music is more biting and rawer. And it feels almost like a Waters solo project. It does owe a considerable debt to Gilmour's dynamic guitar work, and drummer Nick Mason and keyboardist Richard Wright also make notable contributions. But while the earlier albums feature material written by all four members of the group, Waters wrote nearly all this music and provides most of the lead vocals. (The sole exception is the 17-minute "Dogs," for which Gilmour shares composing credits and lead vocals.)
Listen to the 2018 remix of "Dogs"
As for this new version of the record – released September 16, 2022 – one bit of good news is that unlike many of today's reissues of classic rock LPs, it doesn't require you to shell out big bucks for a fat box that features multiple audio formats and assorted other extras that you may or may not want. You can purchase a limited-edition package that includes the album on a CD, LP, Blu-ray and DVD; but you can also buy each of those items separately, as well as a copy of the recording on an SACD disc.
On the negative side, this edition of Animals incorporates no bonus material, nor are there new liner notes: Gilmour apparently won that battle, though Waters has posted the disputed notes on his website. In fact, the 2022 release introduces only three things: an updated version of the original album's cover image of a U.K. power station building with a pig floating above it; the 2018 remix; and, on the Blu-ray and SACD, a 5.1 surround-sound version of that remix. (A high-res copy of the original 1977 mix is included as well.)
Neither the new artwork nor the remix—which brings changes that all but rabid fans will likely consider subtle—offers much reason to replace your current copy of Animals. But if you don't own the album or have a worn vinyl copy, the new version is worth buying. And if you have surround-sound equipment, a strong case exists for picking up the Blu-ray or SACD, because the 5.1 audio does represent a major sonic upgrade.
Listen to "Pigs (Three Different Ones)" and "Sheep"
Related: Our Album Rewind of Wish You Were Here
Latest posts by Jeff Burger
(see all)