Phil Spector, one of the most distinctive producers in music history, died January 16, 2021, at age 81. The news was first reported by TMZ, which noted that Spector had been admitted to a hospital four weeks ago after contracting Covid-19. He had been transferred from his prison cell, where he was serving a 19 years-to-life sentence after being convicted for the murder of actress Lana Clarkson in 2003.
Spector came to prominence in the early 1960s as one of the most distinctive producers in the history of popular music, as the originator of the famous "Wall of Sound" production technique. He was a pioneer of the 1960s' "girl group" sound and earned over 25 Top 40 hits between 1960 and 1965. In later years he worked with various artists, including The Beatles, Ike and Tina Turner and the Ramones. In 1989, Spector was inducted into the Rock and Roll Hall of Fame as a non-performer.
Among his phenomenal list of producer credits, many of which were recorded with the famed Los Angeles musicians known as the Wrecking Crew, are such songs as the Ronettes' "Be My Baby" and "Baby I Love You," the Crystals' "Then He Kissed Me," the Righteous Brothers' "You've Lost That Lovin' Feelin'," Ike and Tina Turner's "River Deep, Mountain High," and Ben E. King's "Spanish Harlem," among scores of others.
Ronnie Spector, the former lead singer of the Ronettes and Phil Spector's ex-wife, wrote in part, "It's a sad day for music and a sad day for me. When I was working with Phil Spector, watching him create in the recording studio, I knew I was working with the very best. He was in complete control, directing everyone.
"As I said many times while he was alive, he was a brilliant producer, but a lousy husband."
The couple's relationship was notoriously dysfunctional, the story recalled by Ronnie Spector in her memoir and countless interviews.
Related: Ronnie Spector died almost exactly one year later
Many of Phil Spector's production were released on Philles Records, a label he co-founded with Lester Sill. Spector became the sole proprietor after buying out Sills' share in 1962.
He produced The Beatles' Let It Be album, and significant solo work for John Lennon and George Harrison, among many others. His relationship with the band, particularly with the Let It Be sessions, has been dissected for decades. Of the album's "The Long and Winding Road," George Martin is said to have declared, "I produced the original, and what you should do is have a credit saying 'Produced by George Martin, over-produced by Phil Spector'."
Spector continued to work with members of the Beatles following their breakup. He earned the Grammy Award for Album of the Year for co-producing the Concert For Bangladesh album with Harrison. The pair produced Harrison's 1970 All Things Must Pass. Spector produced the Plastic Ono Band and Imagine albums and the "Happy Xmas (War is Over)" single with Lennon and Yoko Ono.
As a songwriter Spector wrote or co-wrote, many with Jeff Barry and Ellie Greenwich, "Spanish Harlem," "You've Lost That Lovin' Feeling," "Be My Baby," "Chapel Of Love," "Then He Kissed Me," "Da Doo Ron Ron," "Baby I Love You," "Walking In the Rain," "River Deep, Mountain High," "I Can Hear Music," and "To Know Him Is To Love Him," which Spector wrote, produced, and performed with The Teddy Bears, of which he was a member.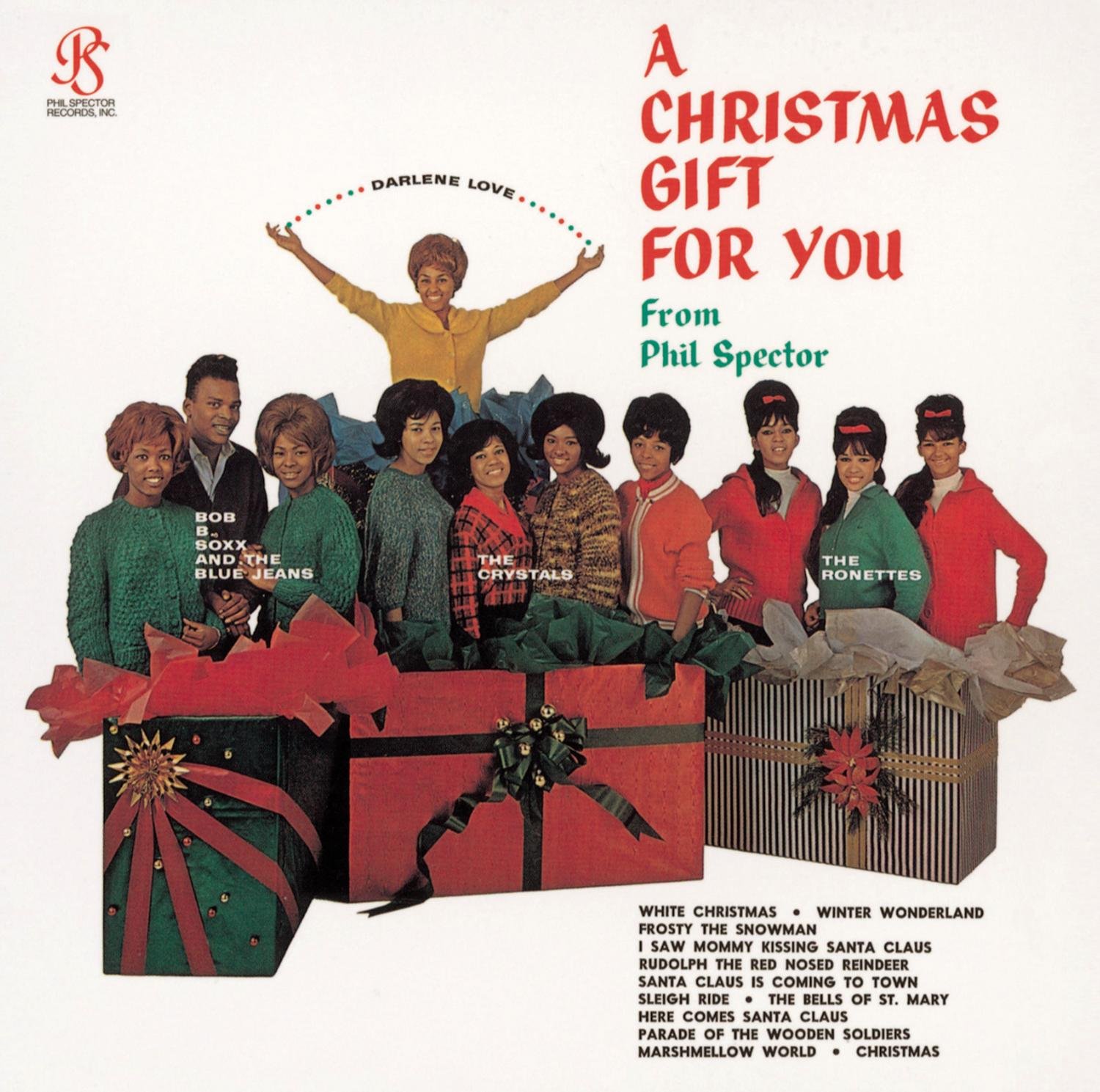 His 1963 holiday album, A Christmas Gift For You, which gave the "Wall of Sound" treatment to holiday standards performed by the Ronettes, Darlene Love, the Crystals, and others, has long been considered one of the finest of the genre. Its sales suffered initially: it was released on the same day that President John F. Kennedy was assassinated.
Among Spector's late-career productions was the 1979 Ramones album End of the Century.
Spector also appeared in the influential film Easy Rider (1969), playing a drug dealer, and in a 1967 episode of I Dream of Jeannie.
Harvey Phillip Spector was born December 26, 1939, in The Bronx, New York.
Despite his astonishing accomplishments, Spector became a pariah. On Feb. 3, 2003, actress Lana Clarkson was found dead in Spector's Los Angeles mansion. Spector's driver said the producer admitted shooting her. Four years later, he stood trial for her murder but a mistrial was declared. In 2008, he was tried again, this time for second-degree murder, and was convicted. He was sentenced in 2009 and had been in prison ever since. He was eligible for parole in 2024.
Related: Musicians we lost in 2020

Latest posts by Best Classic Bands Staff
(see all)