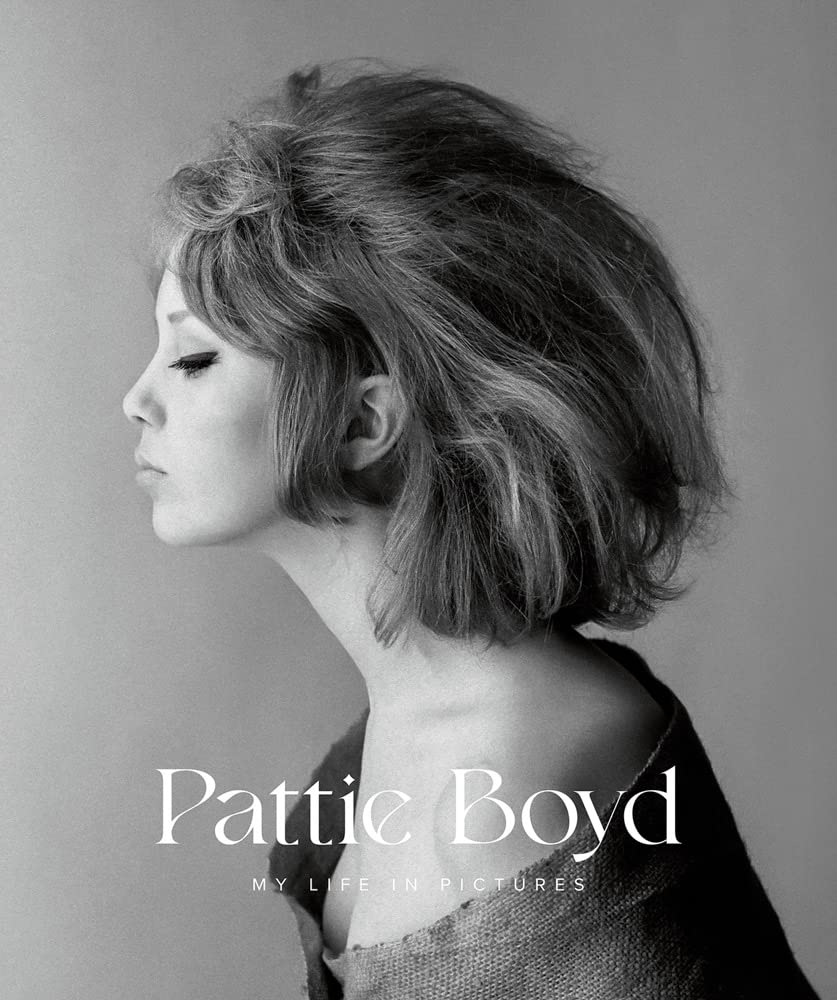 A book described as "a deluxe visual treasure trove of photographs, letters, diaries and more from the iconic fashion model, photographer, wife of George Harrison and Eric Clapton, and one of the most famous muses of the 20th century" is coming from Pattie Boyd. The model, photographer and author will see her book, Pattie Boyd: My Life in Pictures, published via Reel Art Press on Oct. 18, 2022 in the U.K. The U.S. edition arrived on Dec. 6. Ronnie Wood has written the foreword.
From the original June 1 announcement: Boyd was at the epicenter of the London music and pop-culture scene in the 1960s and 1970s. The new title features over 300 photographs and artworks, with Boyd sharing full and intimate access to her personal archive for the first time. She is famously the inspiration for Harrison's "Something" and Clapton's "Layla" and "Wonderful Tonight." Boyd's love of photography developed around the time of her marriage to Harrison. She documented their life together, and later also her second marriage to Clapton, capturing a vast archive of images not just as part of two of the most famous marriages of all time, but also documenting their close friends and contemporaries, including Twiggy, David Bailey, Mick Jagger, Billy Preston and the Beatles.
Boyd's archive also includes letters from her marriages and from friends, including John Lennon and Yoko Ono. It includes diary entries, artifacts and artworks, most famously the original Layla album cover painting by Emile Frandsen. It features extensive photographs from her early modeling career for Vogue and Vanity Fair among other publications, giving a fascinating snapshot into the sea change that occurred in the modeling industry from the postwar demure black-and-white approach to the psychedelic, short-skirt, swinging '60s.
It includes portraits and photographs of Boyd taken by some of the greatest photographers of the 20th century, such as David Bailey, Eric Swayne (who took the book's cover photo), Terence Donovan, Robert Freeman and Robert Whitaker. The photos are further animated by Boyd's accompanying stories and recollections.
Watch a promotional video for the book
A similarly described title, Pattie Boyd: My Life Through a Lens, was originally scheduled for 2020 but pushed back several times.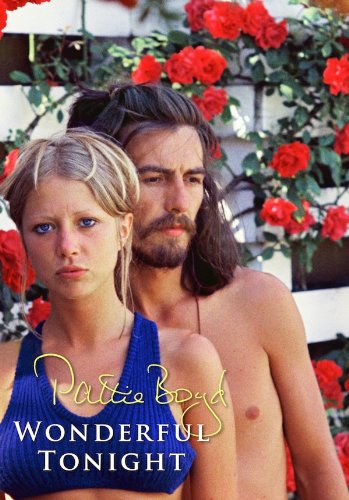 Her memoir, Wonderful Tonight, debuted at the top of The New York Times bestseller list in 2007.
Born in England on March 17, 1944, Boyd pursued a successful modeling career before meeting Harrison on the set of the 1964 film, A Hard Day's Night. The two married when she was just 21, on January 21, 1966, and Boyd became a source of inspiration for Harrison's songwriting, sparking his interest in meditation and Eastern philosophy.
As part of the rock and roll elite of the '60s and '70s, Boyd took countless portraits of some of the most well-known artists of the 20th century. Her photographs of the Beatles, Clapton, and other rock icons have been featured in various exhibitions throughout the world.
Related: Our feature on Boyd's rare photos of the Beatles in India

Latest posts by Best Classic Bands Staff
(see all)