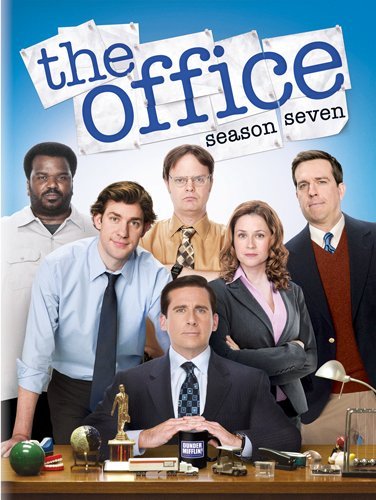 Though it lasted 201 episodes, the U.S. version of The Office, was never a ratings juggernaut for NBC. But thanks to syndication, cable reruns and streaming, audiences are able to enjoy the program's brilliant scriptwriting and ensemble cast led, of course, by Steve Carell's cringe-inducing role as regional manager, Michael Scott.
Beginning on March 24, 2005, and over its nine seasons, we got to know the employees of the Scranton, Pa. branch of the fictitious Dunder Mifflin Paper Company. And although its unlikely we would want to invite "Dwight Schrute," "Kevin Malone" or "Meredith Palmer" into our homes, their quirky characters made for countless humorous moments.
The series was shot with a portable single camera in a style that was made to look like a documentary, with its subjects regularly offering a knowing wink to the unseen cameraman.
Not surprisingly, many of the careers of its cast members has grown considerably. While Carell, born Aug. 16, 1959, had already developed a solid resume, it took off with the almost simultaneous release of his starring role in The 40-Year-Old Virgin, which hit theaters five months after The Office debuted on NBC on March 24, 2005. His credits include an Academy Award nomination for Best Actor (Foxcatcher), plus key roles in Vice, The Big Short, Little Miss Sunshine and the two Anchorman movies.
His Michael Scott in The Office knows where to "get a New York slice."
Others, whose careers have flourished, include John Krasinski (salesman "Jim Halpert"), who directed, co-starred in and co-wrote the 2018 horror film, The Quiet Place and its 2021 sequel; Ed Helms (salesman "Andy Bernard"), one of the stars of The Hangover films; Ellie Kemper (who played the plucky receptionist "Erin Hannon"), star of the series Unbreakable Kimmy Schmidt.
Did you know that Creed Bratton, who played the character of, well, "Creed Bratton" was a member of the music group the Grass Roots in the late '60s?
Season seven was the final one for Carell. To start the year, the entire cast starred in an expertly choreographed "lip dub," set to the Human Beinz's 1968 hit single, "Nobody But Me," a song written by three of the Isley Brothers.
Watch the opening scene of Season 7, Episode 1, "Nepotism"
Related: The Drew Carey Show was also known for its great musical choreography
The Office was adapted from the brief but brilliant U.K. series of the same name, which was co-created by Ricky Gervais. The U.S. version was nominated for a total of 42 Emmy Awards, winning just five, including Best Comedy Series in 2006.

Latest posts by Best Classic Bands Staff
(see all)