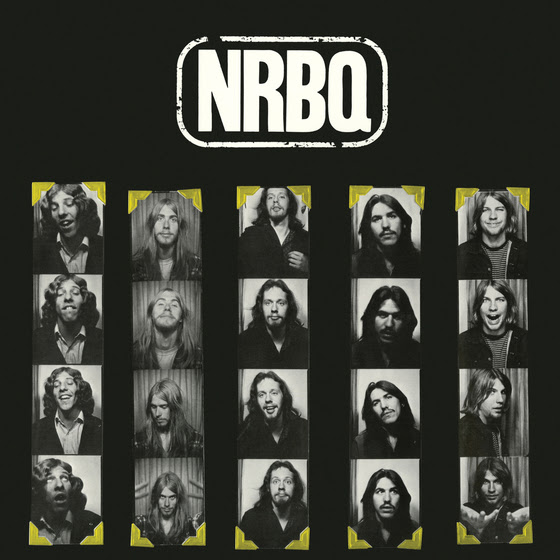 Some 49 years after its initial release, the debut album by NRBQ—the New Rhythm and Blues Quartet—is being reissued for the first time on CD, as well as in digital formats and gatefold LP. The band formed more than 50 years ago. After playing together for a few years, they began recording with Eddie Kramer and inked a two-record deal with Columbia Records. Their eponymous 1969 debut featured wide-ranging originals peppered with versions of songs from diverse sources, from Eddie Cochran to Sun Ra, including a co-write between the band's Terry Adams and jazz experimentalist Carla Bley.
According to a press release, John Sebastian has said, "The Lovin' Spoonful closed down about 1969 … To me, it's always as if NRBQ kind of took the ball at that point for the original American Music Band."
Related: BCB speaks with John Sebastian
At the time of the debut album, NRBQ featured Terry Adams, Steve Ferguson, Joey Spampinato, Frank Gadler and Tom Staley.
The reissues are set to be released on March 16, from Omnivore Recordings. The set combes elements of the original, with additional photos and new liner notes from Jay Berman.
Pre-order the CD here.
The band is still going strong, with Adams as the only remaining original member, and this reissue follows their celebrated 5-CD box set, High Noon — A 50-Year Retrospective, and last year's EP, Happy Talk.
According to Adams in the press release, "We did this album on a 12-track recorder at the Record Plant with Eddie Kramer engineering. We didn't believe in doing a song more than once. This was how the band sounded on the night it was recorded. A couple of days later it would've been a whole different record. I like what they did with this new EQ remix. It sounds like how we felt."
NRBQ will be touring the U.S. and overseas in 2018.
Track Listing
1. C'mon Everybody
2. Rocket #9
3. Kentucky Slop Song
4. Ida
5. C'mon If You're Comin'
6. You Can't Hide
7. I Didn't Know Myself
8. Stomp
9. Fergie's Prayer
10. Mama Get Down Those Rock And Roll Shoes
11. Hymn Number 5
12. Hey! Baby
13. Liza Jane
14. Stay With We
Listen to NRBQ's cover of Eddie Cochran's "C'mon Everybody" from their 1969 debut

Latest posts by Best Classic Bands Staff
(see all)