Only a few days ago, Neil Young announced that he would start posting his entire recorded output—going all the way back to his debut single with the Squires, from 1963—in a new online archive. In addition, Young recently announced the September release of Hitchhiker, a "lost" live-in-the-studio album from 1976.
Meanwhile, what seems to have flown under the radar is the imminent release of five classic Young albums on vinyl. The recordings—all dating from his incredibly fertile mid- to late '70s period—are being released on August 18 by Reprise Records.
Details have not yet been released but, given Young's well-known obsession with audio fidelity, it's a safe bet that they will be available on the highest quality vinyl.
The titles are: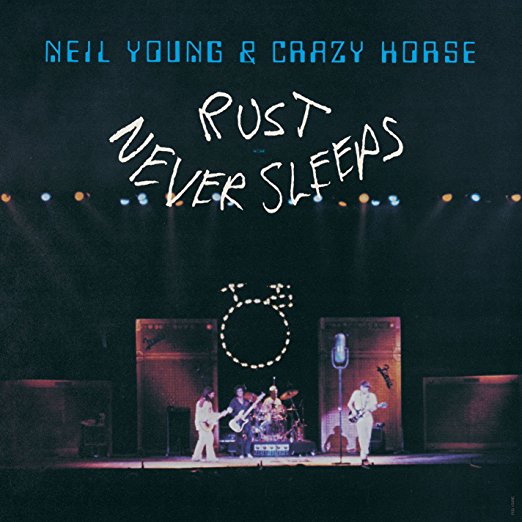 Long May You Run (1976, by the Stills-Young Band)—The two musicians got together on a joint album project with a desire to pick up where they left off with their Buffalo Springfield-era explorations. Pre-order it here.
American Stars 'n Bars (1977)—The album features music compiled from a 29-month period of recording sessions. Included is one of Young's best-known songs, "Like a Hurricane." Pre-order it here.
Comes a Time (1978)—Young's ninth album, Comes A Time sees a return to the country/folk rock sound of the 1972 Harvest album. Pre-order it here.
Rust Never Sleeps (1979, with Crazy Horse)—The half acoustic and half electric album was mostly recorded live at San Francisco's Boarding House plus some performances during the Neil Young/Crazy Horse tour in 1978. Pre-order it here.
Live Rust (1979, with Crazy Horse)—The live album with Crazy Horse was recorded during Young's fall 1978 Rust Never Sleeps tour. Pre-order it here.
Related: Neil Young and Stephen Stills shared a stage again in 2016
In addition to the five new titles, Young's Decade compilation was reissued in June in a 3-LP vinyl package. Order it here.
Listen to the title track from the Stills-Young Band's Long May You Run

Latest posts by Best Classic Bands Staff
(see all)