Neil Young's 1975 'Homegrown' LP is Finally Released: Review
by Mark Brown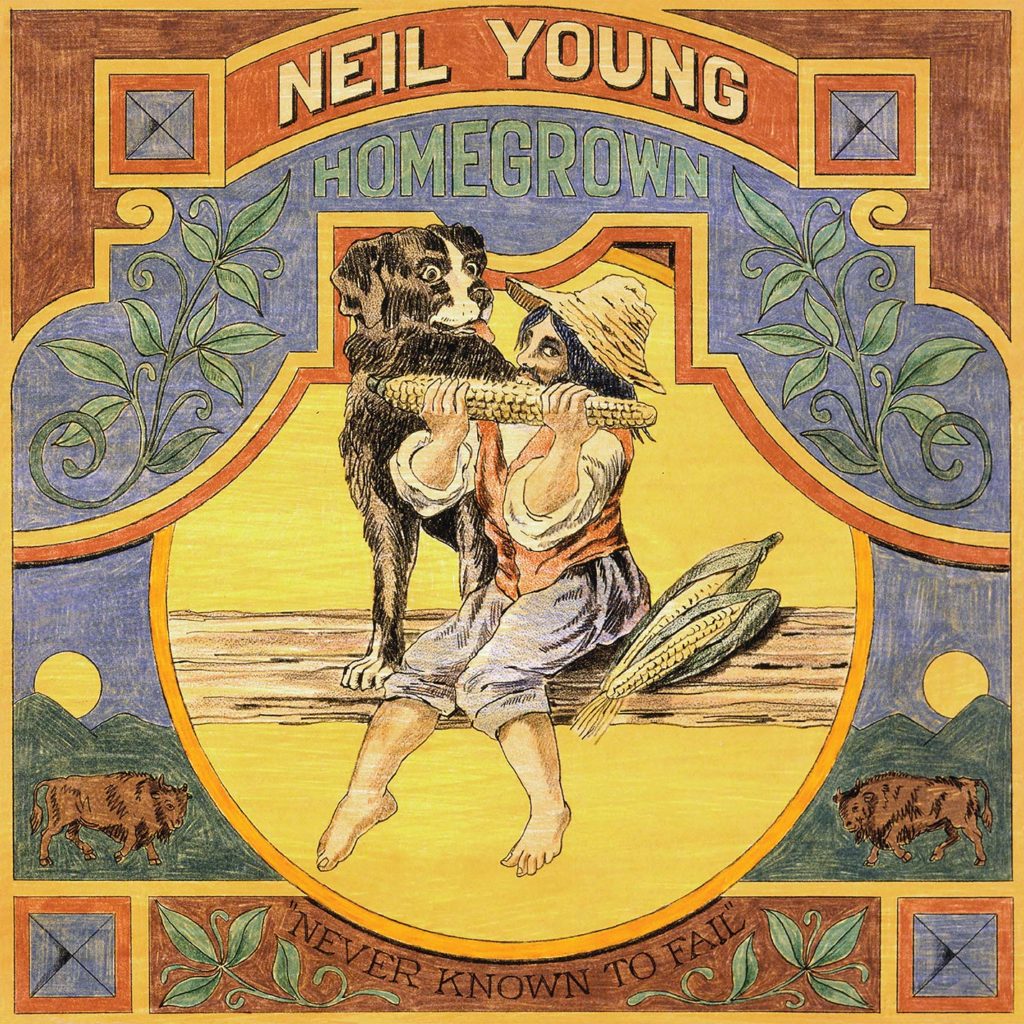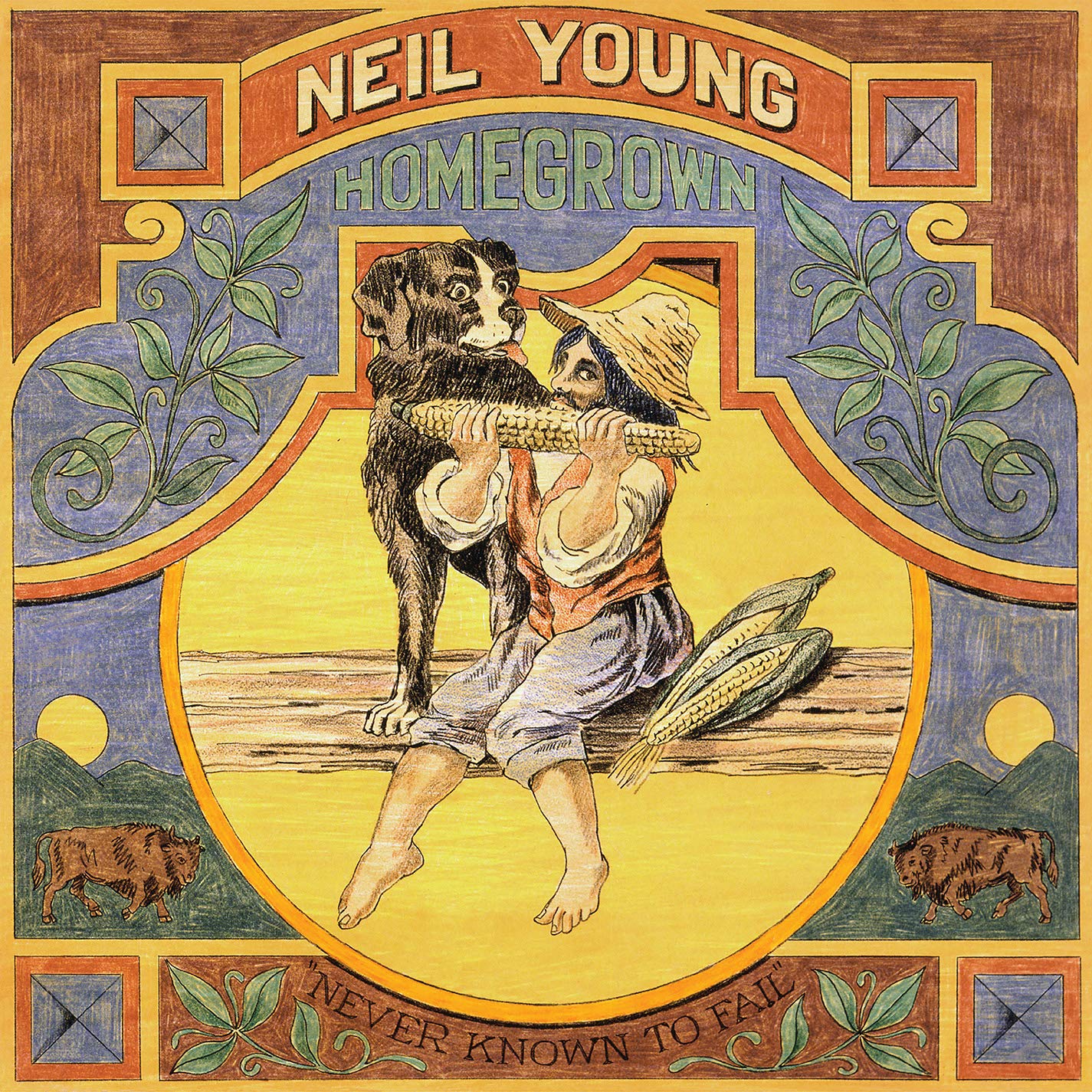 Homegrown is the commercial album Neil Young had intended to release in 1975, and he knew he had a blockbuster on his hands. Fans of "Heart of Gold" and "Old Man" were about to get the sequel they yearned for. Had it been issued on time, Young would perhaps be an even bigger legend in the rock world (but as a friend sardonically pointed out, "He did OK").
Each of the 12 tracks is perfectly suited for '70s FM rock. Young describes it as the bridge between Harvest and Comes a Time. That works, even if it's coming 45 years late. It's late because Young did perhaps the most Neil Young-y thing ever by pulling a surefire hit and issuing the dark Tonight's the Night in its place.
Listen to "Little Wing"
Homegrown is a time capsule of mid-'70s rock, a fully realized album forged from personal pain. Those obsessed with Young's music (guilty!) have heard much of the music on this album. "Love is a Rose" and "Star of Bethlehem" were on Decade. The gorgeous "Little Wing" turned up on Hawks and Doves. "Separate Ways," "Try," "Kansas" and more have been played in concert. Homegrown is a Holy Grail—but can it live up to that status?
Listen to "Try"
Yes. We've heard a lot of these songs before, but never like this. When you pull them all together, you get almost a concept album about love and loss, a naked cry for a doomed relationship.
Homegrown certainly has a more polished presentation than the jarring Tonight's the Night, but its mood is perhaps even darker. It's a series of short, crisp, brokenhearted love songs Young wrote about the late Carrie Snodgress, with whom he shared a son. The sparse, acoustic instrumentations in songs such as "Separate Ways" belies the level of hurt. "Me for me, you for you/happiness is never through/it's only a change of plan/and that is nothing new."
Anyone who has had their heart broken can relate to the pain and desperation in the lyrics.
"Darlin', the door is open to my heart/and I've been hopin' that you won't be the one to struggle with the key," he implores in "Try." The yearning is palpable as he pleads with Snodgress in song; that continued in future songs such as "Already One."
Homegrown is a largely acoustic, gentle-sounding work, but he's not afraid to bust out the guitars when need be. "We Don't Smoke It No More" is a loping blues romp, punctuated by Stan Szelest's rollicking piano and Young's stinging guitar, set to laconic, repetitive lyrics that capture a sense of ennui. "White Line" was recorded with Crazy Horse in 1990, but this gentle acoustic version packs a bigger punch. "Vacancy" is where the anger comes out, accusatory and hurt: "Are you my friend?/Are you my enemy?/Can we pretend to live in harmony?"
Related: Our Album Rewind review of Neil Young's Harvest
Young regulars are here—Ben Keith, Tim Drummond—but there are a few unexpectedly great cameos by Levon Helm, Robbie Robertson and Emmylou Harris.
Overall, Homegrown lives up to its legendary status; it's a classic Neil Young album, because in 1975 he was classic Neil Young. This isn't a one-listen, "Oh, that's interesting" experience. It's a masterwork that is a reminder of Young's brilliance—and his erratic decision making back in the day.
Listen to the previously unreleased "Vacancy"

Latest posts by Mark Brown
(see all)