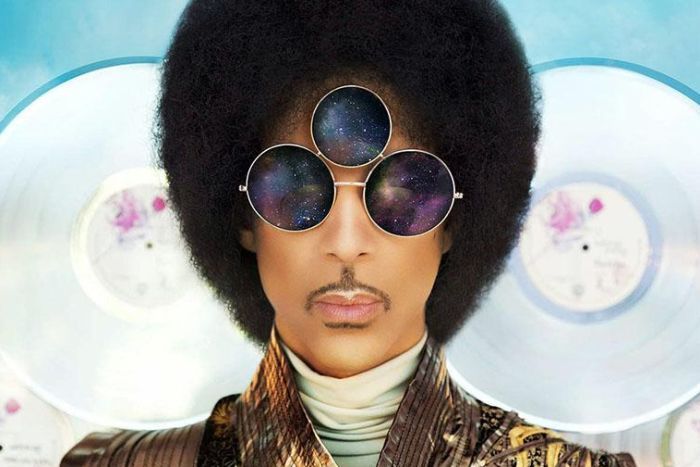 Update (March 25): Prince continues to set the rules. He's announced two Toronto concerts for tonight (Friday, March 25). Click here.
Some 200 lucky and influential New Yorkers were treated to both news from and music by Prince last Friday night (3/18). Journalists, book publishing and music business heavies and celebrities like Harry Belafonte, Daily Show host Trevor Noah and R&B artist Maxwell packed into the Manhattan club Avenue to hear The Purple One announce a deal for his memoirs with Random House imprint Spiegel & Grau, who made him "an offer I can't refuse," he told the assembled.
The book is due in fall 2017, and the often private, idiosyncratic and hugely successful artist says, "We're starting right at the beginning from my first memory, and hopefully we can move all the way to the Super Bowl. We just started, we're going as quick as we can, working tirelessly." Hopes are the book will fill in his early home life alluded to in his hit semi-autobiographical movie Purple Rain, offer insight to his prodigious creative gifts, and of course contain some kiss and tell sizzle. The publishers tout it as "an unconventional and poetic journey through his life and creative work" about the "the family that shaped him and the people, places and ideas that fired his imagination."
"You all still read books, right?" Prince asked the assembled at one point. They roared affirmatively.
After getting the book news out, Prince announced he was going to "go home and change real quick and come back and party with y'all." After a lengthy set by DJ Pam the Funkstress, Prince took the stage with just a keyboard – in the style of his recent Piano & a Microphone tour – and treated the assembled to a 30 minute set chock full of his hits that make his memoirs so highly-anticipated: "When Doves Cry," ''If I Was Your Girlfriend," "Sign O' the Times," "Controversy," ''Let's Work," ''Hot Thing," "All the Critics Love U In New York" and more. He declared at one point in a pun, "Ain't nothing random about this book!"
Click here to read Best Classic Bands' coverage of Prince's recent performance in Australia.

Latest posts by Best Classic Bands Staff
(see all)