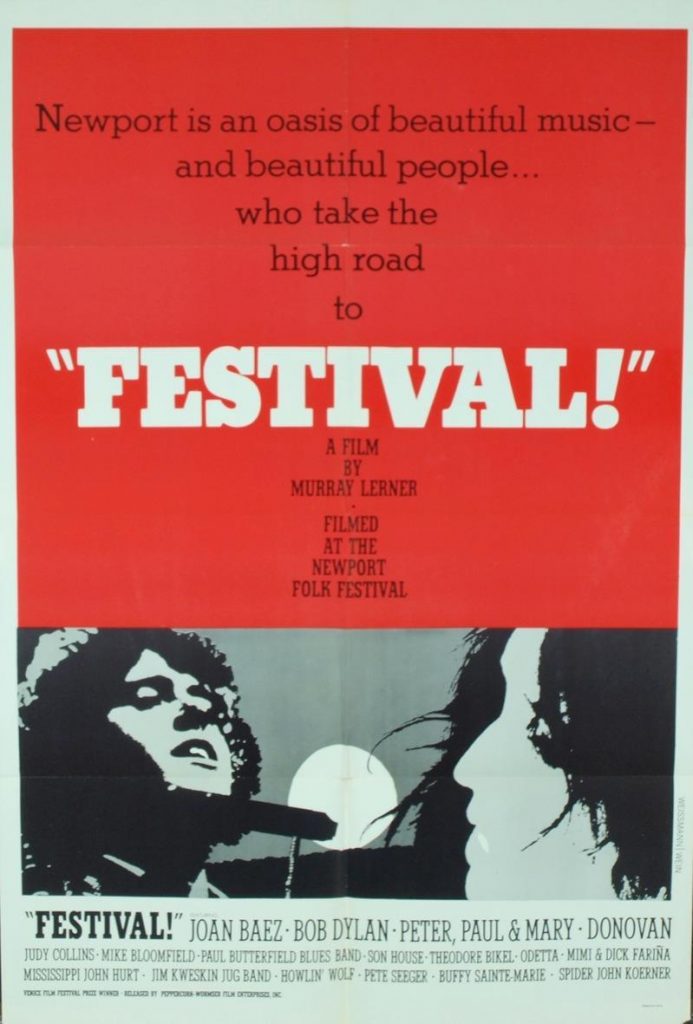 Documentary filmmaker Murray Lerner, whose best known film, 1967's Festival—which covered the Newport Folk Festivals of 1963-65, including Bob Dylan's history-making electric performance in 1965—died Sept. 2 at age 90 in New York City. The cause was kidney failure.
Born in Philadelphia and raised in New York, Lerner attended Harvard, where he studied English and started the university's film society. His first documentary, Secrets of the Reef (1956), looked at the ocean off of Florida but it was Festival that brought him to the attention of music fans. In addition to the pivotal Dylan "going electric" set, the film included footage of top folk singers such as Peter, Paul and Mary, Donovan, Joan Baez, Judy Collins, Pete Seeger and country great Johnny Cash. The film was awarded the Venice Film Festival's 1967 San Giorgio Prize.
Related: First-hand stories of Dylan's 1965 Newport appearance
Lerner also filmed blues artists such as Howlin' Wolf, Mississippi John Hurt and John Lee Hooker at the Newport festivals.
Lerner won an Oscar for Best Documentary for 1980's From Mao to Mozart: Isaac Stern in China, and later in his life released a series of films focusing on performances at the 1970 Isle of Wight Festival in the U.K., which he had filmed extensively. Among the titles released from that event were Message to Love: The Isle of Wight Festival (which includes footage of the Doors, the Who, Jimi Hendrix, Ten Years After, Free, Joni Mitchell and Tiny Tim, among others) and artist-specific films such as Listening To You: The Who At The Isle Of Wight Festival, Blue Wild Angel: Jimi Hendrix at the Isle of Wight, Nothing is Easy: Jethro Tull at the Isle of Wight and similar titles covering Emerson, Lake and Palmer, the Moody Blues, Taste and Leonard Cohen. Miles Electric: A Different Kind of Blue drew from the festival as well, looking at Miles Davis' show.
Watch Dylan perform "Maggie's Farm" at the historic 1965 Newport Folk Festival

Latest posts by Best Classic Bands Staff
(see all)