Our 2016 review from Mudcrutch's brief tour of smaller-sized venues.
From the reaction of the jam-packed crowd at NYC's Webster Hall on June 10, 2016, you would have never known that Tom Petty had another band. Because on this night the five-piece Mudcrutch – supplemented live with a sixth member, and for three songs, a seventh… more on that in a moment – absolutely crushed it.
With two albums now under their belts, 2008's Mudcrutch and their excellent follow-up, 2, the country-rock band has more than enough material to create a 20-plus song set, which included several well-chosen covers.
Related: Review of Mudcrutch's "real fine" 2nd album
One of those covers was "Lover Of The Bayou" co-written by Roger McGuinn and for good reason: The Byrds' co-founder and key Petty influence was a surprise guest on this occasion. McGuinn easily looks and sounds 15 years' younger than his 73 years; he and Petty shared lead vocals on the song, which Mudcrutch covered on their 2008 debut.
Afterwards, Petty exclaimed, "This is far out!" McGuinn's final number with the band was a stellar cover of Bob Dylan's "You Ain't Goin' Nowhere."
[McGuinn's performance on this night and the next, at the same venue, proved to be his last with Petty.]
For the uninitiated, Mudcrutch was formed in 1970 by Petty and his teenage pal, Tom Leadon (brother of Eagle Bernie Leadon). Among the other early members were drummer Randall Marsh and the future Heartbreakers, guitarist Mike Campbell and keyboardist Benmont Tench.
The team concept of the band allows each member to write and sing lead on at least one song and following Tench's turn on his "Welcome to Hell" from the new album, the enthusiastic crowd shouted "Ben-mont, Ben-mont" to which an approving Petty added: "I do that in the shower."
Leadon's contribution, "The Other Side of the Mountain," which he described as the "first psychedelic bluegrass song," featured a terrific, long jam including one from Campbell as well as beautiful banjo-picking by the touring band's sixth member, the veteran bluegrass musician Herb Pedersen.
Any thoughts of hearing a signature song like "American Girl" or "Free Fallin'" from Petty's "other" band were dashed within the night's first few songs; they simply wouldn't fit in with Mudcrutch's repertoire, and frankly weren't missed. (Ironically, Petty was honored the night before with induction into the Songwriters Hall of Fame for his enormous and remarkable body of work.)
In talking about the band's early days, Petty said: "When we first started out, we played clubs just like this… five shows a night, six days a week. But the people who worked there were topless."
Mudcrutch June 10, 2016 (via Setlist.fm):
Shady Grove
Orphan of the Storm
Six Days on the Road
Scare Easy
Trailer
This is a Good Street
Hope
Beautiful World
Dreams of Flying
Save Your Water
Hungry No More
I Forgive It All
Knockin' on Heaven's Door
Lover of the Bayou (with Roger McGuinn)
Bugler (with Roger McGuinn)
You Ain't Goin' Nowhere (with Roger McGuinn)
The Other Side of the Mountain
Welcome to Hell
Victim of Circumstance
The Wrong Thing To Do
Bootleg Flyer
Encore
Crystal River
Watch them perform "Trailer"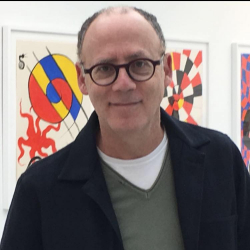 Latest posts by Greg Brodsky
(see all)