'Devil With a Blue Dress On': The Ultimate Party Song
by Greg Brodsky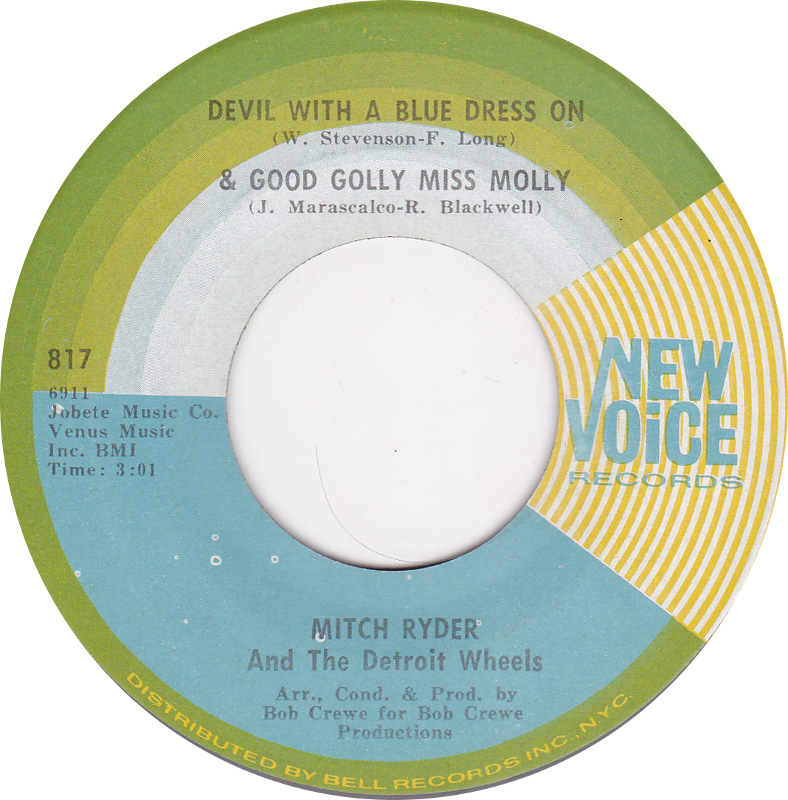 If you're attending a party and things start to get a little dull because Mister DJ is getting too self-indulgent with his master mixes, here's a surefire suggestion to get that party started. Have him play Mitch Ryder & the Detroit Wheels' hit single medley, "Devil With a Blue Dress On" / "Good Golly, Miss Molly." Those in attendance who have a pulse, will quickly get off their feet and start dancing.
Though Ryder's 1966 recording was a hit, it was actually a cover. The song was first recorded two years earlier by the soul singer "Shorty" Long, who co-wrote it with Motown producer "Mickey" Stevenson (the latter of whom also co-wrote such classics as "Dancing in the Street" and "It Takes Two").
Long's recording for Motown's Soul label, with a significantly different arrangement, failed to chart.
A few years later, the multi-instrumentalist had his lone pop success with a novelty song, 1968's "Here Comes the Judge," based on the popularity of the sketch on the TV comedy series, Rowan & Martin's Laugh In. Long's [real name: Frederick Long] recording reached #8 on the pop chart. One year later, he was a drowning victim at just 29, when a boat he was on crashed on the Detroit River in Michigan.
As a Michigan teenager, Ryder (born William Levise, Jr., on Feb. 26, 1945) started performing with a soul group named The Peps. By 1964, he formed a band called Billy Lee & the Rivieras and they began to develop a following in Detroit. A local DJ recognized that they showed promise and gave their demo to Four Seasons producer and songwriter, Bob Crewe, who was impressed.
While in New York City to record, Billy Lee / William Levise was inspired to change his stage name to Mitch Ryder when he saw it in a Manhattan phone book, and the band became the Detroit Wheels to pay homage to the Motor City.
Within a year, the group was on its way with two hit singles including the top 10 "Jenny Take a Ride."
In 1966, with Crewe producing, they recorded the "Devil With a Blue Dress On" / "Good Golly, Miss Molly" medley, the latter a spirited arrangement of the Little Richard classic. Ryder's enthusiastic whoops and asides, and his enunciation on the very first verse is something to behold.
Fee, fee, fi, fi, fo-fo, fum
Look at Molly now, here she comes
Wearin' her wig hat and shades to match
Her high-heel shoes and an alligator hat
Wearin' her pearls and a diamond ring
Got bracelets on her finger, now, and everything
Crewe got Ryder to pepper the chorus with a perfect "Lord have mercy." The young singer was just 21 years old when the single was released that September on the New Voice label. When the single peaked at #4 on the Hot 100 on Dec. 3, it was blocked at the top by fellow Detroiters the Supremes.
Related: The biggest singles of 1966
A decade later, the songs became an integral part of Bruce Springsteen and the E Street Band's live set, as part of an extended "Detroit Medley."
Watch the official live video from 1978
As for Ryder, in 2017 he was inducted into the Rhythm and Blues Hall of Fame. At the time, he said, "I looked at the names of some of those who came before me and it became a celebration of joy for me. I mean, Aretha Franklin, David Ruffin, Marvin Gaye, Otis Redding, Jackie Wilson, Sam Cooke and so many other voices that brought me great pleasure throughout my life and career. It is still thrilling me and I'm afraid to wake up from the dream!"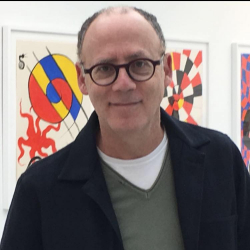 Latest posts by Greg Brodsky
(see all)