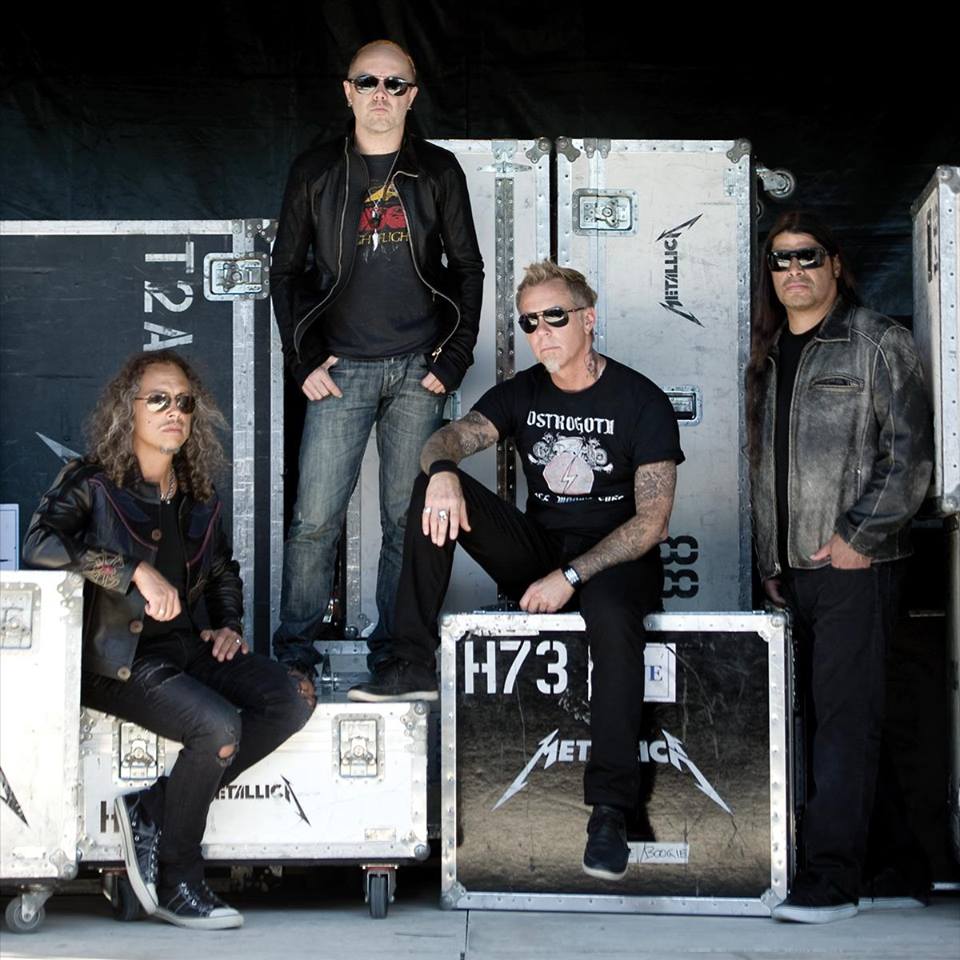 Update (April 16): Metallica will live stream their concert on their Facebook page today at 4 pm PT.
The official ambassadors for this year's Record Store Day, Metallica, will be performing a very special in-store concert at Rasputin Music in Berkeley, California on April 16th. Through April 10th at 5 pm PT, fans can enter in person at the Rasputin store or online at Metallica.com for a chance to win a wristband to attend the concert, which will be limited to just 300 attendees. No purchase is necessary to enter, and winners will be notified via email on April 11th.
Record Store Day is an annual event on the third Saturday in April that celebrates independent record stores with literally hundreds of exclusive releases from a variety of genres – classic rock, blues, jazz and more. For the 2016 edition, Metallica's official release is a special live CD entitled Liberté, Egalité, Fraternité, Metallica! – Live at Le Bataclan. Paris, France – June 11th, 2003, a live concert recording from the Paris theatre that became the focus of the world in November 2015. Its proceeds are going to Fondation de France's Give For France charity (see our news item here). They'll also be issuing deluxe remastered editions of their first two albums, 1983's Kill 'Em All and '84's Ride The Lightning, both individually and together as a box set loaded with bonus material.
Check out Best Classic Bands' guide to this year's RSD releases, highlighting items from Tom Petty, The Doors, Simple Minds, Elvis Presley, Johnny Cash, Fleetwood Mac, Madonna and more here.
In other Metallica news, the long wait for another album after 2008's Death Magnetic should be over soon. The band has been in the studio for a while, but bassist Robert Trujillo promises that "it's coming, and that's the beautiful thing." (Check out our latest report.) They reportedly have 20 songs that they've been working on with producer Greg Fidelman. This fall will also see the publication of Metallica: Back to the Front, a book by Matt Taylor about the band's breakthrough 1986 Master of Puppets album and subsequent tour. It'll feature a wealth of never-before-seen archival material as well as exclusive interviews with the band members.

Latest posts by Best Classic Bands Staff
(see all)