Merry Clayton on 'Gimme Shelter,' 'Tapestry' and Her New Release
by Harvey Kubernik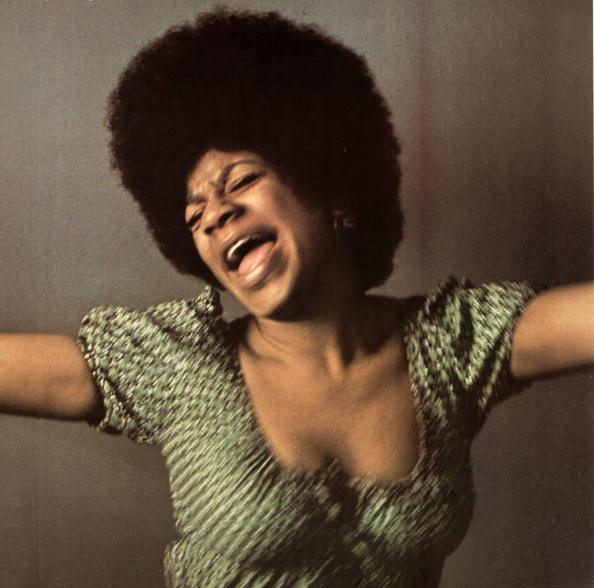 Singer Merry Clayton has recorded her first album in over 25 years with the release of Beautiful Scars on April 9, 2021, on Motown Gospel/Capitol Records. Produced by longtime producer/songwriter/entrepreneur and Rock and Roll Hall of Fame inductee Lou Adler, the album features new compositions by Chris Martin and Diane Warren, and covers of classic songs by Sam Cooke, Leon Russell and others.
Beautiful Scars is a gospel-influenced project that brings Clayton—perhaps best known for her vocal contribution to the Rolling Stones' "Gimme Shelter"—back to her roots as a church singer in her hometown of New Orleans.
Listen to the first release from Beautiful Scars, her cover of a Sam Cooke classic
In 2014, mere months after 20 Feet From Stardom, the Oscar-winning documentary in which she stars, Clayton was involved in a devastating car accident that claimed both of her legs and required a five-month stay in the hospital.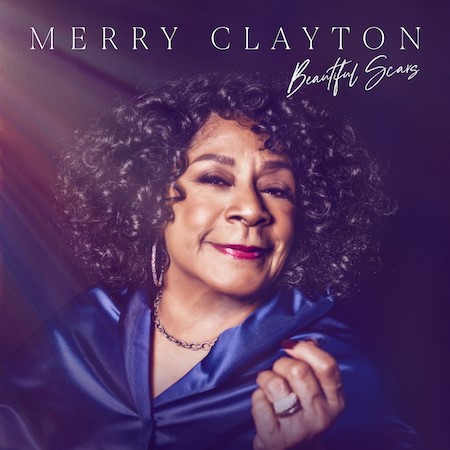 Clayton—who also sang with Elvis Presley, Bobby Darin, Ray Charles, Joe Cocker and others earlier in her career—was first introduced to the Rolling Stones in 1964 when the band, along with its manager/record producer, Andrew Loog Oldham, first arrived in Hollywood. In 1969, the Stones had already prepared the basic rhythm track for "Gimme Shelter" in England at Olympic Studios. It was musician/composer/arranger Jack Nitzsche, who'd worked with the Stones, who suggested Clayton for the slot to augment the hypnotic and weaving guitar efforts of Keith Richards.
"Jack called me at home from the studio in Los Angeles one night," Clayton said in a 2008 telephone interview. "I was pregnant, but Jack insisted that he had to talk to me about this Stones session immediately. He said, 'Merry, I really need you to do this part. There is no other singer who can do this. Please.' I was really tired that night, but I got up, put on my coat, got in the car with [my husband] Curtis and we drove up La Cienega from L.A. to Hollywood later that evening, where the studio was located."
When she arrived, Clayton was warmly greeted by Richards, and then checked out Mick Jagger in the flesh. "Man, I thought you was a man, but you nothing but a skinny little boy!" she remembered telling him. "They played me the song and asked if I could put a little somethin' on it…I said, 'Stop the song and tell me what all this stuff means before I go any further. "It's just a shout or shot away" was something in the lyrics.' I said, 'I'm gonna put my vocal on it and I'm gonna leave, 'cause this is a real high part and I will be wettin' myself if I sing any higher!' My stomach was a little bit heavy…So, we went in and did it. Matter of fact, I did it three times. I didn't do an overdub. Mick's vocal was already on it when I heard it and I recall he did a bit of touching up after I left. But they got what they wanted. That was the 'Gimme Shelter' session. My dad, who was a bishop, heard it and said, 'Merry, what is this line in the song about rape and the murder?' 'Well dad, that's part of the song.' And he laughed."
Related: Our Album Rewind of the Stones' Let it Bleed
"Gimme Shelter" debuted on the Rolling Stones' 1969 U.S. tour. Subsequently, Adler produced a version of "Gimme Shelter" with Clayton herself in 1970 for his Ode Records label. In 1971, Clayton also sang some background vocals on Adler's production of the Carole King landmark album Tapestry, including "You've Got a Friend" and "Way Over Yonder."
"I walked into that big main hallway and here comes Carole King," said Clayton. "'Merry! Come in. You gotta do this song ["Way Over Yonder"] with me. You gotta do this one little part on this song for me.' I walked in the studio and I will never forget her hanging over the piano writing musical notes. The song was so fabulous and so churchy to me. And I walked in and nailed it. Tapestry was an anointed project. It had God all over it as far as I was concerned, because I could feel it. You know, I can feel that music and I can get a little tingle from the back of my neck and up my back. It had magic. It was absolutely magic."
Listen to the isolated vocal of Clayton's "Gimme Shelter" solo
On the new album, Beautiful Scars, Clayton goes back to her roots, growing up singing at New Zion Baptist Church in New Orleans, her father Reverend A.G. Williams Sr. Clayton's parish.
Latest posts by Harvey Kubernik
(see all)