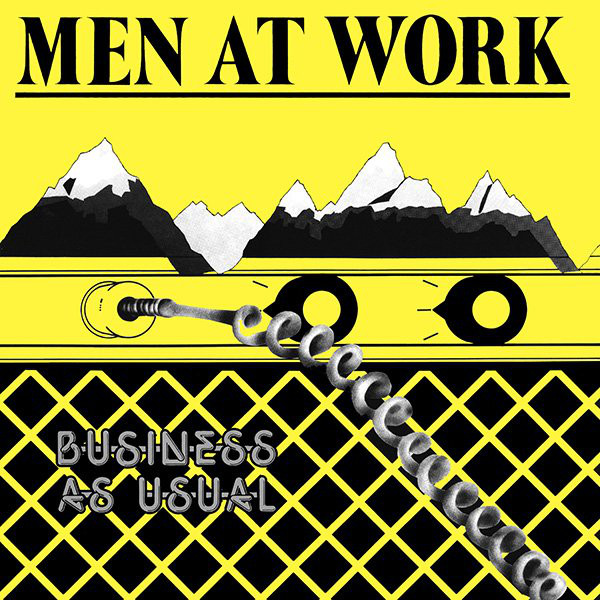 Every band dreams of having a #1 album. But to do so on your debut album? That's just not realistic.
Well, on this day in 1982, Business As Usual, the debut from Australia's Men At Work did just that, scoring a #1 album a full seven months after its U.S. release. And for good measure, it stayed there. And stayed there. Week after after week, eventually tallying 15 weeks at the top of the album chart.
The pop group's lead singer, Colin Hay, was also its principal songwriter. He penned the album's breezy first single, "Who Can It Be Now" with its prominent saxophone, and co-wrote the second, "Down Under." Both became #1 pop hits.
Business As Usual would go on to sell a reported 15 million copies worldwide and helped earn Men at Work the Grammy Award for Best New Artist for the debut. Its follow-up, 1983's Cargo, though it peaked at only #3, sold a more than respectable three million copies in the U.S. In an odd twist, the latter's two biggest singles scored higher on the U.S. charts than in their native land. ("It's a Mistake" peaked at just #34 in Australia, yet it reached #6 in America.)
Within a few years, they had broken up to pursue individual projects. Hay and bandmate Greg Ham reunited as Men At Work a decade later, but it bore little commercial fruit.
The budget for the "Who Can It Be Now" video could not have been particularly high!
Hay was again a member of the 2023 edition of Ringo's All Starr Band tour. He also does his own solo tours. Tickets for those shows are available here.
Watch Hay perform "Who Can It Be Now" with the All Starr Band in 2019
Related: Our 2018 review of Ringo Starr and the All Starr Band, including Colin Hay
Hay released a covers album in 2021, I Just Don't Know What to Do With Myself. and an album of new material, Now and the Evermore, in 2022.

Latest posts by Best Classic Bands Staff
(see all)