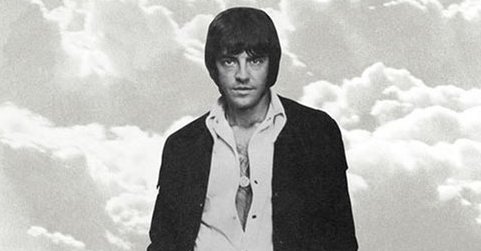 Mark Lindsay announced today (April 20, 2021) that he won't be performing on the Happy Together tour in either 2021 or 2022. The popular singer for Paul Revere and the Raiders, who scored with such hits as "Kicks," "Good Thing" and "Indian Reservation," cited the numerous ankle injuries that he has sustained throughout his life. He's also backed off from participating in the Flower Power Cruise scheduled for March-April 2022.
In a statement on his Facebook page, Lindsay, who turned 79 on March 9, wrote, "After many thoughtful discussions… with my longtime agent… I've tried to make a decision that would be best for my long term life goals.
"My ankle injuries over the years — from childhood mishaps to falling into an orchestra pit to a major skateboard crash to jumping off amps to bouncing down a cliff on Maui — have all left a major mark on those joints. My left ankle isn't in great shape, but my right ankle is the main problem – it's a degenerative issue, resulting in bone IN bone with zero cartilage in the joint and painful even with limited use. The pain and damage ramps up with every mile I put on it.
"I need to be able to allocate my remaining miles the most logical way possible for the long term, and adrenalized stomping around on stage most every night for weeks isn't the best way to do it. I've exhausted every option other than dialing back the miles I put on my ankles.
"I may potentially take a limited number of one-off live dates in the future, but only after evaluating each one carefully to determine if I can do it without creating more problems for myself."
Watch Lindsay perform the Raiders' "Kicks" in 2017
Lindsay, who had a pacemaker installed in 2018, alleviated fears that he was having any heart issues. "My heart and pacer are just fine and will require no further attention until my battery replacement is due in 6 years.
"Don't worry…I'm definitely not retiring!" He noted that he will be finishing filming his hosting parts for a Where the Action Was '60s documentary later this year.
Related: We talked to Lindsay about the Raiders' great #1 hit, "Indian Reservation"

Latest posts by Best Classic Bands Staff
(see all)