13 More 'Lost' British Invasion Hits of the '60s
by Jeff Tamarkin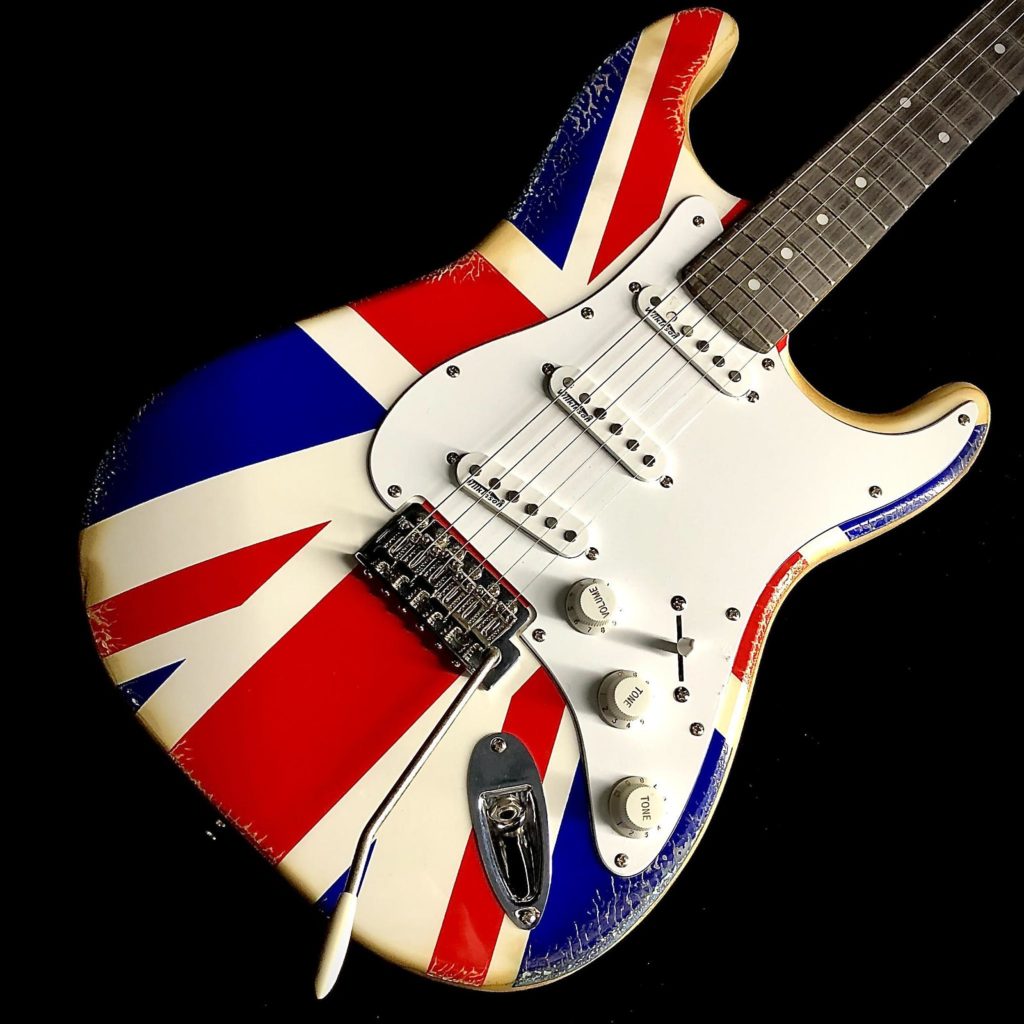 In the first installment of our "Lost British Invasion Hits" survey, we spotlighted songs by several artists whose names were not the Beatles, the Stones, the Who, the Yardbirds or the Kinks. Among them were some you might remember if you were a teen in the mid-'60s (Freddie and the Dreamers, Manfred Mann, the Searchers, etc.), or might not if you were a bit younger.
It nagged us that we only just scratched the surface—there were many more artists who may have had a hit or two in the States but no longer get much recognition. So here we are, back with more "lost" gems from across the pond!
 The Hullaballoos—"I'm Gonna Love You Too"
They shared a name with the  American rock music TV series that launched in 1965 but that was just a coincidence—the band, from Hull, actually predated the show. Originally, they were Ricky Knight and the Crusaders. American music-biz big shots Luigi Creatore and Hugo Peretti of Roulette Records renamed them and refashioned their image, and what a sight they were: four fellows with long (for the time) dyed-blonde hair (What, you thought the Police did it first?) and a wild act that found them covering this great uptempo Buddy Holly track in late '64-early '65. It only reached #56 and the novelty soon wore off, but they were fun for a few minutes.
Lulu—"Shout"
In 1964, three years before she zoomed to the top of the charts with "To Sir With Love," the title track of a hit coming-of-age film, the former Marie Lawrie rocked out with a cover of the Isley Brothers' classic. It made the top 10 in the U.K. but stalled out at #94 in the States; nonetheless, it remains a wonderfully raucous intro to the talents of the underrated Lulu.
Related: Our review of Lulu's 2017 NYC concert
Billy J. Kramer with the Dakotas—"From a Window"
If Brian Epstein is your manager, you probably stand a good chance of getting some recognition. It also doesn't hurt when the Lennon-McCartney song catalog is at your disposal. Kramer (original name: William Ashton) broke into the American market in 1964 with the top 10 "Little Children," written by J. Leslie McFarland and Mort Shuman, then started his dip into Beatles leftovers. First came "Bad to Me," a catchy little trifle, followed that same year with "I'll Keep You Satisfied," which only reached #30. For his final radio staple of '64, Kramer hit on the Beatles one last time, riding his terrific cover of "From a Window," another toss-away (actually written in full by McCartney), to #33. Kramer's chart career took a dive after that, but as of mid-2020 he's still on the oldies circuit singing those four hits, no doubt thanking John and Paul every night.
Crispian St. Peters—"The Pied Piper"
He was born Robin Smith, and likely thought that didn't sound nearly British enough, so he became Crispian St. Peters. The singer, from Kent, signed to the Jamie label in America and, in 1966, got hold of this song, written by Artie Kornfeld and Steve Duboff, who went by the name the Changin' Times. It made its way to #4 in Billboard and although St. Peters managed to send another few singles into the charts (including a cover of Ian and Sylvia's "You Were on My Mind" that landed at #36 nearly two years after the We Five had the hit), that was it for him. He passed away in 2010.
The Tremeloes—"Silence is Golden"
Originally Brian Poole and the Tremeloes, they modified the name after he split and first hit the top 20 in the States in the spring of '67 with the bouncy Cat Stevens-composed "Here Comes My Baby." Only a few months later they returned, this time with a faithful, harmony-rich remake of the B-side of the Four Seasons' "Rag Doll," which took them all the way to #11. From there, it was a quick downhill slide chart-wise, although they've reportedly remained together in some fashion into the present day.
Related: The original drummer and frequent lead singer for the Tremeloes died in 2020
Petula Clark—"Color My World"
Petula Clark snuck her way into the British Invasion. Born in 1932 she was considerably older than all of the other emerging U.K. stars and had been enjoying hit records, not only in England but in several other European countries, for years—her first waxings were actually made in the late '40s! So by the time "Downtown" became a #1 hit in America, she was already well established in many other regions. Once she had that U.S. foothold though, she capitalized on it quickly, with several other top 10s including "I Know a Place," "My Love" (another chart-topper) and "I Couldn't Live Without your Love." In 1967, she returned with two more, "This is My Song" and "Don't Sleep in the Subway." But in between was this unjustly lost rocker, "Color My World" ("Colour" in the U.K., and no relation to the later Chicago song of the same title), complete with sitar, written in 1966 by Tony Hatch and Jackie Trent and giving Clark a solid #12 placement.
Ian Whitcomb—"You Turn Me On"
The Surrey native, who passed away in April 2020, came to the attention of the American audience with this self-composed and breathlessly sung (in falsetto) boogie-woogie tune. Whitcomb was something of a musicologist with a vast knowledge of styles ranging from British music hall to American R&B—a little bit of both found their way into this #8 gem.
Herman's Hermits—"No Milk Today"
How great was this band? Really—every one of their hits was a perfect slice of '60s pop, even the silly ones like "I'm Henry VIII, I Am" and "Mrs. Brown You've Got a Lovely Daughter." Any band would've been thankful to score with those two #1 singles, but Peter Noone and his pals racked up another nine top 10s in the States between 1964-67, and if you were still paying attention by then, they had plenty left to give. "No Milk Today" was released in the U.S. as the B-side to their final top 10, '67's "There's a Kind of Hush," but it was strong enough to climb to #35 on its own. Written by the great Graham Gouldman ("For Your Love," "Bus Stop," 10cc, etc.), it was as good as anything else the Hermits released, and still sounds great today.
Related: Our interview with songwriter Graham Gouldman
Chad & Jeremy—"Yesterday's Gone"
Chad Stuart and Jeremy Clyde were often confused with Peter and Gordon (both had one bespectacled singer, both sang in close folk-rock-esque harmony—in fact, just recently Peter Asher and Jeremy Clyde have been touring as a duo). Chad and Jeremy didn't fare quite as well in the long run but they left behind several classics of the era ("A Summer Song" is impossibly beautiful). It all started for them with this chirpy but melancholy acoustic folk-rock number, written by Stuart and released in America on the World Artists label.
The Ivy League—"Tossing & Turning"
Not to be confused with the #1 1961 R&B hit by Bobby Lewis, this "Tossing & Turning" (the other was titled "Tossin' and Turnin'") was written by John Carter, Ken Lewis and Perry Ford and recorded by them as the Ivy League. The 1965 single was powered by a strong backbeat and a sweet harmony blend—it only made it to #83 and by the end of that year they were already history, although Carter and Lewis did re-emerge as the Flower Pot Men, who managed a #4 in Britain with their period piece "Let's Go to San Francisco."
The Nashville Teens—"Tobacco Road"
They were not from Nashville, but rather Surrey, England, and they were all out of their teens by the time they broke with their sole hit. "Tobacco Road" was a blues tune written and recorded (in 1960) by the American John D. Loudermilk. The Brits latched onto it, gave it a stomping beat and, with a U.S. release on London Records, took it to #14. Their chart success in the U.S. ended where it began, but "Tobacco Road" was subsequently recorded by many others, including Lou Rawls, Jefferson Airplane and Eric Burdon and War.
Small Faces—"Lazy Sunday"
Before there was the Faces (technically, just Faces), with Rod Stewart and Ron Wood, there was Small Faces, without them (but with the mighty Steve Marriott on lead vocals). Small Faces were an R&B-inspired psychedelic Mod band that placed only three singles on the U.S. charts in 1967-68—each a piece of pop perfection in its own right: "Itchycoo Park" (their biggest, at #16), "Tin Soldier" and "Lazy Sunday," co-written by Marriot and bassist Ronnie Lane. Marriott sings the tune with an overstated Cockney accent, and perhaps it was that overly British identity that kept it in the Billboard "Bubbling Under" chart at #114. America's loss was England's gain: the song, which appeared on the band's brilliant Ogden's Nut Gone Flake album, sailed all the way to #2 in its homeland.
Dusty Springfield—"The Look of Love"
What a powerhouse was Dusty Springfield! The former Mary O'Brien first made her stand in the U.S. in early 1964 with the driving, #12 hit "I Only Want to Be With You," cracked the top 10 several months later with the sublime ballad "Wishin' and Hopin," and reached her chart pinnacle in 1966 with the gloriously orchestrated "You Don't Have to Say You Love Me." Just when many had counted her out, she displayed her love for soul music with a song that has since become a stone classic of the era, "Son of a Preacher Man," released in late '68. Before that though, in early '67, she went into the studio with future production legend Phil Ramone and a gorgeous ballad penned by Burt Bacharach and Hal David, "The Look of Love." The song was used in the latest James Bond film, Casino Royale, and it gave Ms. Springfield a #22 placement. It was later covered by dozens of artists of all stripes and has been immortalized with an induction into the Grammy Hall of Fame.
Related: Read Part 1 of this series
[As an Amazon Associate, Best Classic Bands earns from qualifying purchases, via the links below.]

Latest posts by Jeff Tamarkin
(see all)