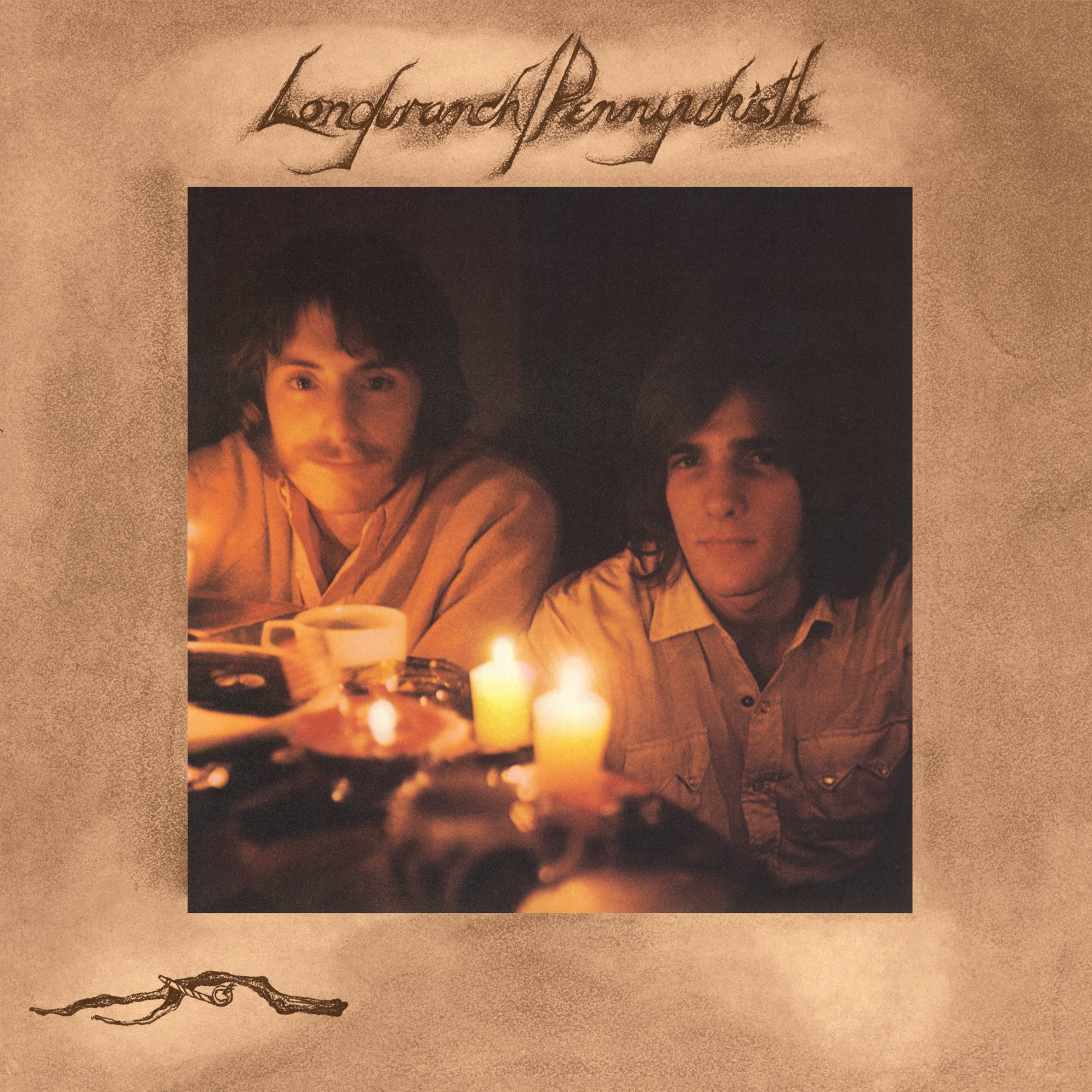 Longbranch/Pennywhistle, the 1969 collaboration between late Eagles co-founder Glenn Frey and longstanding songwriting partner, JD Souther, will make its CD debut as well as return to vinyl for the first time in nearly 50 years on Sept. 28 via Geffen/UMe. Released earlier this year as part of the Glenn Frey box set Above The Clouds: The Collection, the eponymous album is being made available as a standalone CD and on 180-gram black vinyl for the first time ever.
The album has been remastered and remixed by producer/engineer Elliot Scheiner (Eagles, Steely Dan, Toto) and Souther. Listen to several tracks below.
From the Aug. 5 announcement: "Longbranch/Pennywhistle represented the budding essence of a songwriting team that would tap into something quite intuitively special that eventually took flight on such well-loved Eagles classic rock tracks to come such as 'Best of My Love,' 'New Kid in Town,' 'Heartache Tonight' and 'The Sad Café'." (See the album's track listing below.)
Souther said: "Longbranch/Pennywhistle gives you some sort of foundation for what's to come." Pre-order it here.
The album, produced by Tom Thacker, boasts an impressive list of top-tier collaborators including rockabilly guitar legend James Burton, slide maestro Ry Cooder, pedal-steel legend Buddy Emmons, Wrecking Crew pianist Larry Knechtel, session drummer Jim Gordon, bass master Joe Osborn, and fiddle player Doug Kershaw.
Listen to "Run Boy, Run" from the album
More from the announcement: A second album was never cut and the band subsequently broke up. Frey went on to co-found the Eagles, occasionally with Souther's songwriting pen and vocal harmonies in tow, while Souther mainly focused on a successful solo career ("You're Only Lonely,") and the occasional duet with the likes of James Taylor ("Her Town, Too") and Linda Ronstadt ("Prisoner In Disguise").
Listen to "Rebecca" from the album
"Glenn Frey was my roommate, best friend, and first songwriting partner in Los Angeles," Souther said. "We knew we were onto something original, as are most young musicians, including our soon-to-be friends and collaborators Jackson Browne and Don Henley; but quite honestly, we were just trying to do our best work in a very competitive environment. If in doing that we evolved a new architecture of some sort, fine, but remember we were all listening carefully to each other and to the giants before and among us. We listened to Miles, Hank Williams, Laura Nyro, Joni Mitchell, Trane, Bach, Cole Porter, Tim Hardin, Bob Dylan, James Taylor, and Carole King to name a few. We always said that if you want to make great music you should listen to great music. This album was our freshman project."
Listen to the leadoff track, "Jubilee Anne"
Longbranch/Pennywhistle Track Listing
1. Jubilee Anne
2. Run Boy, Run
3. Rebecca
4. Lucky Love
5. Kite Woman
6. Bring Back Funky Women
7. Star-Spangled Bus
8. Mister, Mister
9. Don't Talk Now
10. Never Have Enough
Listen to "Lucky Love"
JD Souther Tour Dates (Tickets are available here and here)
August 18 – Tucson, AZ @ Rialto Theatre
August 19 – Prescott, AZ @ Elks Opera House
August 20 – Phoenix, AZ @ Music Instrument Theater
August 21 – Phoenix, AZ @ Music Instrument Theater
October 11 – Santa Barbara, CA @ Lobero Theater
October 12 – San Juan Capistrano, CA @ Coach House
October 13 – Las Vegas, NV @ Smith Center – Cabaret Room
October 14 – Malibu, CA @ Pepperdine University Center for the Arts
October 16 – Oakland, CA @ Yoshi's
October 17 – San Luis Obispo, CA @ Fremont Theater
October 18 – Saratoga, CA @ Montalvo Arts Center
October 20 – Sacramento, CA @ Sofia Center
November 1 – Annapolis, MD @ Rams Head
November 2 – Glen Allen, VA @ Cultural Arts Center at Glen Allen
November 3 – Norfolk, VA @ Attucks Theatre
November 4 – Washington, DC @ City Winery
November 5 – Washington, DC @ City Winery

The BCB team brings you the latest Breaking News, Contests, On This Day rock history stories, Classic Videos, retro-Charts and more.

Latest posts by Best Classic Bands Staff (see all)