Loggins and Messina played the two rescheduled dates on Sept. 22 and 24, 2022) at the Hollywood Bowl for their brief on stage reunion with a 10-song set of favorites. Both were in fine voice as you'll hear from the clips below. (The original dates on July 15 and 16 were abruptly postponed due to a positive Covid-19 case within the touring entourage.) Loggins and his band played another 13 songs; the pair of shows were billed as "Kenny Loggins with Jim Messina – Sittin' In 2022." The venue noted that these were the duo's first Los Angeles concerts together in nearly 50 years.
It's believed that the pair last performed in 2018 when they played a benefit concert. Before that, they did an extended tour nearly a decade earlier, "Together Again 2009."
It was 50 years ago when Loggins & Messina played the Hollywood Bowl supporting their debut album Sittin' In.
"How many years since we've been here? Fifty? You haven't aged a bit."
"What should we start off with?"
"Whatever we remember!"
Watch (from a distance) their set's opening number
For "Danny's Song," Loggins added a new verse to the 1971 tune for his granddaughter.
Watch them perform "Angry Eyes" with those extended solos
Watch them perform a pair of classics as their encore
Kenny Loggins with Jim Messina – Sittin' In 2022, Sept. 22, Hollywood Bowl Setlist
Watching the River Run
House at Pooh Corner
Danny's Song
Listen to a Country Song
Holiday Hotel
Lovin' Me/To Make a Woman Feel Wanted/Peace of Mind
Be Free
Angry Eyes
Encore
Vahevala
Your Mama Don't Dance
Thanks to Gretchen Cruz and ISIXOXISI for the videos.
Watch a performance from the 2009 tour
Both artists have separate performance schedules in 2022 and 2023. Tickets to see Loggins solo are available here; Messina's shows are here.
Loggins & Messina were one of the best selling musical duos of the 1970s. Their six releases between 1971 and 1976 (plus three live albums and four compilations) have sold 16 million copies.
While acting as producer/audio engineer for Buffalo Springfield, Messina ultimately joined the band as its bass player. When they disbanded in 1968, Messina and fellow bandmate Richie Furay formed Poco. With Messina on lead guitar, Poco helped define a new musical genre, country rock. After three successful albums, Messina, born Dec. 5, 1947, left to return to his passion for producing music, signing as an independent producer with Columbia Records.
In 1970, the label asked Messina to work with Loggins, a then-unknown performer. While helping him get ready for a record and touring, the two discovered that they worked well together and Messina agreed to sit in on Loggins' first album. The pair's Sittin' In was released in 1971 and an accidental duo was formed.
Since Loggins & Messina broke up in 1976, Loggins, born Jan. 7, 1948, has released 14 solo records since then with more than 25 million albums sold, charted five top 10 singles, and won two Grammy Awards for "What a Fool Believes" and "This Is it," and received one Academy Award nomination for "Footloose."
Related: Listings for 100s of classic rock tours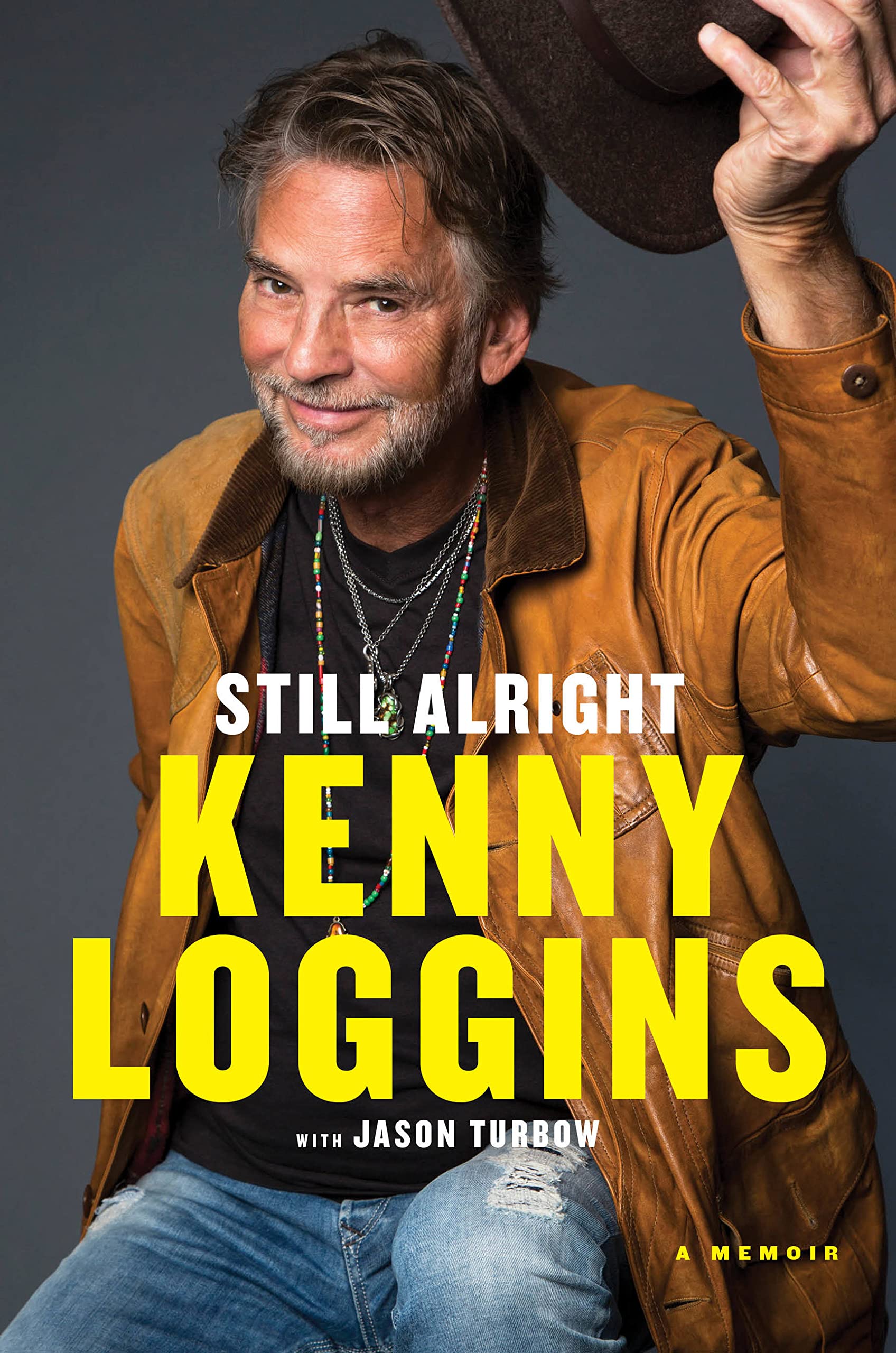 Loggins has written his memoir, Still Alright, that arrived June 14, 2022, from Hachette Books. The award-winning singer-songwriter is collaborating with author Jason Turbow.
From the Jan. 12 book announcement: Loggins has released twelve platinum albums, and served as a pivotal figure in the folk-rock movement of the early '70s when he paired with former Buffalo Springfield member Jim Messina. He recruited Stevie Nicks for the classic duet "Whenever I Call You 'Friend,'" then pivoted to smooth rock in teaming up with Michael McDonald on their back-to-back Grammy-winning hits "What a Fool Believes" and "This Is It" (a seminal moment in the history of what would come to be known as Yacht Rock). In the '80s, Loggins became the king of soundtracks with hit recordings for Caddyshack, Footloose, and Top Gun; and was one of the many superstar voices on the global hit, "We Are the World."
In Still Alright, Loggins gives fans a candid and entertaining perspective on his life and career as one of the most noteworthy musicians of the 1970s and '80s. He provides an abundance of compelling, insightful, and amusing behind-the-scenes tales. Loggins also addresses the challenges and obstacles of his life and work—including two marriages that ended in divorce; a difficult but motivating relationship with the older brother for which "Danny's Song" is named; struggles with addiction; and the revelations of turning seventy—he turned 74 on Jan. 7—and coming to terms with his rock-star persona and his true self.
"Writing this book and piecing together the moments of my life has been a really eye-opening experience for me," says Loggins. "It's almost like therapy, to get to look at how honest I can be. How honest can I be about my motivations, my reactions to certain relationships and circumstances, what did I learn, and how did it affect my music."
Related: Our Album Rewind of Loggins & Messina's On Stage
Turbow is the author of several books on Major League Baseball. He has written for The New York Times, The Wall Street Journal, and SI.com, among many publications.

Latest posts by Best Classic Bands Staff
(see all)