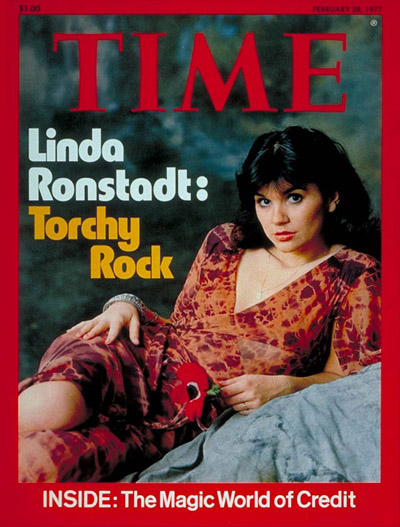 The third time was the charm. "You're No Good" first hit the charts by soul singer Betty Everett in 1963. It only reached #51 on the Billboard Hot 100 but did get as high as #5 on the Cashbox R&B chart. The Swinging Blue Jeans took the song to #3 in the U.K. in 1964, but only managed to reach #97 on the Hot 100 on the strength of some regional radio play. The song was written by Clint Ballard, Jr., who also wrote "Game of Love" which became a #1 hit for Wayne Fontana and the Mindbenders.
On February 15, 1975, "You're No Good" became Linda Ronstadt's first and only #1 single. Her band member Kenny Edwards originally suggested she cover the song. She performed it while opening for Neil Young in 1973; and on an episode of The Midnight Special which was broadcast on December 21 of that year. It was a last minute suggestion for her next album when the singer recorded what became Heart Like a Wheel in the summer of 1974, but was already a favorite of her producer Peter Asher from the Swinging Blue Jeans version.
As far as recording the hit version, the second time was the charm. A first version followed the lead of how she did the song in concert. "We played it at a faster tempo live, which we did on that recording. It was just the wrong groove for me. I don't think I knew how to phrase around [the players] – certainly no fault of theirs. They were fantastic."
Watch the powerhouse vocalist perform the song on The Midnight Special in 1973
A later take slowed the tempo down and hit the sweet spot. But even so, Ronstadt would remain critical of her own work on it, as she told the Los Angeles Times in 1983. "I thought the production on 'You're No Good' was very good but I didn't sing it very well. As a song it was just an afterthought. It's not the kind of song I got a lot of satisfaction out of singing."
Related: Our Album Rewind of Heart Like a Wheel
The single did set a pattern with Ronstadt's next Top 10 hits of covering songs by older artists like "When Will I Be Loved (#2; from The Everly Brothers), "Heat Wave" (#5; from Martha and the Vandellas), "It's So Easy" (#5; from Buddy Holly), "Blue Bayou" (#3; from Roy Orbison) and "Ooh Baby Baby" (#7; from Smokey Robinson and the Miracles).
If you're a new Best Classic Bands reader, we'd be grateful if you would Like our Facebook page and/or bookmark our Home page.
On this day Heart Like a Wheel also went to #1 on the Top 200 and was certified double platinum for sales of more than two million copies. It broke Ronstadt through to a long and diverse career.
Listen to the hit recorded version
Ronstadt earned 14 Top 20 singles in her career including "Different Drum" with the Stone Poneys and her duets with Aaron Neville.
Related: Our interview with Ronstadt on the Southern Cal music scene

Latest posts by Best Classic Bands Staff
(see all)