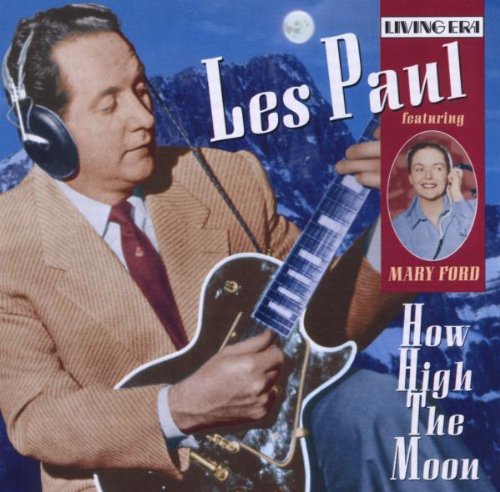 Although he never played rock 'n' roll music, Lester William Polsfuss, aka Les Paul, born on June 9, 1915, in Waukesha, WI, was a key figure in the music's development, named as an "architect" of its sound when the guitarist and inventor was inducted into the Rock and Roll Hall of Fame in 1988. Best known as the developer of the first solid-body electric guitar, it's one of many innovations that Paul created.
His first was the harmonica rack he patented in his early teens that enabled users to use both hands to also play the guitar simultaneously, best known for its use by Bob Dylan. In the late 1930s Paul began experimenting with a solid-body guitar design that would reduce the feedback and distortion of amplified acoustic guitars and increase sustain. The Gibson Les Paul guitar model became a favorite of such famed players as Jimmy Page, Duane Allman, Billy Gibbons and many others.
He also invented multitrack recording, developed the first eight-track recorder, pioneered tape delay and incorporated numerous innovations into studio mixing boards. His biggest success as a performer was as a duo with his second wife, singer Mary Ford, scoring such #1 songs as "How High The Moon" and "Vaya Con Dios" from the late 1940s into the early '50s. From the mid-1980s until not long before he passed away on August 12, 2009, he played weekly shows at the New York City clubs Fat Tuesday and Iridium to which countless guitarists he had influenced made pilgrimages to pay their respects.
Watch one of those with Steve Miller
Paul was awarded the National Medal of Arts by President George W. Bush in 2007. Among his many honors was induction into the Songwriters Hall of Fame (2005) and National Inventors Hall of Fame (also in 2005). He died on August 12, 2009, at age 94 and is buried in his Wisconsin hometown.
Related: First generation rockers: Who's still with us?

Latest posts by Best Classic Bands Staff
(see all)