How Led Zeppelin Were Convinced to Release 'Whole Lotta Love' as a Single
by Greg Brodsky
Any Jimmy Page sighting is a good sighting. And though we'd prefer it to be onstage or in a recording studio, we'll take what we can get. Like this photo, for instance, of Page grinning broadly recently with a fellow whom you might not recognize. It's the guitar legend pictured with his friend of more than five decades, Jerry Greenberg. Who, you ask? In 1974, at age 32, Greenberg was named the President of Atlantic Records, the youngest president of a major U.S. record label.
Greenberg oversaw Atlantic's day-to-day operations during what many will define as the bullseye of what we now call the classic rock era… the 1970s period that spearheaded the development of superstar rock bands like Led Zeppelin on FM radio and led to huge album sales and arena and stadium tours.
Greenberg has a documentary in the works, tentatively titled Man Behind the Music, which devotes much of its time to many of the acts that he signed and with which he had a huge hand in their development–including Foreigner, ABBA, Genesis and Motorhead–as well as dozens of others that he worked closely with.
While Greenberg didn't personally sign Led Zeppelin–that was Atlantic's legendary producer Jerry Wexler–he helped establish the band's legacy. When their second album, Led Zeppelin II, was released in October 1969, the group didn't have any history at Top 40 radio.
"All of a sudden, there's a track, 'Whole Lotta Love' which is getting enormous exposure on FM station," says Greenberg.
As the label's head of radio promotion at the time, Greenberg recognized that the song wouldn't be an AM radio hit at its existing 5:33 length because it didn't fit the shorter lengths that were essentially required by Top 40 programmers for their format.
Once the band and its manager, Peter Grant, gave their OK, Greenberg suggested a fairly drastic edit, trimming the single to a more "manageable" 3:05. Says Greenberg: "I put the record on the turntable, put the needle down. I watched the clock and at 2:45 they happen to be at the hook… 'I wanna whole lotta love… whole lotta love…'
"I just faded the song out," he says, by significantly reducing the song's instrumental portion while retaining part of Page's masterful solo. They put it out on November 7, 1969, and in Greenberg's words, "the record explodes," ultimately reaching #4 in the U.S. (and #1 in several European countries).
Related: Listings for 100s of classic rock tours
Related: When Jimmy Page got his legendary guitar case back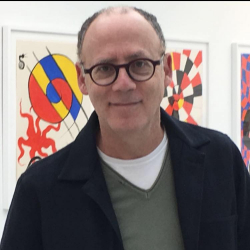 Latest posts by Greg Brodsky
(see all)