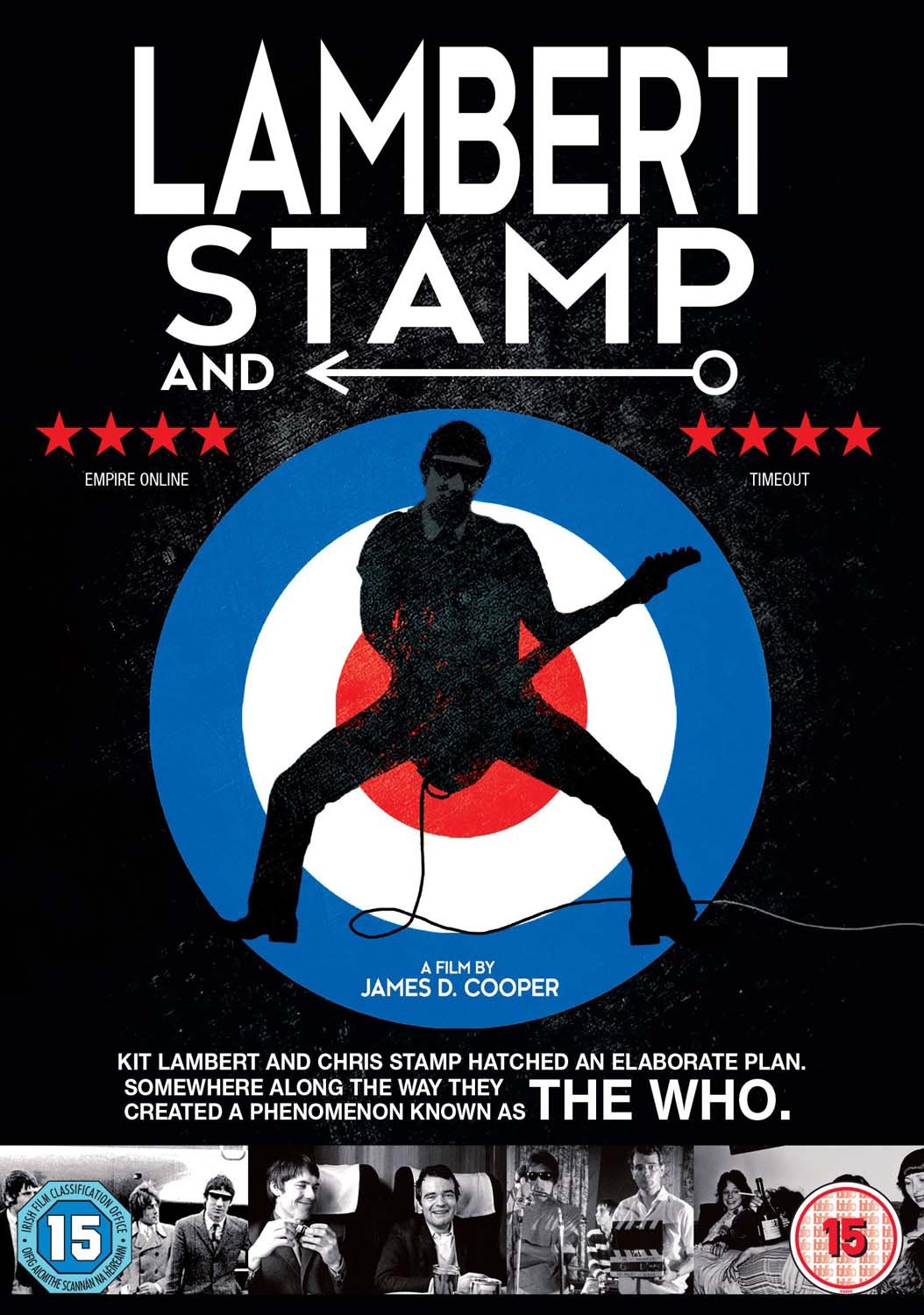 Around the same time the Beatles movie Help! sparked the creation of the Monkees, two aspiring filmmakers in London decided making a rock movie was the way to launch their own careers. Just two little problems: they had no clue what they were doing, and they needed a band.
These wannabes, Kit Lambert and Chris Stamp, spent months rejecting clones and the untalented before stumbling upon the High Numbers. Despite being unconnected rock novices, they recognized the diamond in a beer-soaked rough and blustered their way into managing the band. And the rest is now, thanks to an insightful 2014 documentary, Lambert & Stamp, finally and finely detailed history.
The band returned to their previous name, The Who, in part because those three letters allowed for more of a presence on posters.
Stamp – who was interviewed for the film before he died at 70 on November 24, 2012 – and the two surviving band members, Pete Townshend and Roger Daltrey, tell their sides of this complicated story. They're helped by some bystanders who were there from the beginning, including Stamp's brother, the actor Terence; Townshend's roommate Richard Barnes; and Daltrey's wife Heather.
The footage both of early Who performances and London life in the swinging '60s is riveting. Watch especially for the appearance of Jimi Hendrix, who is seen committing to sign to a nonexistent label, which Lambert and Stamp then have to figure out how to start. Marvel as you watch the plates spin!
When it comes to the Who, you see exactly what Lambert and Stamp did: unpolished passion. Keith Moon makes the Muppets' Animal look like the sedate one. John Entwistle comes across as the Who's equivalent of The Quiet Beatle. Daltrey goes from awkward and undefined to confident and commanding. And Townshend's musical genius matures, in part shaped by Lambert.
Lambert, who died on April 7, 1981, at just 45, is in some ways the film's most intriguing presence. His classical music background – he's the son of a famous composer/conductor – helps him lead Townshend toward the groundbreaking rock opera Tommy. But a painful and irrevocable break occurs between the band and its managers, due in part to Lambert's careless inability to read the power shift amongst the players. To Lambert, the late '60s is the time to make that movie they'd been talking about for years, and to make it not about the band's beginnings, but Tommy.
Watch the film's trailer
Related: Townshend discussed Lambert and other topics in this 1974 "lost" interview

Latest posts by Laura Huntt Foti
(see all)