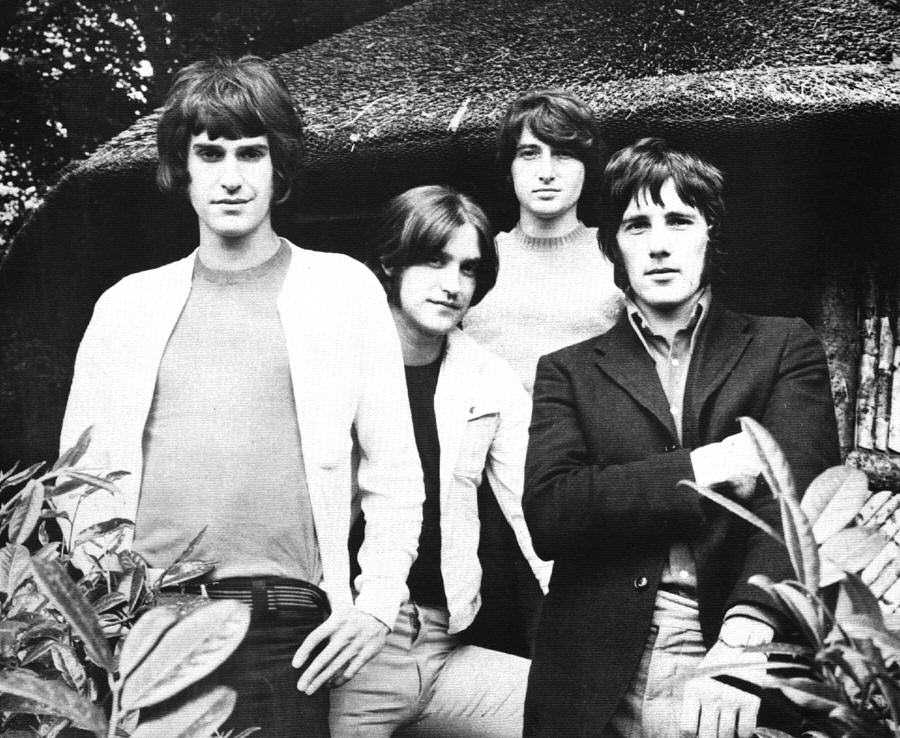 It's one of the great shames of 1960s rock: From 1965 to '69, The Kinks were banned from playing in America for reasons, having to do with their '65 debut U.S. tour, that still remain unclear. When they finally were able to return, their first U.S. appearance was at the Fillmore East in New York City, opening for Spirit on this day in 1969.
The '65 tour of America was something of a mess from the start. The Kinks were supposed to share a bill with the Moody Blues, who were unable to get visas. Accounts vary, but it seems a new slate of 17 shows was cobbled together, five of which ended up being canceled for poor ticket sales. The tour promoter and the band's management squabbled, and the band supposedly refused to take the stage in San Francisco. Then at a date in Sacramento, they played an extended take of "You Really Got Me" for either all or part of the set, or maybe they didn't play in Sacramento; again, details are sketchy and contradictory. (Unrelated to the ban was the night they almost spent at the home of future serial killer John Wayne Gacy. Read our item on that here.)
There was also a backstage kerfuffle between a man who said he worked for the show and Ray Davies on the set of the Dick Clark-produced music TV show Where The Action Is. The man subjected Davies to an anti-English rant, and as Ray explains in his book X-Ray, he threatened, "'Once I file my report on you guys, you'll never work in the U.S.A. again. You're gonna find out just how powerful America is, you limey bastard!' The rest is a blur. However, I do recall being pushed and swinging a punch and being punched back." It's also been reported that the band never paid its American Federation of Musicians (AFM) and/or American Federation of Television and Radio Artists fees for the show… and/or other AFM fees.
"The reason we got banned was a mixture of bad agency, bad management, bad luck, and bad behavior…. So we deserved everything we got," Davies explained. "But it got lifted four years later. We literally signed a confession – it was a confessional. We didn't even read it."
Watch Ray Davies talk about the ban
It did keep the band from promoting the music from one of its most creatively fertile eras – from Face to Face to Arthur – by playing live in America. Then again, by the 1980s the Kinks had risen to become an arena act in the U.S. And the whole squalid "ban" mess fits right into the group's and Ray's fascinating history and relationship with fame, success and the music business.
Related: About those 2018 reunion rumors…
Watch the Kinks appear on the TV music show Shindig during its ill-starred '65 tour…
Related: Kinks' Everybody's in Show-Biz reissue – Review

Latest posts by Best Classic Bands Staff
(see all)