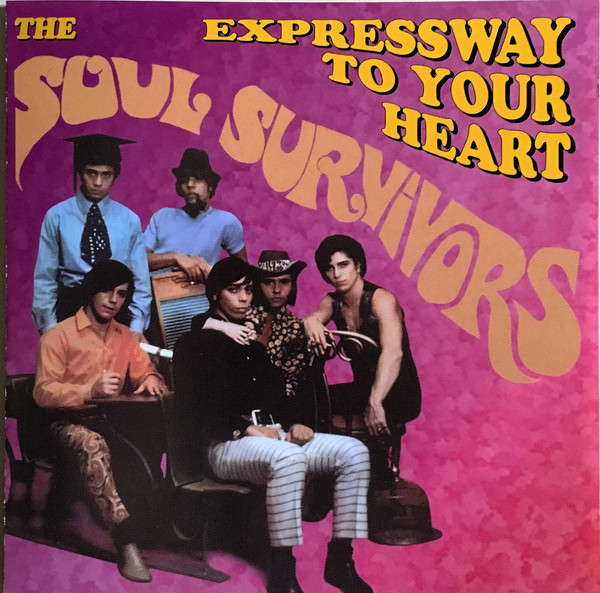 Kenny Jeremiah, the lead singer of the Soul Survivors, who scored a 1967 radio hit with "Expressway to Your Heart," died December 4, 2020, at age 78. His death, from the Covid-19 virus, was reported by his brother, Al. The place of death was not known; he last posted on his Facebook page on November 7. He was still performing as recently as that month.
Jeremiah formed the soul music group in 1964 with brothers Richie Ingui and Charlie Ingui in New York City, three white guys who grew up listening to the R&B vocal groups of the '50s. (The three were originally in a band called the Dedications, formed in 1962.) The Soul Survivors signed with Crimson Records in Philadelphia, a label co-owned by Philly DJ Jerry Blavat.
Blavat arranged for the group (which relocated to Philly after drawing large crowds there) to sing "Expressway," written and produced by the newcomers Gamble and Huff. The tune, with a "You've Lost That Lovin' Feeling" vibe to it, was released as a single in July 1967. It ultimately reached #4 in Billboard, and not surprisingly, #3 on the R&B chart.
Related: The top radio hits of 1967
The Soul Survivors broke up in 1970, although the Ingui brothers eventually performed under the name again, as well as with other groups.
Richie Ingui died on January 13, 2017. The cause of death was heart failure. Ingui was 69.
Jeremiah went on to record with the disco group Shirley & Company, which topped the U.S. dance chart in 1975 with "Shame Shame Shame."
The bio on his website notes that he spent much of the 1980s on the popular Jersey Shore circuit and continued to perform in 2020.
Related: Musicians we've lost in 2020

Latest posts by Best Classic Bands Staff
(see all)