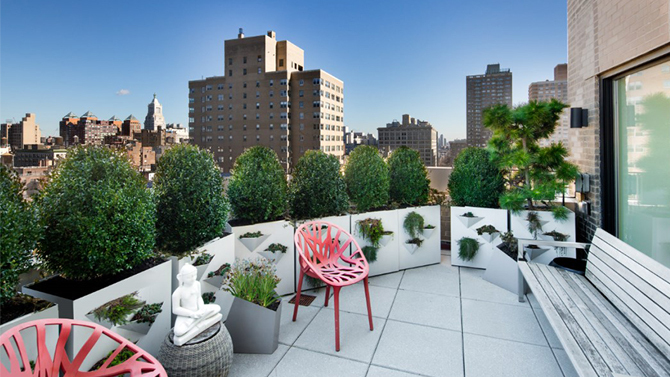 Would you happen to be a big fan of the Rolling Stones with very deep pockets? Or wish you were? Well, here's a nice and also very useful bit of classic rock memorabilia up for sale: Keith Richards' Greenwich Village penthouse apartment.
Okay, Keith and wife Patti Hansen only had the place for two years (over which they've upped its price from $10.5 million to a cool $12, 230,000 – one wonders how much of that is the sizzle of celebrity association). But this 2,700 square foot duplex in a vintage Art Deco building at the apex of lower Fifth Avenue's "Gold Coast" adjacent to Washington Square Park will certainly enable you to live like a rock star even if you weren't buying it from one of rock music's original and still reigning rock superstars.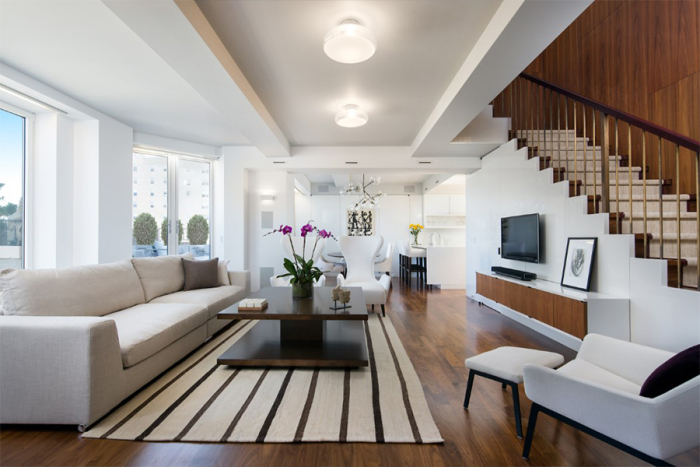 For your dozen or so millions you don't just get a room with a view but rooms with views indeed of Manhattan in two directions from three terraces. The high-in-the sky joint has three and potentially four bedrooms and as many bathrooms, and an open and airy living, dining and entertaining space that runs "a downright impressive 47-foot stretch from end to end with warm walnut-toned hardwood floors, bright white walls, and panoramic skyline views through over-sized windows," reports Variety blogger Mark David, who offers the in-depth scoop on the abode here.
He also notes, "Listing details show the penthouse carries mouth-drying monthly maintenance charges of $8,181, an amount, according to this property gossip's bejeweled abacus, it would take a $9-per-hour New York State minimum wage worker nearly six months to earn in pre-tax wages." A bit rich for our blood, but if you have the lucre….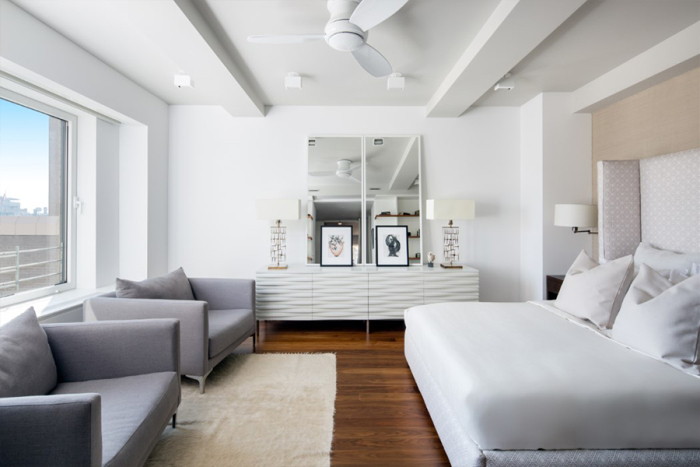 Richards obviously loves the neighborhood. For many years he and Patti and their brood lived in another penthouse just a few blocks away at Fourth St. and Broadway, in real rock'n'roll fashion up above the Downtown Manhattan location of the Tower Records store as well as the offices of Island Records. He also owns his famed English manor Redlands outside of London, an estate in Weston, CT where he spends most of his time, and a villa on the private Parrot Cay islet in the Turks and Caicos Islands.

Latest posts by Best Classic Bands Staff
(see all)