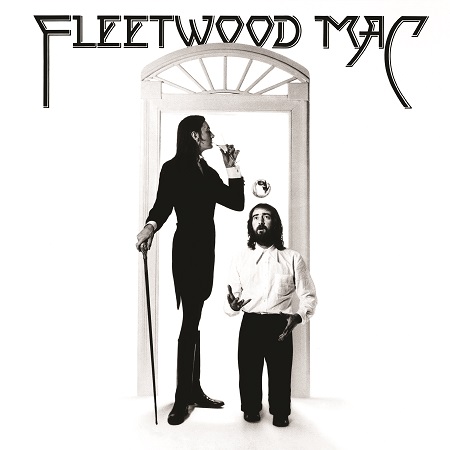 Keith Olsen, who produced such legendary rock albums as Fleetwood Mac's 1975 self-titled release, Pat Benatar's 1980 Crimes of Passion, and Rick Springfield's #1 single, "Jessie's Girl," among many others, died March 9, 2020, at his home in Genoa, Nev., as a result of cardiac arrest. He was 74.
Olsen became one of Los Angeles' most sought-after producers in the classic rock era of the '70s and '80s and into the '90s, working with such legendary artists as Scorpions (Crazy World), Ozzy Osbourne (No Rest For the Wicked with Roy Thomas Baker), the Grateful Dead (Terrapin Station), and Foreigner (Double Vision with Mick Jones and Ian McDonald).
Scorpions paid tribute to Olsen on their social media accounts, writing, "Keith was a wonderful guy and the making of Crazy World was such an inspiring journey, containing outstanding songs like 'Wind of Change' and 'Send Me an Angel,' which had the Keith Olsen touch on every note. RIP Keith… You live on in the music."
In his tribute to Olsen, Springfield wrote, "I remember playing him my demos and he picked 'Jessie's Girl' out of a batch of 15 songs and said, 'This is a hit.'"
In Kent Hartman's book, Goodnight, L.A.: The Rise and Fall of Classic Rock–The Untold Story From Inside the Legendary Recording Studios, the author tells the story of Olsen's collaboration with Fleetwood Mac's new lineup for their huge 1975 release. Olsen had produced the 1973 Buckingham Nicks album, which had led to the duo joining Mac. He was then selected to produce the group's new album with the band.
"After the basic instrumental tracking had been completed, it came time to add the vocals," writes Hartman. "Between Nicks' unique vibrato and innate storytelling ability, Buckingham's three-octave-plus range and lead-singer-like instincts, and Christine McVie's languid, breathy style, Olsen could not have been more pleased. To have one good singer on an album project was a relief, to have two was a welcomed rarity, but to have three pro-quality vocalists–and songwriters–all in one band was nothing short of a bonanza."
Olsen served as the album's co-producer with the band, and as its engineer. "Fleetwood Mac was maybe the best thing he had ever heard," writes Hartman. The album included such favorites as "Landslide," "Say You Love Me" and "Rhiannon."
In 1976, "almost fifteen months after its release, the LP made it all the way to the number-one spot on the Billboard Top 200."
While that should have cemented Olsen's status with the band, events proved otherwise. On the very day the album hit #1, Olsen's mail included a check for $5,000 from the band. Olsen was a profit participant on the album, but this wasn't a bonus. Hartman told Best Classic Bands, "It was a buyout, written on the back of the check in fine print." The precise language, as noted in Goodnight, L.A.: "Endorsement of this check relinquishes all rights and privileges for Reprise album number K54043." Hartman had never heard that story before. "It stunned Olsen," he says. "Here's $5,000, now go away." Olsen filed a seven-figure lawsuit and ultimately reached an out-of-court settlement.
Related: Our interview with author Kent Hartman
Following that "divorce" with Fleetwood Mac, Olsen's production career blossomed and he oversaw huge projects for a diverse list of superstars including Santana, Ozzy Osbourne, Heart, .38 Special, Starship, and Whitesnake, among many others.
Keith Olsen…R.I.P. Dear Friend… pic.twitter.com/jJSr5ZFkLq

— David Coverdale (@davidcoverdale) March 9, 2020
1) My amazing and talented friend Keith Olsen has passed away. Such a gifted producer. And later on a wonderful guy. Ha, ha… he could be a bit of a pistol in the studio but that was part of his talent. Sticking to his guns when some whiny artist (me) would say, "I don't think pic.twitter.com/5g2Jd6sLhA

— Rick Springfield (@rickspringfield) March 10, 2020
"Make sure you're good at what you're doing," Olsen said in an interview. "Practice, practice, practice until you're great."
Watch a 2014 interview with Olsen

Latest posts by Best Classic Bands Staff
(see all)