One of the most-photographed women of a generation, Kate Moss, has taken on a most unlikely role: channeling Elvis Presley. A just-released (Dec. 9) video for the title track of the recent album, The Wonder of You: Elvis Presley With the Royal Philharmonic Orchestra, features the famous model lip synching to the title track.
From the Legacy Recordings announcement: "With clothes and imagery that draw inspiration from existing Elvis photographs and footage, the video is the first original music video for an Elvis Presley track produced in this decade.
"Filmed at the legendary Abbey Road Studios, where the album was recorded, the video was conceptualised by Vaughan Arnell of Moxie Pictures who discovered a striking resemblance between classic Elvis Presley images and some of Kate Moss' most famous fashion shots.
"The video [features] Moss performing in styles inspired by four memorable Elvis Presley looks including the black leather suit made famous in his 1968 Comeback Special. The modern interpretation has been recreated as a jumpsuit which was custom made for Kate Moss."
Related: Our look back at Presley's '68 Comeback Special
Kate Moss said: "I was so excited to be asked to be involved in this project, anything for Elvis…"
The album debuted at #1 in the U.K. and follows last year's If I Can Dream: Elvis Presley With the Royal Philharmonic Orchestra, which Sony notes has sold over 1.5 million copies.
Like its predecessor, The Wonder of You takes existing recordings of Presley's voice and grafts them to new orchestral accompaniment. The album spans a variety of musical styles that Elvis embraced, from rock and gospel to country and ballads. Standout tracks include newly created versions of "A Big Hunk O' Love," "Amazing Grace," "Kentucky Rain," "Always On My Mind" and "I've Got a Thing About You Baby."
The Wonder of You: Elvis Presley With the Royal Philharmonic Orchestra is available on CD, 150-gram gatefold 2-LP and digital formats. A deluxe version of the album includes a CD with two additional tracks, two 150-gram LPs in a gatefold package, a poster and a 12-page booklet.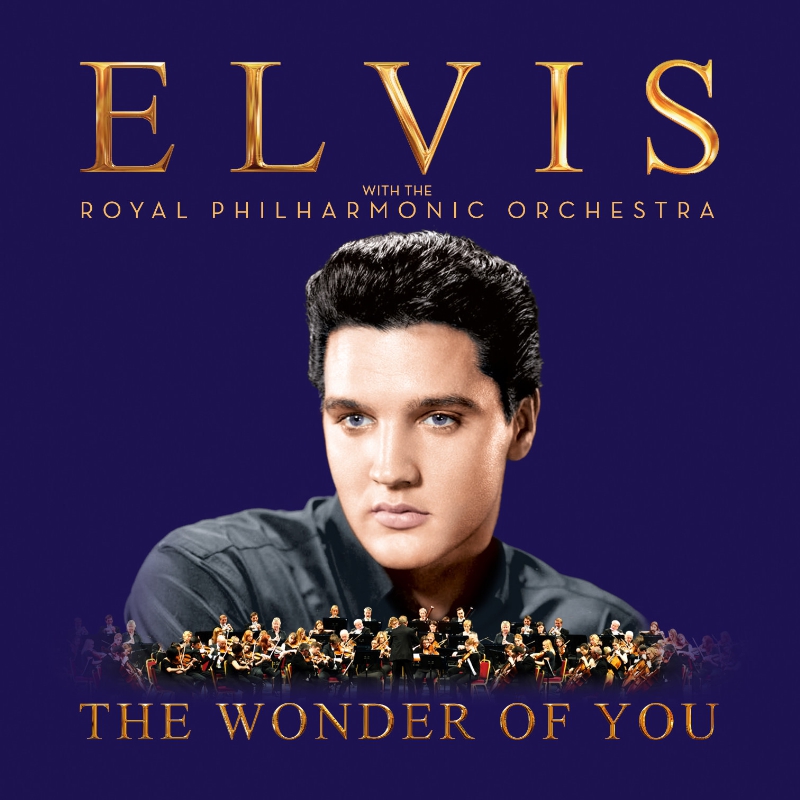 Track Listing
A Big Hunk O' Love
I've Got A Thing About You Baby
Suspicious Minds
Don't
I Just Can't Help Believin'
Just Pretend
Love Letters
Amazing Grace
Starting Today
Kentucky Rain
Memories
Let It Be Me
Always On My Mind
The Wonder Of You
BONUS TRACK:
Just Pretend [duet with Helene Fischer]
Don't miss a post! Sign up for Best Classic Bands' Newsletter; form is on every page.

Latest posts by Best Classic Bands Staff
(see all)