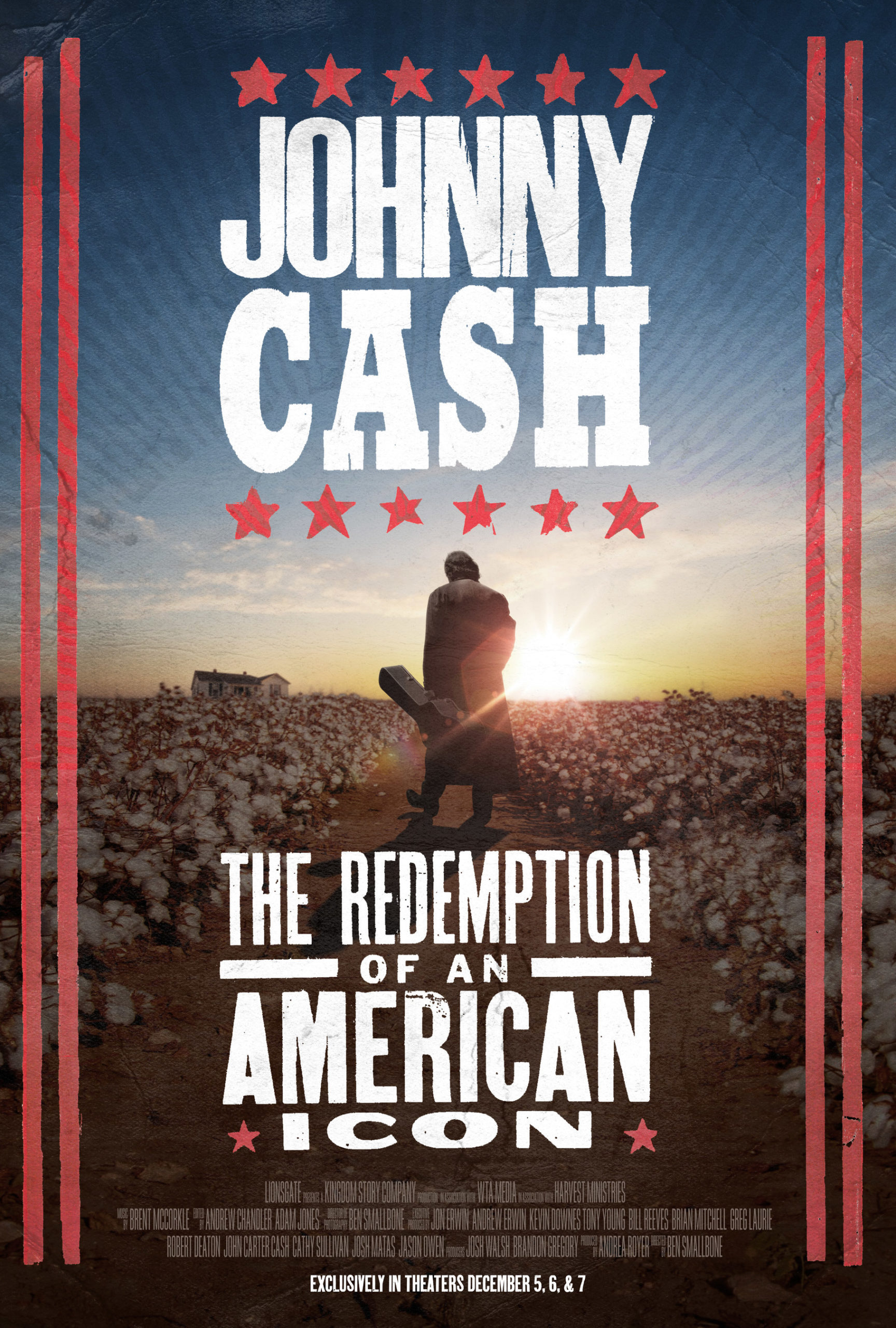 A new documentary, Johnny Cash: The Redemption of an American Icon, will screen in theaters on December 5-7 only. The film is a collaboration between Fathom Events, Kingdom Story Company, WTA Media and Harvest Ministries with Greg Laurie, whose book of the same title was published in 2019.
"Johnny Cash is an American icon who undoubtedly shaped the musical landscape. Behind the fame is the true story of a man who was haunted by his own inner demons, and through facing them, and ultimately found an unshakable faith in God," said producer Jon Erwin in a press announcement.
"I think of all the documentaries made about my dad, he'd be most excited about this one," said Cash's son, John Carter Cash, about the film. Tickets are on sale here.
Related: When Johnny Cash played for San Francisco's hippie crowd
Cash's family granted the filmmakers access to a hundred tapes originally recorded while Cash was working on his autobiography, but never shared outside the family before. The tapes unwrap a period in Cash's life while he recorded his album, Man In Black, and battled some personal demons. Marty Stuart, Wynonna Judd, Tim McGraw and others offer insights. The documentary, according to the promotional materials, follows Cash on his road to redemption, which led to an "unshakable faith" that stayed with him for the rest of his life.
Listen to an early Johnny Cash gospel recording
Latest posts by Harvey Kubernik
(see all)