John Stewart's Legacy: From a Trio to 'Daydream' to 'Gold'
by Greg Brodsky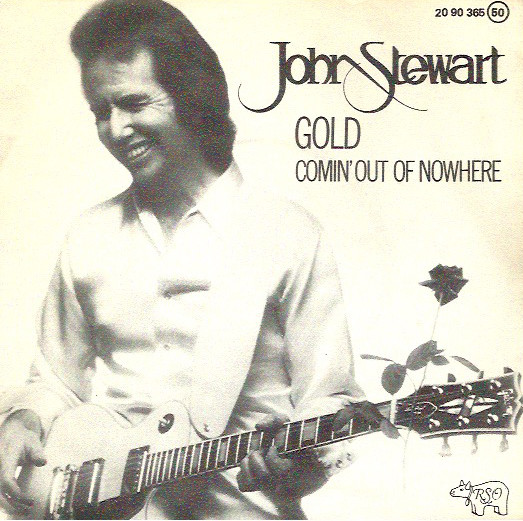 As a musician in his early twenties, John Stewart was accustomed to seeing his recordings among the very top sellers in the U.S. as a member of the renowned Kingston Trio. Stewart joined the folk revival group as a 21-year-old in 1961 when he replaced original member Dave Guard to team with mainstays Bob Shane and Nick Reynolds. And over the next six years, the threesome released a dozen albums, several of which reached the Top 10 on Billboard. However, as teen audiences began to discover rock 'n' roll, the trio's sales slowed and they went their separate ways. It would be another 15 years — in 1979 — before Stewart would again reach that kind of success as a recording artist, collaborating with members of Fleetwood Mac. But before then, he wrote a song that many would call their favorite Monkees single.
The deep-voiced Stewart was born on Sept. 5, 1939, in Southern California. While a member of a group called the Cumberland Three, the singer-songwriter wrote several songs that were recorded by the Kingston Trio. His subsequent tenure with the well established group, writes Steve Kosareff in a biography of Stewart, was a mixed blessing.
"Successful at bringing a new burst of energy to the group with his songwriting, arranging and performing abilities," Kosareff writes, "he was also stymied by his inability to move the group in a new direction to evolve and remain fresh. His role in the group as manager Frank Werber saw it was as a hired hand — and, in fact, Stewart was only salaried during his six years with the group and did not share profits."
Watch the Kingston Trio as mystery guests on TV's What's My Line? in 1963. (Their segment begins at the 17:45 mark; that's Stewart on the upper right, Reynolds is seated, with Shane at left)
While planning his departure, Stewart collaborated briefly with another singer-songwriter, John Denver, but things didn't progress. Stewart was woodshedding a composition and, at a party in 1967, he got to talking with producer Chip Douglas.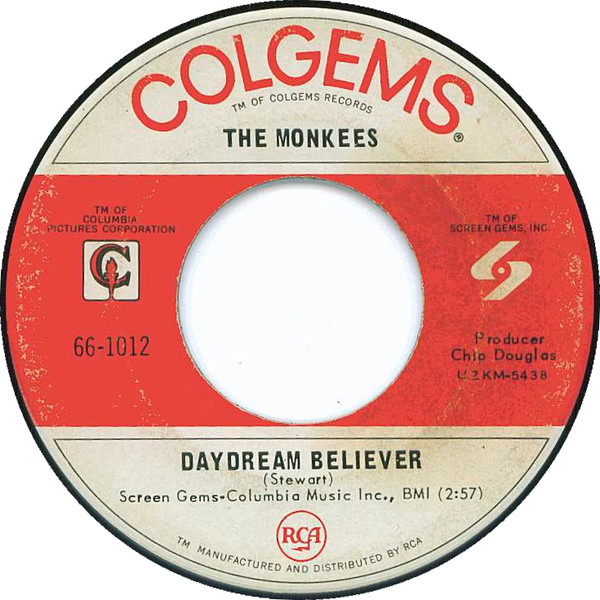 In a 2006 interview, Stewart recalled being asked, "Got any songs for the Monkees?" and he played the song he had written. Douglas loved it and Stewart gave him a tape of his home recording. Three days later, Douglas said the group wanted to record the song but the label needed a song lyric to be changed: "… how funky I can be" needed to become "how happy I can be." The song, "Daydream Believer," with lead vocals by Davy Jones, became the Monkees' third #1 single.
Related: The #1 singles of 1967
Listen to Stewart's own recording of his song, with "funky" instead of "happy"
At around that time, he met a singer named Buffy Ford, who would later become his wife, and in 1968, the pair was selected to serve as a warm-up act, of sorts, for Robert F. Kennedy's presidential campaign appearances. (Stewart had met RFK while on tour with the Trio several years earlier when the latter was serving as Attorney General in his brother's administration.)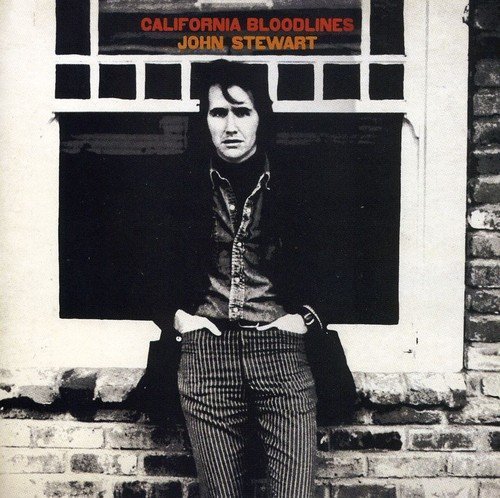 Stewart's 1969 album for Capitol, California Bloodlines, was recorded at the same Nashville studio and with many of the same musicians as Bob Dylan's Nashville Skyline, which was released almost simultaneously.
Though Stewart's LP was acclaimed by critics — Rolling Stone named it one of the 200 best albums of all time — it failed to click with record buyers.
Watch Stewart perform "Mother Country" from California Bloodlines
Stewart would go on to record and release dozens of solo albums. Several of his LPs of the early '70s featured such great session players as Danny Kortchmar, Russ Kunkel, Waddy Wachtel and Leland Sklar, as well as rising singer-songwriters Carole King and James Taylor. Stewart bounced among several major labels but failed to achieve much chart success.
In 1979, RSO Records teamed Stewart with Lindsey Buckingham who, writes, Kosareff, "learned to play acoustic guitar licks like a banjo by listening to John on Kingston Trio records. The two men worked well together, but Buckingham's attention was diverted by Fleetwood Mac demands [Tusk, the two-LP follow-up to Rumours] and he had little time to left to work on the album." The result was Bombs Away Dream Babies.
For the album's first single, "Gold," Buckingham had enlisted his Mac bandmate Stevie Nicks. Kosareff refers to the song's lyrics as "an indictment of the music industry."
Nevertheless, the added star power helped RSO get the song on the radio and the single entered the chart on May 19 at #75. Five weeks later, it had jumped all the way to #22 and by August 4 it became a top 5 hit. The LP was also a success, reaching as high as #10 on Billboard that summer, finally delivering the commercial success that many felt Stewart, who turned 40 that September 5 had long been due.
There were two more singles, including another duet with Nicks on "Midnight Wind." A 1980 follow-up album, despite contributions from such popular singers as Linda Ronstadt, Nicolette Larson and Wendy Waldman, failed to click with radio and the public.
Stewart would go on to release more than a dozen more studio LPs, though none were from a major label. His songs were recorded by many well known artists, including Rosanne Cash and Nanci Griffith, and he continued to tour with Buffy Ford, whom he married in 1975. In 2001, he was honored by the World Folk Music Association with their Lifetime Achievement Award.
As Kosareff notes in his biography of Stewart, "During John's subsequent tours it became apparent to fans that something was wrong. His deep beautiful baritone voice… now took on the weaker register of a much older man in his recordings and stage performances. It appeared that he was rapidly aging, but why? What people didn't know is that Stewart was experiencing the beginning of Alzheimer's. Over the next few years while others and Buffy spoke for and drove him to performances, [Stewart] managed to maintain a fairly active touring and recording schedule. In January 2008, he had upcoming gigs scheduled in Arizona and California when he and Buffy visited former Kingston Trio mate, Nick Reynolds and his wife, Leslie in Coronado. The four had formed a close friendship over the past half century ever since the two men first met and worked together. Nick's health was also in decline and the four of them knew it might be the last time the two men saw each other. John and Nick made the most of the visit, reminiscing about the glory days of the Kingston Trio.
"After dinner John and Buffy returned to their hotel room. That night John suffered a massive stroke or brain aneurysm. With the questionable outcome of surgery hanging over the family, John passed away the next day (January 19, 2008] in the same hospital he had been born in 68 years earlier, with family and close friends surrounding him."
"He was a lovely man and a very gentle soul and I guess the only thing you can say today is that the world is less one great songwriter," the Monkees' Micky Dolenz told The Associated Press.
Stewart's recordings are, sadly, not readily available. A collection of 1960s demos was released in 2020 by Omnivore.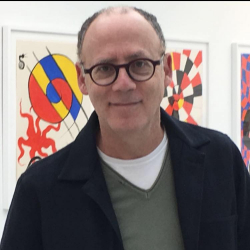 Latest posts by Greg Brodsky
(see all)