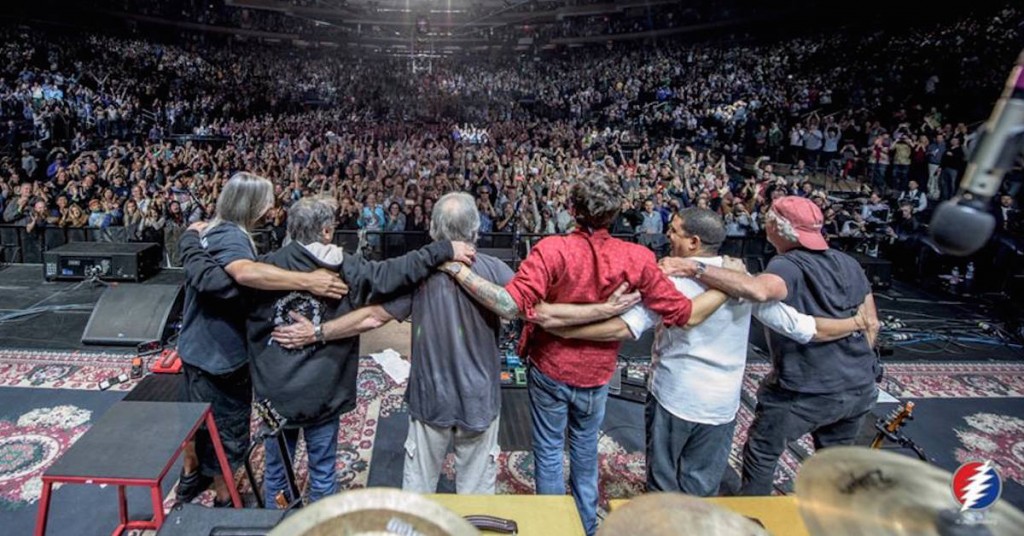 When Dead & Company—the spinoff band featuring original Grateful Dead guitarist/vocalist Bob Weir and drummers Bill Kreutzmann and Mickey Hart—first announced in 2015 that John Mayer would be touring with the band as its lead guitarist and vocalist, many diehard Dead heads were skeptical. How could Mayer, they asked, possibly fill the shoes of the late Jerry Garcia, as beloved an icon as any in the rock world? Although Mayer's guitar chops were unquestionable, and he'd already collaborated with the likes of B.B. King and Eric Clapton (and sat in with the Rolling Stones), Mayer leaned more toward mainstream rock in his own music. Could he really summon the Jerry guitar vibe? Could he sing "Sugaree" and "Wharf Rat" convincingly? Several other guitar players had already worked with the former Dead members (and with the group's bassist Phil Lesh, who decided to pass on joining Dead & Company), some doing their best to imitate Garcia and others giving the music their own spin, but Mayer was a wild card. Would he be able to hold his own in the supersized venues alongside the three Dead stars and the rhythm section of Oteil Burbridge (bass) and Jeff Chimenti (keyboards)? Turns out he could. The fans not only accepted Mayer but embraced him wholly. From the fall of 2015 through July 30, when they played their final summer tour gig at Mountain View, CA's Shoreline Amphitheatre, Mayer won over the Dead Heads at every stop. And now he's thanked them for their hospitality. Mayer's Instagram post…
Whether there will be another Dead & Company tour remains to be seen—as of now no shows are planned—but John Mayer certainly made some new friends among the many thousands who turned up over the past several months, neither he nor they knowing what to expect. A Dead & Company album perhaps?
Don't miss a post! Sign up for Best Classic Bands' Newsletter; form is on every page.

Latest posts by Best Classic Bands Staff
(see all)