John Lennon's 'Imagine' Turns 50: 'Ultimate Collection' Review
by Jeff Burger
Originally a 10-track, 40-minute album, John Lennon's chart-topping Imagine was expanded for a 2018 release to include…well, more than you could have possibly imagined. Four CDs deliver 61 tracks and upwards of four-and-a-half hours of playing time—and that's just for starters. The Imagine: The Ultimate Collection set also includes two Blu-ray discs with 88 additional selections. Among their contents: the original album remixed in 5.1 surround, 24-96 stereo and quadrasonic sound; raw studio mixes, extended album versions, singles, outtakes and so-called "elements" mixes, all in 5.1 and stereo 24-96; and audio interviews with John and Yoko by Elliot Mintz, who served as their spokesman during the 1970s.
An accompanying 120-page hardcover book presents a ton of excellent color and black-and-white photos; lyrics; text from the Mintz interviews; reminiscences by such accompanists as Klaus Voormann, Nicky Hopkins and Jim Keltner; and complete credits—even info on who is playing or singing on each of the tracks on eight-track master recordings. The book also includes Lennon and Ono's detailed comments on each tune. ("'Imagine' is a song conceived in my head without melody," John says, "[It] was inspired by Yoko's Grapefruit.")
The original September 9, 1971 album—which sounds better than ever here, particularly in the surround-sound mixes—ranks with Lennon's best solo work. The word "classic" gets thrown around much too much, but it seems fitting for the widely covered title track, which should need no introduction here. The bestselling single of Lennon's career, it was #3 on Rolling Stone's list of the greatest songs of all time, and was named as one of the 100 most-performed songs of the 20th century by BMI.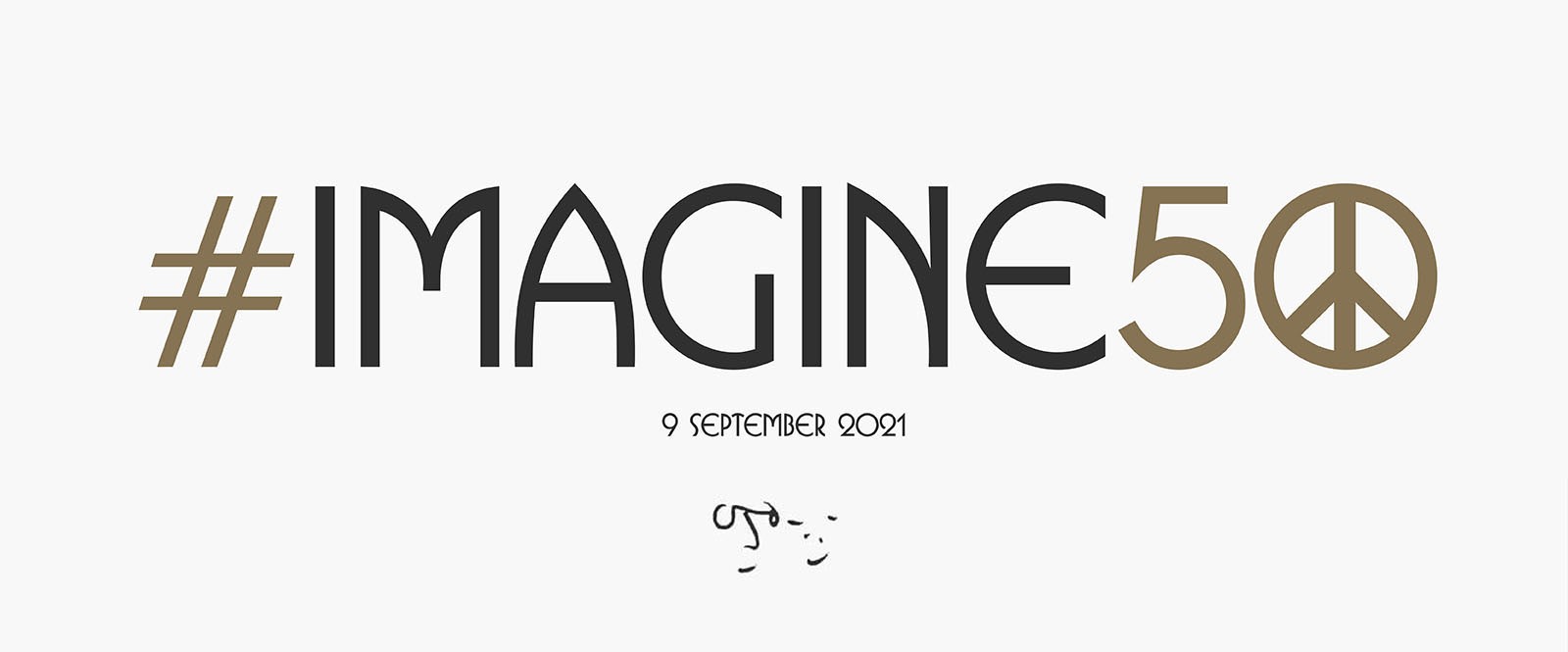 Related: One fan's incredible meeting with John Lennon
A reference to Tricky Dicky aside, the potent "Gimme Some Truth" could have been written yesterday about the Trump era: "I've had enough of reading things by neurotic, psychotic, pig-headed politicians," sings Lennon. "All I want is the truth." Also on the program are the touching, introspective "How?" and the sweet "Oh Yoko!," "Jealous Guy" and "Oh My Love." "Crippled Inside," with its bouncy beat and honky-tonk piano, is arguably a lesser track but is just as catchy as the Beatles' similarly styled "One After 909." "I Don't Wanna Be a Soldier Mama I Don't Wanna Die" and "It's So Hard" deliver more in the way of riffs than melody but both rock hard and embrace excellent guitar work. "How Do You Sleep?" holds up, too, though its jabs at Paul McCartney still sound unnecessarily venomous.
Watch the new "Ultimate Mix" video of "Imagine"
And the demo of the same classic…
The singles and other non-album tracks included here don't shine nearly as brightly as the original album. "Happy Xmas (War Is Over)" remains a great holiday song, but "Power to the People" sounds as dated as its title; "Well…(Baby Please Don't Go)," "God Save Us" and "God Save Oz" are instantly forgettable; and "Do the Oz" is a mess—nearly as unlistenable as Lou Reed's Metal Machine Music, which is saying something.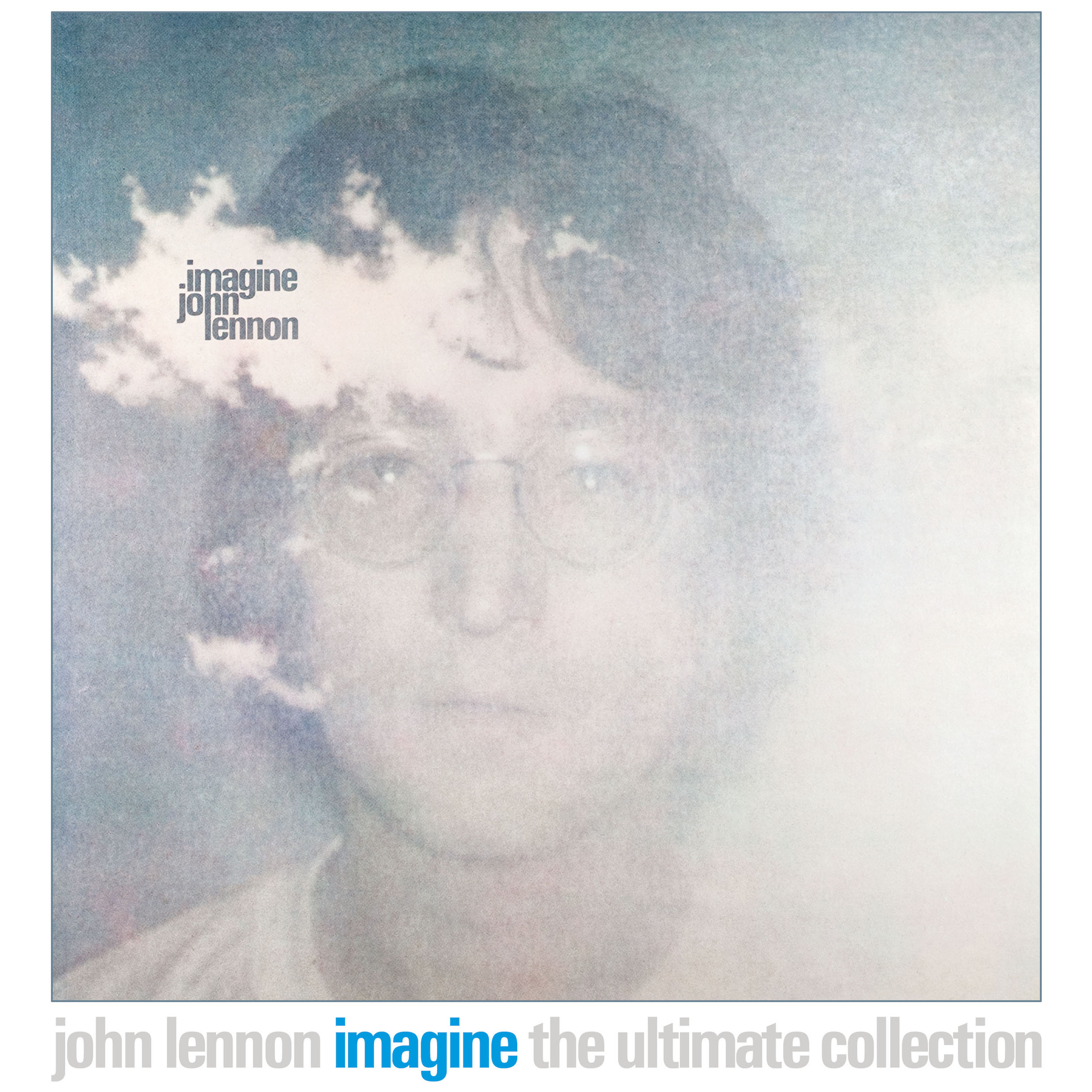 The bulk of this package, however, consists of the alternate mixes and versions of the original album, which Lennon, Yoko Ono and Phil Spector coproduced. The "raw studio mixes," for example, are the original unadorned performances recorded live in the studio; and Rob Stevens, who mixed these versions, gets it right when he says in the liner notes that, "John is directly in front of the listener, and the imperfections are chillingly perfect; the flaws flawless. John's voice, which, in the height of irony, he himself wasn't fond of and often sought to mask with…reverbs and delays, is both ferocious and painfully vulnerable, at times within the same composition."
Also noteworthy are the so-called "ultimate mixes," which Yoko hoped would accomplish three goals, according to the liner notes: "be totally faithful and respectful to the originals, be generally sonically clearer overall, and increase the clarity of John's vocals." They succeed on all counts.
Then there are the "ultimate remixes," which largely improve on the familiar versions. On the original "Imagine," for example, the strings were mixed down to mono; here they're in surround sound or stereo. And on the remixed "Crippled Inside," you can much more clearly hear George Harrison's acoustic guitar on the left channel and Nicky Hopkins' piano on the right.
Perhaps even more interesting are the audio "evolution documentary," which shows how the songs evolved from demo to master, and the "elements mixes," which emphasize certain aspects of the original recordings. On "Jealous Guy," for example, the elements mix features just Hopkins' piano, Voormann's bass and Keltner's drums; and on "Oh My Love," we hear only Lennon's vocals. For four tracks ("Imagine," "It's So Hard," "How Do You Sleep?" and "How?") the elements mix consists just of the string section.
Watch John and the Plastic Ono Band recording "How Do You Sleep?"
Obviously, this sort of release is not for casual listeners, who will not likely be inclined to hand over big bucks to hear umpteen variations of each Imagine track; those people can opt for more modestly priced new editions of Imagine, including a one-CD remaster and a two-CD "deluxe" edition. For good reason, though, some Lennon fans are likely to care about the minutiae and about how he crafted and built some of his finest music. If you're in that group, you're bound to find the bulk of this six-disc set not only enjoyable but endlessly fascinating.
Listen to the "Ultimate Mix" of "Gimme Some Truth"
Listen to Take 3 of "Cripple Inside"
As if this box weren't enough to keep fans busy for a while, a simultaneously released DVD (also available on Blu-ray) offers two contemporaneous John and Yoko films, both of which have been restored and enhanced with remastered 5.1 surround sound. (Note, though, that these films, which were both shot in 16mm, are a tad grainy and not widescreen.)
Imagine includes frequently appealing videos of numerous songs, including all the ones on the LP and some by Yoko, while Gimme Some Truth—the more interesting and revealing of the two movies—documents the making of the album. The disc also offers several extras: raw studio outtakes of "Jealous Guy," "How?" and "Gimme Some Truth," plus video of a Lennon/Ono photo shoot.
Watch the trailer for Gimme Some Truth
George Harrison, Phil Spector, Andy Warhol and Dick Cavett are among those who make appearances in these films. Also featured: an emotionally disturbed and/or LSD-spiced hippie who shows up at Lennon's estate and claims that Beatles songs are messages aimed at him. (John talks gently to him and invites him in for a bite to eat.)
It is a little jarring to watch Lennon sing "imagine no possessions" in his sprawling English country mansion or to see him interrupt tender love songs to curse about what's going on in the control room. That was Lennon, though: full of contradictions but always creative and never boring. Especially on Gimme Some Truth, he seems so alive and so overflowing with great musical ideas. Watching him is a reminder of how sadly his story ended and about how much more he could have created if he'd had the time.
Latest posts by Jeff Burger
(see all)