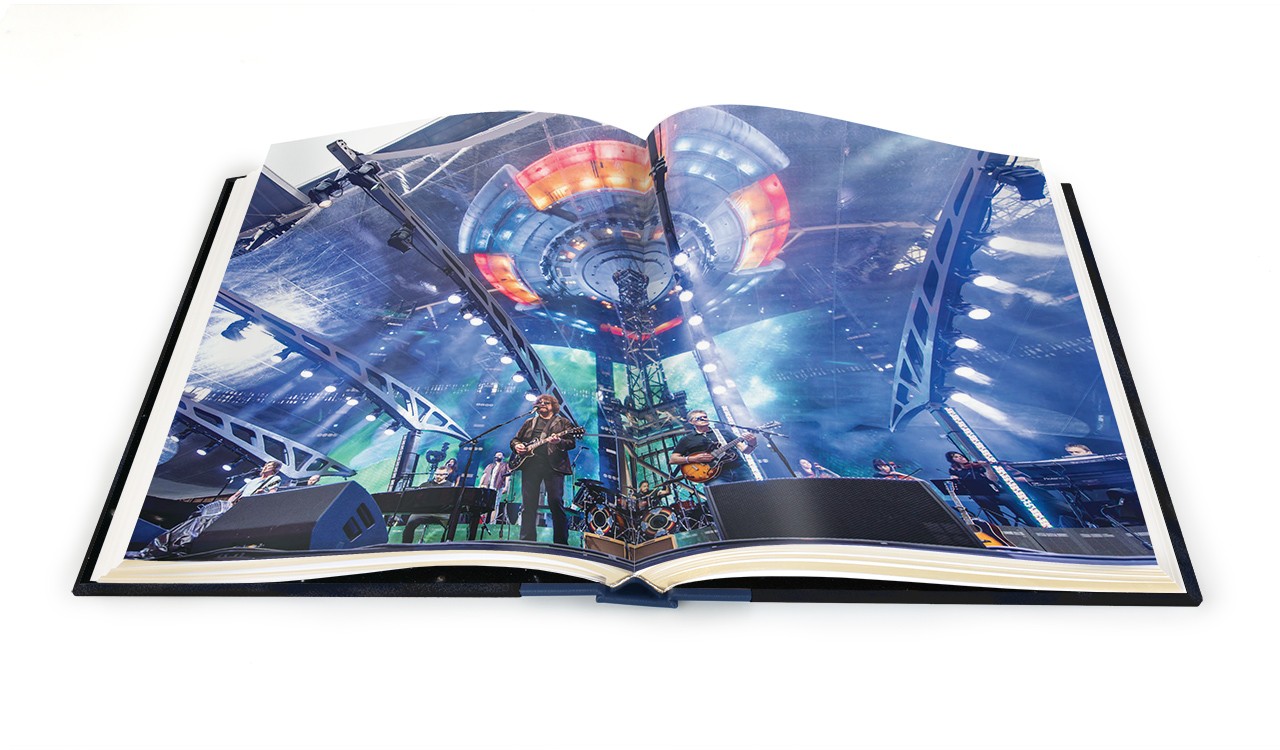 A 2018 book about Jeff Lynne's 2017 Wembley Stadium concert is being re-released as part of the Electric Light Orchestra's 50th Anniversary celebration. The new edition of Wembley or Bust arrives September 14, 2021, via Genesis Publications.
In the announcement, Lynne said, "It means so much to me to release this book during the 50th anniversary of ELO, and four years on from our Wembley Or Bust concert. It was an unforgettable night and I'm excited to relive it with all of you again inside these pages."
The 212-page book celebrates Jeff Lynne's ELO, with extensive photography of the entire production from backstage to the front of the house of their June 24, 2017 concert at London's Wembley Stadium, with original text by Lynne, writing about the concert and reflecting on each of the show's songs.
In his first official book, Lynne reveals the meticulous planning leading up to the concert, and shares the stories behind a career-spanning catalog of songs. In new text for the re-release, Lynne reflects on his formative years growing up and his eventual success with ELO. He also reflects on producing The Beatles' last single, "Free as a Bird," as well as anecdotes from inside one of the greatest supergroups, the Traveling Wilburys. His narration guides the reader through hundreds of exclusive photographs taken specially for the making of the book.
That evening, backed by his 12-piece band, Lynne performed his band's most extensive set list to date. From ELO classic rock hits such as "Mr. Blue Sky," "Evil Woman" and "Livin' Thing," to the Traveling Wilburys' "Handle With Care," the career-spanning concert was performed for a capacity crowd of 60,000.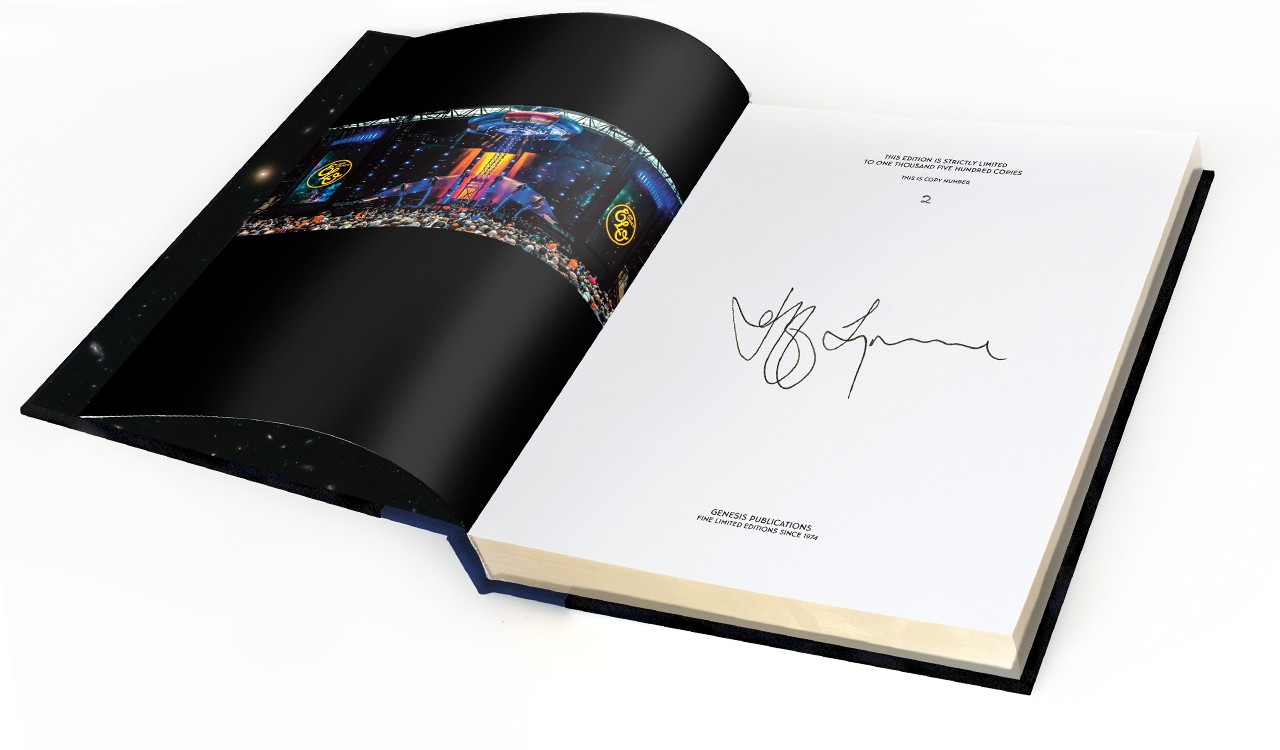 [The original deluxe versions, at a price of £495 and £245 for its two editions, were limited to just 1,500 signed copies from the company that has brought similar lavish books about George Harrison and the Traveling Wilburys. The first 350 copies in the original edition, numbered from 1 to 350, featured a distinctive blue leather quarter binding with gilt foiling and page edging. Additionally, the Deluxe copies included a specially designed ELO spaceship cutout, referencing the model that came with ELO's famous 1977 double album Out of the Blue. The entire set was presented in a cloth-bound solander case, and each copy was individually numbered and signed by the author, Jeff Lynne.]
Related: Recap of ELO's 2017 Rock and Roll Hall of Fame induction
When Jeff Lynne's ELO tours again, tickets will be available here.
Watch the band perform "Evil Woman" from the Wembley or Bust concert

Latest posts by Best Classic Bands Staff
(see all)