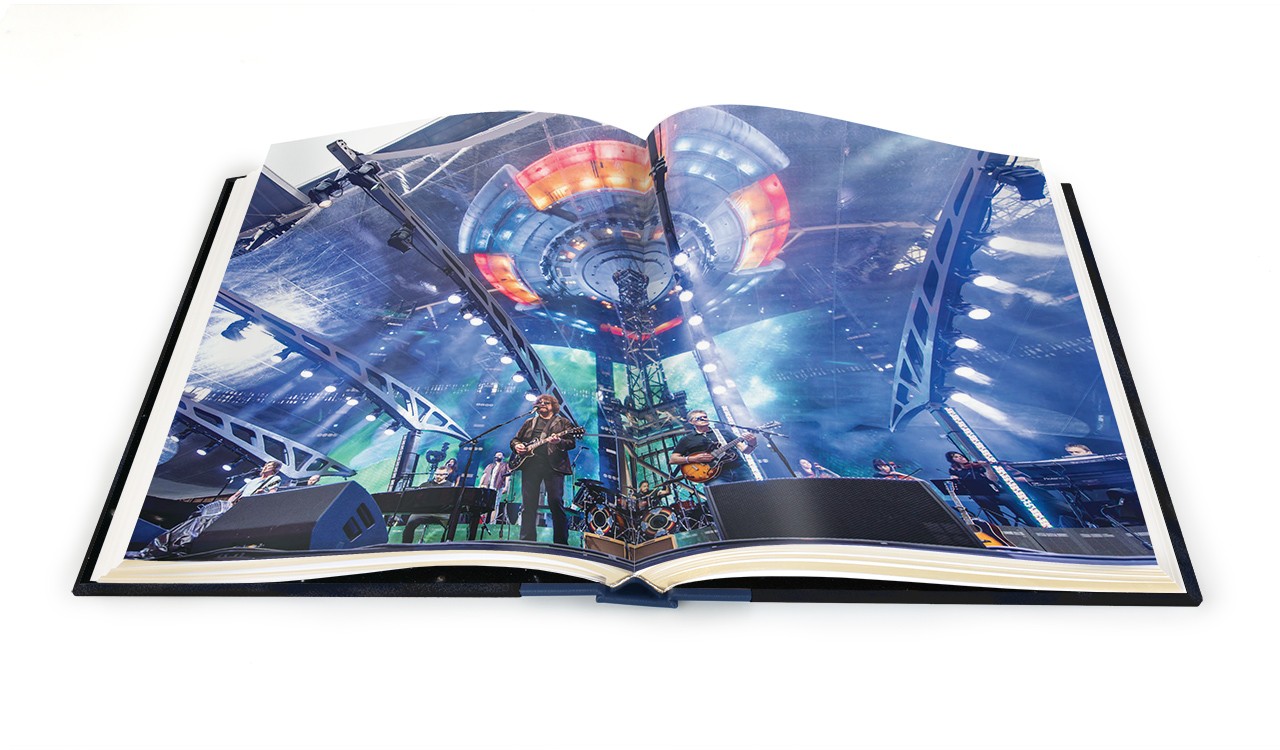 At a price of £495 and £245 for its two editions, it's not for the faint of heart, but Jeff Lynne fans will be excited to hear about a deluxe, limited edition book, Wembley or Bust, that is being released by the high-end publisher Genesis Publications. The book, coming September 2018, is limited to just 1,500 signed copies–in Deluxe and Collector editions–from the company that has brought similar lavish books about George Harrison and the Traveling Wilburys.
The 184-page book celebrates Jeff Lynne's ELO, with extensive photography of the entire production from backstage to the front of the house of their June 24, 2017the entire production from backstage to the front of the house of their June 24, 2017 concert at London's Wembley Stadium, with original text by Lynne, writing about the concert and reflecting on each of the show's songs.
One example: "I first heard Chuck Berry's 'Roll Over Beethoven' in the late Fifties, and then of course The Beatles did it in 1963. My version has some daft classical bits – Beethoven intermingled with rock 'n' roll."
Complete pre-order details, plus many of the book's spectacular photos, are available here.
That evening, backed by his 12-piece band, Lynne performed his band's most extensive set list to date. From ELO classic rock hits such as "Mr. Blue Sky," "Evil Woman" and "Livin' Thing," to the Traveling Wilburys' "Handle With Care," the career-spanning concert was performed for a capacity crowd of 60,000.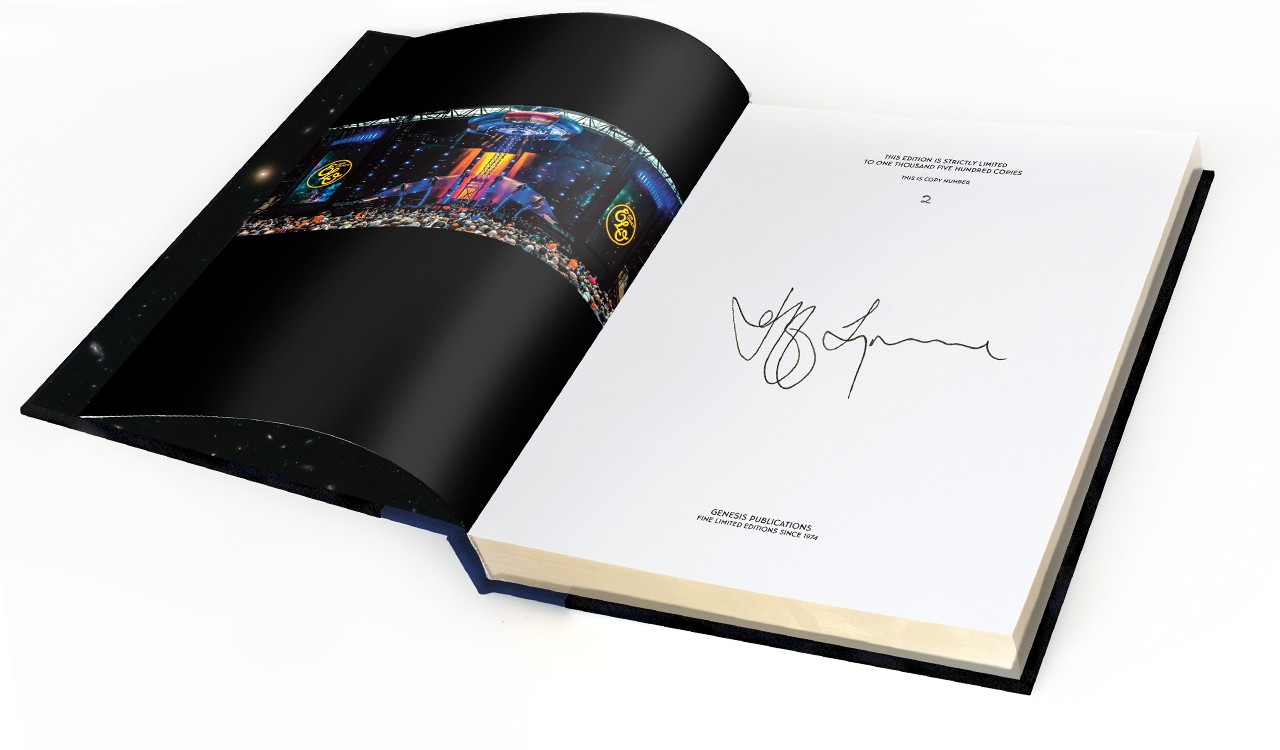 From today's (March 15) announcement: "The first 350 copies in the edition, numbered from 1 to 350, are Deluxe copies. These copies feature a distinctive blue leather quarter binding with gilt foiling and page edging. Additionally, the Deluxe copies include a specially designed ELO spaceship cutout, referencing the model that came with ELO's famous 1977 double album Out of the Blue.
"A 7″ vinyl picture disc is exclusive to these limited edition and features two live recordings from the historic Wembley concert, 'Don't Bring Me Down' and 'Xanadu.' The entire set is presented in a cloth-bound solander case, and each copy is individually numbered and signed by the author, Jeff Lynne."
The Collector edition, numbered 351 to 1500, features "a red leather quarter binding with gilt foiling and page edging and the same 7″ picture disc. It's presented in a cloth-bound slipcase; each book is individually numbered and signed by Lynne."
Related: Recap of ELO's 2017 Rock and Roll Hall of Fame induction
Jeff Lynne's ELO have three dozen concerts planned for 2018 in North America, Europe and the U.K., beginning in August. (Tickets are available here and here)
Watch the band perform "Evil Woman" from the Wembley or Bust concert

Latest posts by Best Classic Bands Staff
(see all)